Head of Performance Marketing & Analytics (Remote - Full-Time)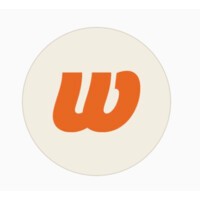 Wave Life
Marketing & Communications · Full-time
Remote
130,000 – 200,000 USD per year
Posted on Tuesday, September 12, 2023
About Wave
Wave is a mission-driven company dedicated to increasing everyone's access to emotional wellbeing, starting with GenZ. We are building an ecosystem that delivers science-backed care through an engaging digital therapeutic app and real-life human coaching. We provide recommendations for personalized care so our users can engage and grow into the best version of themselves. We aim to empower people to live the life they want, understanding that wellbeing is not one-size-fits-all and that all people benefit from the support of the right skills, delivered in the right way at the right time.
We are a female-founded company looking for driven, creative, and passionate teammates to join us in our mission. We believe that an inclusive and diverse culture are key components of one's well-being in the workplace. If you're excited about this role and want to make a significant impact on how people access mental health care and improve their mental health, we'd love to hear from you!
The Role
Reporting to the CEO, you will be the founding Head of Performance Marketing and one of the first 10 employees at Wave. You will be responsible for setting the direction for Wave's growth and brand. You understand the interplay between brand, indirect, and direct response advertising for a digital product. You will work directly with leaders across engineering, product, and design to build the best possible funnel from first touch, through long-term retention. At Wave, we know everything is part of the product from the ad creative, to the mobile app animations, so you won't be stuck in a silo tweaking ad campaigns with no input on user experience. You get to toggle back and forth between low-level details necessary to acquire our next 1,000 users, and the next 18 months of high-level strategy. You'll will spend your time immersed in the data to understand all aspects of the funnel, as well as building models to fill the void left by the removal of deterministic attribution. You will play a pivotal role in leveraging data-driven insights to drive and optimize our marketing strategies. Your expertise in performance marketing and data science will enable you to drive customer acquisition, engagement, and retention and help us build better product. This role sits at the intersection of data analysis, marketing, and product management, making it a hugely dynamic and impactful position within our organization.
Primary Job Responsibilities
1. Data Science:
Utilize advanced analytics techniques to analyze large datasets and extract meaningful insights related to user behavior, engagement, and conversion rates.
Develop predictive models to understand customer lifetime value, churn, and other critical metrics.
Collaborate with cross-functional teams to design and implement experiments, ensuring accurate experimentation and actionable results both up and down the full product funnel.
Employ tools to present findings and actionable recommendations to stakeholders.
2. Consumer Marketing:
Collaborate with the marketing team to develop data-driven marketing strategies that align with our brand's mission and values.
Analyze consumer trends and behaviors to identify opportunities for targeted campaigns, personalized messaging, and improved customer experiences.
Help inform our creative team with insights for compelling content and messaging that resonates with our target audience, without overwhelming them with technical jargon.
3. Product Management Knowledge (preferred)
Develop a deep understanding of our product stack, including web and mobile applications, backend systems, and data pipelines.
Collaborate with product and engineering teams to translate data insights into actionable improvements to the user experience.
Provide input on new features and enhancements based on your understanding of both data science and the broader product landscape.
Education, Experience, Behavioral Competencies and skills
At least 5 years of professional experience. Bonus points if you've previously worked at an early-stage company (<15 people).
Prior experience in performance marketing, ideally at a DTC-focused business.
Understanding of the mobile marketing landscape in a post-ATT world.
Familiarity with the large ad platforms, their quirks, offerings
Bachelor's or Master's degree in a relevant field (e.g. Economics, Statistics, Data Science, Computer Science, Marketing) or equivalent work experience.
Strong proficiency in data analysis and statistics, utilizing programming languages like R & Python along with data access using SQL.
Demonstrated experience in utilizing data science techniques to drive business insights and decisions.
Prior experience in performance-driven marketing.
Familiarity with agile product and engineering principles, with the ability to communicate effectively with technical teams.
Excellent communication skills, with the ability to translate complex data findings into actionable recommendations for non-technical stakeholders.
Passion for mental health and a genuine interest in contributing to a meaningful cause.
About you
You're looking to join a mission-driven team dedicated to increasing access to and representation in behavioral health support
You're interested in carving out a new paradigm of digital care delivery
You're comfortable in fast-paced environments, working remotely, and excited to help the Wave team grow
You live, live for, thrive in uncertainty (or really want to as a growth edge)
About us
Wave believes that how we treat our employees is how we treat our users. Full stop. We offer:
Competitive salary sizable plus equity - $130,000 - $200,000K
Comprehensive health and wellness benefits package.
Collaborative and inclusive work environment focused on professional growth.
Opportunity to make a meaningful impact on mental health support globally.
Ongoing learning and development opportunities in data science, marketing, and product engineering.
A data-driven and intellectually curious culture that wants to do good by doing well.
If you're a motivated and analytical individual with a passion for data-driven marketing and a desire to contribute to a transformative mental health company, we encourage you to apply. Join us in our mission to make a positive difference in the lives of individuals seeking mental health support.
Equal Employment Opportunity Statement: Wave is an Equal Opportunity Employer and Prohibits Discrimination and Harassment of Any Kind: We are committed to the principle of equal employment opportunity for all employees and providing employees with a work environment free of discrimination and harassment. All employment decisions at are based on business needs, job requirements and individual qualifications, without regard to race, color, religion or belief, national, social or ethnic origin, sex (including pregnancy), age, physical, mental or sensory disability, HIV Status, sexual orientation, gender identity and/or expression, marital, civil union or domestic partnership status, past or present military service, family medical history or genetic information, family or parental status, or any other status protected by the laws or regulations in the locations where we operate. Wave will not tolerate discrimination or harassment based on any of these characteristics. Wave encourages applicants of all ages and will provide reasonable accommodation to employees who have protected disabilities consistent with local law.
Wave Life is an equal opportunity employer.