Senior Product Manager, Voice Games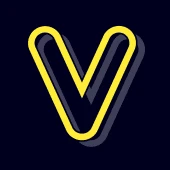 Volley
Product
San Francisco, CA, USA
Posted on Thursday, November 2, 2023
Role summary
We're looking for a Senior Product Manager who will lead teams in the creation and iteration of voice-AI-driven casual games. You will create best-in-class entertainment and gaming experiences across several different platforms including Roku & Fire TV, Alexa home devices, and mobile. In this role, you will develop product strategies, create roadmaps, write product specs, iterate on ideas to drive KPIs, and partner with design, engineering, and analytics to deliver amazing consumer experiences. You'll be on the frontier of voice, creating experiences for the 100 million+ Americans who own smart speaker devices (Amazon Echo, Google Home).
You'll be responsible for planning and overseeing the creation of new games and driving features from inception through launch. You'll demonstrate excellence in analytical thinking and product sense to develop products that optimally achieve business goals while being mindful of dev investment.
This job offers a hybrid work arrangement. We're seeking candidates comfortable with on-site attendance at our Bay Area office 2-3 times per week. Candidates currently residing in or near the Bay Area or willing to relocate for on-site work are particularly encouraged to apply.
Role and Responsibilities
Work closely with a cross-functional team to ideate, research, design, scope, develop and launch new products and core features that result in an outstanding gameplay experience and achieve business goals
Lead the team in solid execution, anticipate and manage risks and ensure we deliver reliable, high-quality experiences
Drive user and competitive research, leverage AI for innovative new gameplay, and ensure that product decisions are based on in-depth analysis
Determine the metrics that define success for your products and iterate and improve to drive the performance of your games
Support the leadership team in defining and iterating upon the game's product vision and strategy to build a robust product roadmap for development
Stuff you may have done before
Have successfully taken products from 0 to 1 and iterated to achieve product-market fit
Excelled in creating or working on mobile casual games like puzzle games, virtual pets, farming games or narrative games
Worked with AI to create compelling experiences for end users
Proven experience in designing thoughtful interactions for complex applications. Intuition for what makes a great product, high attention to detail.
Qualifications
6+ years of Product Management experience driving impact in consumer tech or game development
Exceptional verbal and written communication skills, with a knack for "storytelling" to convey product vision.
A data-driven mindset, with the ability to make informed decisions and set priorities.
You are a creative problem-solver. You excel at identifying unintuitive solutions to tough problems
You are passionate and optimistic with the drive to power through challenges and execute with limited information and ambiguity
Our stack
Miro, Figma, Notion, Slack
Amplitude
Linear
Your first 90 days
Become deeply familiar with our products - how they work, how they perform, why they are the way they are
Build relationships with the team, understand the existing processes, strategy, projects, and approach
Decide which short-term opportunities to prioritize
Begin leading product strategy and prioritization meetings with the team
Ship your first features
Set up the appropriate processes, tracking, and tools for your team to work effectively
Select the next opportunity for the team
The hiring process
Stage 1 (Preliminary Screening Call) with our Senior Recruiting Lead
Stage 2 (Hiring Manager Interview)
Stage 3 (Take-Home Test)
Stage 4 (Virtual On-Site Interview) with various partners and team members
Stage 5 (Founder Chat) with our Founders
Stage 6 (Offer)
What's in it for you
Your medical, dental, and vision insurance is 100% covered by Volley, for yourself and all dependents and we match 401k!
We offer a flexible, hybrid work-from-home and in-office work model.
We offer 4 weeks of paid time off (enforced 2-week minimum), 16 paid holidays, 40 hours of bereavement leave, and unlimited sick days.
Our generous parental leave policy includes 24 weeks at 100% pay for birthing parents and 12 weeks at 100% pay for non-birthing parents.
We offer visa support for eligible candidates, making relocating for the job smoother and more streamlined.
A full breakdown of our benefits is here!
For Pay Transparency: The salary range that we expect to pay for this position is $167,011-$229,640 annually. This is a portion of the pay band for the role and level we are seeking. The final offer amount will depend on experience, education, and skills. Base pay is only one part of the total package that is provided to compensate and recognize employees for their work.
About Us
Volley, named one of Y Combinator's Top Companies, is the leading developer of voice AI games and entertainment apps for smart speaker platforms like Amazon Alexa, smartphones, and connected TVs. Our voice apps are world-class and attract millions of users every month.
We've created several of the top experiences for voice-controlled devices, including:
We believe voice control will be the main way people access entertainment in their bedrooms, kitchens, living rooms, and cars. Our goal is to build a destination for interactive audio entertainment, as Netflix did for television.
Volley believes in an inclusive workplace and is committed to building a team from a variety of backgrounds. We will ensure that individuals with disabilities are provided reasonable accommodation to participate in the job application or interview process, perform essential job functions, and receive the other benefits and privileges of employment.
We're a small but quickly growing team that truly enjoys working together. We love coming together over Zoom happy hours, the funny and strange in Slack #random, and occasional karaoke sessions in our brand new Hayes Valley office. If this sounds like fun (we promise it is), get in touch!
Underrepresented candidates and candidates from nontraditional backgrounds are strongly encouraged to apply!