Infrastructure Engineer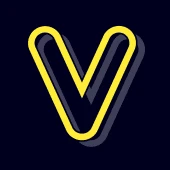 Volley
Other Engineering
San Francisco, CA, USA
Posted on Saturday, October 28, 2023
Role summary
This is an exciting opportunity to join Volley's infrastructure team, and work on a mission-critical modern stack, and to learn from a fantastic team of experts. The products you support will be deployed to a wide variety of devices, including smart speakers, smart TVs, and smartphones.
This job opportunity offers a hybrid work arrangement, and we are specifically seeking candidates who are comfortable with on-site attendance in our Bay Area office 2-3 times per week and are either currently residing in or near the Bay Area or willing to relocate for on-site work.
What you'll do at Volley
Empower our product developers to deliver features quickly and effectively
Build observability systems to help teams debug their systems
Continuously improve error reporting, monitoring, and alerting systems
Evaluate and adopt new tools and technologies for addressing developer challenges
Streamline provisioning of resources and permissions following security best-practices
Power best-in-class, voice-enabled products that reach millions of active users
Stuff you may have done before
Managed Build Automation (Travis, Jenkins, CircleCI, Github Actions)
Administered large numbers of remote machines (Kubernetes, ECS, Terraform, Ansible)
Created build tools for large teams (Bash scripts, CLIs, even visual tools!)
Operated in environments with fast development-cycles focused on rapid product iteration
Been part of a high performing engineering team
Must-haves
1-3 Years experience working in devops and/or cloud infrastructure (preferably AWS)
Experience with Kubernetes, Terraform (or similar), Linux, CI, bash, shell scripts, etc.
Experience with modern NodeJS, JVM, or similar modern runtimes
Strong verbal and written communication skills
Our stack
Kubernetes on EKS
ElasticSearch
Terraform
Github Actions
Prometheus/Grafana
Typescript on Node.js
Our custom engine: GEV (the Good Engine for Voice)
Kotlin Multiplatform on Mobile
Our stack
Onboard with our stack (Kubernetes, GitOps, Terraform structure)
Get to know your immediate team, as well as your partners in product
Help us solve infrastructure challenges on new platforms as we expand into TV
Build robust observability solutions (OpenTelemetry, Structured Logging)
Develop an infrastructure strategy for our AI initiative
The hiring process
Stage 1 (Preliminary Screening Call) with a member of our recruitment team
Stage 2 (Technical Screening Call) with a member of our Infrastructure team
Stage 3 (Virtual On-Site Interview - Part 1) with an Engineering Manager
Stage 4 (In-person On-Site Interview - Part 2) with various stakeholders & team members
Stage 5 (Founder Chat) with our Founders
Stage 5 (Offer)
What's in it for you
Your medical, dental, and vision insurance is 100% covered by Volley, for yourself and all dependents and we match 401k!
We offer a flexible, hybrid work-from-home and in-office work model.
We offer 4 weeks of paid time off (enforced 2-week minimum), 16 paid holidays, 40 hours of bereavement leave, and unlimited sick days.
Our generous parental leave policy includes 24 weeks at 100% pay for birthing parents and 12 weeks at 100% pay for non-birthing parents.
We offer visa support for eligible candidates, making relocating for the job smoother and more streamlined.
A full breakdown of our benefits is here!
For Pay Transparency: The salary range that we expect to pay for this position is $144,000 - $198,000 annually. This is a portion of the pay band for the role and level we are seeking. The final offer amount will depend on experience, education and skills. Base pay is only one part of the total package that is provided to compensate and recognize employees for their work.
About Us
Volley, named one of Y Combinator's Top Companies, is the leading developer of voice AI games and entertainment apps for smart speaker platforms like Amazon Alexa, smartphones, and connected TVs. Our voice apps are world-class and attract millions of users every month.
We've created several of the top experiences for voice-controlled devices, including:
We believe voice control will be the main way people access entertainment in their bedrooms, kitchens, living rooms, and cars. Our goal is to build a destination for interactive audio entertainment, as Netflix did for television.
Volley believes in an inclusive workplace and is committed to building a team from a variety of backgrounds. We will ensure that individuals with disabilities are provided reasonable accommodation to participate in the job application or interview process, perform essential job functions, and receive the other benefits and privileges of employment.
We're a small but quickly growing team that truly enjoys working together. We love coming together over Zoom happy hours, the funny and strange in Slack #random, and occasional karaoke sessions in our brand new Hayes Valley office. If this sounds like fun (we promise it is), get in touch!
Underrepresented candidates and candidates from nontraditional backgrounds are strongly encouraged to apply!