Back End & Infra Engineering Lead/Manager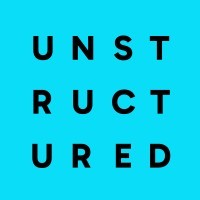 Unstructured
Software Engineering
United States
Posted on Monday, November 20, 2023
Martinsen Mayer is delighted to be retained by Unstructured.io in the search of their next Back End and Infrastructure Engineering Lead/Manager.
This a hands on, first line managerial role - you will need to be proficient in python.
Unstructured.io is a cutting-edge technology company at the forefront of developing innovative solutions for processing and extracting insights from unstructured data. Our mission is to empower businesses with actionable intelligence derived from text, images, and other unstructured sources. As we continue to grow, we are seeking a highly skilled and motivated Engineering Manager to lead our Back End and Infrastructure Engineering teams.
As the Engineering Manager for Back End & Infrastructure, you will play a crucial role in shaping the technical direction and execution of our products. You will be responsible for leading and managing a team of talented engineers, fostering a culture of collaboration, innovation, and excellence. This role requires a deep understanding of software engineering, architectural best practices, and infrastructure design, coupled with strong leadership and communication skills.
Key Responsibilities:
Hands-on Leadership: Lead by example with hands-on involvement in back end and infrastructure projects. Collaborate with team members to provide technical guidance and mentorship.
Results-Oriented: Set clear performance objectives for the team and track progress towards achieving project milestones. Focus on delivering high-quality, impactful results that align with business goals.
Organized Sprint Management: Emphasize and ensure the effective execution of organized sprints and agile methodologies. Coordinate with cross-functional teams to plan, prioritize, and execute projects efficiently.
Technical Specifications: Review, weigh, and provide guidance for high-level technical specifications for machine learning projects. Work closely with product managers and other stakeholders to define project scope and requirements.
Code Reviews: Conduct hands-on code reviews to ensure code quality, best practices, and adherence to established coding standards. Provide constructive feedback to team members and foster a culture of continuous improvement.
Qualifications:
Bachelor's or Master's degree in Computer Science, Engineering, or a related technical field (or equivalent practical experience).
Proven experience (3+ years) in leading and managing engineering teams, with a strong focus on backend development and infrastructure.
Solid understanding of modern software development methodologies, tools, and processes.
Experience with designing and maintaining highly available and scalable backend systems.
Proficiency in python
Familiarity with cloud platforms (e.g., AWS, Azure, GCP) and infrastructure-as-code tools (e.g., Terraform, CloudFormation).
Strong problem-solving skills and the ability to make sound technical decisions.
Excellent communication skills, both written and verbal.
Proven ability to work collaboratively in a fast-paced and dynamic environment.
Why Join Unstructured.io:
Opportunity to lead a dynamic team and work on cutting-edge machine learning projects.
Collaborative and innovative work environment with a focus on learning and growth.
Impactful role in shaping the company's technical direction and driving innovation in unstructured data processing.
Competitive compensation package, including benefits and stock options.
Unstructured.io is an equal opportunity employer. We encourage applications from candidates of all backgrounds and experiences.