Partnerships Manager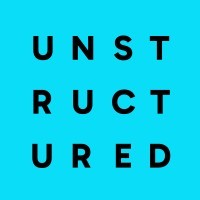 Unstructured
Sales & Business Development
San Francisco, CA, USA
Posted on Monday, November 20, 2023
Martinsen Mayer have partnered with Unstructured.io to find an experienced Partnerships Manager to join their growing business.
About Us:
Unstructured.io is a cutting-edge technology company at the forefront of developing innovative solutions for processing and extracting insights from unstructured data. Our mission is to empower businesses with actionable intelligence derived from text, images, and other unstructured sources.
Job Summary:
We are seeking a dynamic Partnerships Manager to cultivate and maintain our strategic alliances. The ideal candidate will be responsible for managing and expanding our partner ecosystem, ensuring collaborative success, and unlocking new business opportunities. Your role is crucial in reinforcing our market position and driving mutual growth.
Key Responsibilities:
Manage and nurture existing partnerships with tech giants and system integrators, including Databricks, AWS, and Microsoft
Experience with at least one of the AWS, Microsoft or Databricks partner programs is a requirement.
Develop a deep understanding of partners' business goals and align them with our product offerings.
Identify new partnership opportunities to enhance our product capabilities and market reach.
Coordinate with cross-functional teams, including sales, marketing, product development, and engineering, to execute partnership strategies.
Facilitate and maintain regular communication between partners and internal teams.
Monitor and analyze partner performance, ensuring that targets and KPIs are met.
Organize and attend partner events, workshops, and conferences to strengthen relationships and enhance brand visibility.
Negotiate and close deals, including contracts and agreements with strategic partners.
Provide feedback and insights from partners to internal teams to help shape product development and marketing strategies.
Qualifications:
Bachelor's degree in Business, Marketing, Communications, or a related field. An MBA is a plus.
Proven experience (3-5 years) as a partnerships manager, ideally within the AI/tech industry.
Experience with at least one of the AWS, Microsoft or Databricks partner programs is a requirement.
Demonstrable ability to build and maintain relationships with C-level executives and decision-makers.
Excellent communication, negotiation, and presentation skills.
Familiarity with the AI technology landscape, especially Generative AI and LLMs.
Strategic thinker with an analytical mind and strong problem-solving skills.
Ability to travel as needed to meet with partners and attend industry events.
Experience in contract negotiation and deal structuring.
Adept at working in a fast-paced, dynamic startup environment.