Principal/Staff Infrastructure Engineer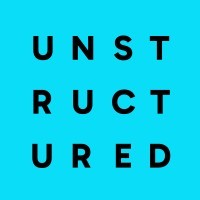 Unstructured
Other Engineering
United States
Posted on Saturday, November 11, 2023
Martinsen Mayer is delighted to be retained by Unstructured in their search for their next Principal/Staff Infrastructure Engineer.
Unstructured.io, at the forefront of processing complex unstructured data, is seeking a Senior Software Engineer with a specialty in infrastructure to enrich our talented team. The individual will play a pivotal role in the deployment and management of robust infrastructure solutions, pivotal for our continued growth and innovation in the industry.
Key Responsibilities
Deep Python Engagement: Deliver and scrutinize high-quality Python contributions, demonstrating proficiency and a critical eye in reviewing pull requests to maintain code excellence and best practices.
Technical Versatility: Demonstrate expertise across a range of skills including advanced scripting capabilities and managing CI/CD pipelines to enhance development and deployment operations.
Leadership & Strategy: Provide technical guidance at a Staff or Principal level, leading projects that support the company's strategic direction.
Infrastructure as Code (IaC) Mastery: Exhibit a proven track record in using IaC for efficient and reliable production deployments, with a strong grasp of automation principles.
Innovative Problem-Solving: Develop creative solutions for complex technical challenges, with an eye towards scalability and efficiency.
Collaborative Development: Work with cross-functional teams to integrate infrastructure with machine learning and NLP technologies.
Qualifications
Possess a bachelor's degree or higher in Computer Science, Engineering, or a related field, with preference given to candidates with advanced degrees.
Bring a wealth of experience, with at least 10 years in the field, recently operating at a Staff or Principal Engineer level.
Demonstrate versatility with additional scripting languages and tools, as well as a robust understanding of CI/CD practices.
Bonus: Significant experience architecting deployments with ML components.
Join Unstructured.io to be at the cutting edge of unstructured data processing, in a role where your contributions will have a direct impact on the company's technological advancements. We offer a competitive salary, comprehensive benefits, and a commitment to diversity and career development.