Head of Product Marketing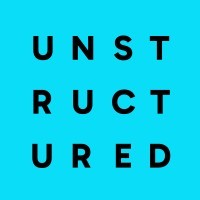 Unstructured
Marketing & Communications, Product
San Francisco, CA, USA
Posted on Thursday, November 2, 2023
Martinsen Mayer is delighted to be retained by Unstructured.io to assist them with their search for an experienced Head of Product Marketing to join their team.
About Unstructured.io
At Unstructured, we're on fire to help organizations leverage the power of their own data to supercharge productivity, unlock innovation and invent the future.
We know the world runs on documents—from research reports and memos, to quarterly filings and plans of action, documents are the unit of information that organizations depend on. And yet, 80% of this information is trapped in inaccessible formats, and companies have long struggled to unlock this data, leading to information silos, inefficient decision-making, and repetitive work.
This is where we come in.
Unstructured is the only LLM data preprocessing solution that can effortlessly extract and transform complex natural language data from any document, file type or layout into a format that works with every major vector database and LLM framework. As the first company to integrate with LangChain and nearly 1.5M downloads since April, Unstructured has established itself as the default ingestion and preprocessing solution for LLMs.
This is where you come in.
Having recently closed our Series A, we're looking for an exceptional Head of Product Marketing to join our small (but growing!) team and collaborate with our data scientists, engineers, sales and brand marketing teams.
As the Head of Product Marketing at Unstructured, you will play a pivotal role in developing and driving the success of our product roadmap by deeply understanding the market, users, and competitive space. You will collaborate closely with cross-functional teams to drive the development and execution of our first-to-market technology to ensure market understanding, adoption and advocacy. This role requires a unique blend of technical acumen, market analysis, and strategic thinking. You should have excellent product sense, design thinking, strategic problem solving, and communication skills. This role is ideal for an Engineer or Data Scientist who has pivoted into marketing.
Responsibilities:
Develop, manage, and execute on product strategy, roadmap, and go-to-market strategies, in collaboration with the product leadership team
Ability to gain a deep technical understanding and become a product expert
Break down complex problems into steps for product development
Uncover customer needs and translate them into product requirements and user stories
Interface with customers, users, and partners to uncover pain points and opportunities for new product features and refinements
Manage full life cycle for our product, and drive action throughout the team to get products to market
Develop product marketing strategy
Partner with the sales and brand team to translate product strategy into communication strategies
Act as an evangelist for company products
Requirements:
3+ years' experience in Marketing
Previous experience as an Engineer or Data Scientist
Deep understanding of AI, machine learning and data preprocessing space
Exceptional strategic thinking, analytical skills, and problem-solving abilities
Experience in managing technical and design direction
Ability to influence multiple stakeholders without direct authority
Outstanding communication and presentation skills with the ability to convey complex technical concepts in a clear and compelling way
Startup experience
Experience developing or launching software developer tools is a bonus
Check out our feature in TechCrunch to learn more about what we're building - https://rb.gy/hbboi