Blockchain Intelligence Analyst, Hacks & Exploited Funds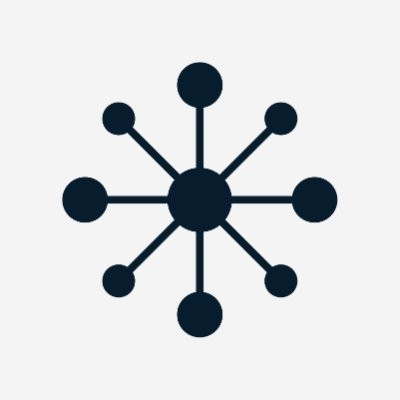 TRM Labs
IT
United States · Remote
Posted on Saturday, November 4, 2023
We believe that a blockchain-based global economy can improve the lives of billions of people. But the same properties that make cryptocurrencies a force for good — permissionless, programmable, and instantaneous — can also make them susceptible to criminal and fraudulent activity, which causes harm to our financial system at unprecedented speed and scale.
At TRM, we're on a mission to build trust in digital assets, because the promise of crypto is too valuable to be impeded by bad actors. We provide a blockchain intelligence platform to law enforcement, financial institutions, and crypto firms to assist in the detection and prevention of cryptocurrency fraud and financial crime. Our vision is to build a company that can sustainably deliver on our mission for decades to come, enabling consumers to transact safely and securely on the blockchain
As a Blockchain Intelligence Analyst focused on Hacks and Exploited Funds, you will drive TRM's collection, analysis, and reporting on hacking events and exploits (ex. Ronin hack, Poly Network, Nomad Bridge etc.). You will also contribute to basic smart contracts risk assessment and vulnerabilities categorization, as well as helping to drive attribution efforts for DeFi.
You will ensure that TRM has best-in-class intelligence through your subject matter expertise, first-principles problem solving, and ability to turn data into insights. You will collaborate with an experienced team of engineers, data scientists, and product managers to build scalable systems to detect, prevent, and mitigate cryptocurrency fraud and financial crime.
The impact you'll have here:
Owning TRM's intelligence cycle for key areas of the crypto economy and hack events, to include collection, analysis, and reporting.
Producing insightful reports and delivering them both in writing and in briefings.
Managing attribution data and collaborating with product managers, data scientists, software engineers, and blockchain intelligence experts.
Collaborating with data and engineering teams to enhance the TRM product.
Building and refining processes to enable scaling.
What we're looking for:
You have previous experiences in tracing and attributing hacks.
You are able to provide basic analysis of smart contracts for vulnerabilities and risks.
Experience with attributing state actors would be a plus.
You are excited about the crypto space and have practical experience with virtual currencies, applications, and their use in financial networks.
You enjoy turning unique data into high quality insights, including tactical and strategic intelligence reports.
You demonstrate full ownership of your work, taking an 80/20 approach to accomplish objectives.
---
Our Culture
Culture at TRM isn't a buzzword; it's our daily ethos. Our culture is defined by how we make decisions, how we execute, and how we treat each other. We've distilled our culture into 18 leadership principles, grouped into three categories:
Impact-Oriented Trailblazer: When making decisions, we put customers first, use 80/20 to drive speed & focus, and adapt quickly to new information.
Master Craftsperson: In execution, we prioritize speed, high standards, and distributed ownership.
Inspiring Colleague: As teammates, we value humility, candor, and a one-team mindset.
Building a Career
Joining TRM means being part of a mission-driven team. Our diverse team comprises industry leaders, from crypto experts to machine learning pioneers. At TRM, you'll experience:
Purpose and Mission: Your work has real-world impact, from disrupting terrorist networks to returning stolen funds.
Inspiring Colleagues: Collaborate with industry leaders and learn something new daily.
Personal Growth: We're not just using technology; we're inventing it and taking category-defining products to market.
Work Environment
Being part of TRM means embracing:
Remote First: Our headquarters is online. Tools like Zoom and Slack ensure seamless collaboration, but we also value in-person interactions, organizing regular meetups and offsites for team bonding.

Asynchronous Communication: Clear communication is key in our decentralized setup. With team members in various time zones, we've mastered asynchronous communication with tools like Slack, Loom, and voice notes. We document meetings and decisions, promoting transparency and efficiency.

High Ownership: Small teams drive big goals at TRM. Every team member has significant ownership and responsibility, fostering an environment of initiative and direct impact. While there's no strict clocking in or out, we expect team members to be available for meetings during standard working hours in their country, balancing personal schedules and team needs.

TRM Speed: Our customers rely on TRM in active investigations — from cyberattacks to terrorist financing. We move "surprisingly fast" while maintaining a high bar in service of our customers and mission. This can feel both intense and rewarding. Our unique approach to projects emphasizes quick wins, rapid iterations, and constant feedback, ensuring we're always moving forward and adapting to changes.

Diversity and Inclusion: Diversity at TRM encompasses backgrounds, experiences, and perspectives. Every day is an opportunity to learn from a colleague, whether they're a law enforcement expert or a tech pioneer.
Benefits and Perks
At TRM, we know that supporting our team members can take many forms. Our goal is to enable you to care for yourself, your family, and your community while eliminating stress through our diverse and curated benefits package.
Remote-first work environment

Regular team off-sites and retreats

Competitive salaries and stock options

Premium health, dental, and vision insurance

FSA, HSA, and 401K programs

Life & disability coverage

Generous paid time for vacation, volunteering, sick leave, and parental leave

Fitness, co-working, and home office reimbursements

Fertility, professional coaching, and mental health resources
Join Us

Considering TRM? You're not just joining a company; you're joining a mission. Work alongside diverse, globally-minded colleagues and make a positive impact daily. We hope to have you on board as we strive for a safer financial system for all.
We encourage you to reach out even if your experience doesn't precisely match the job description. Do not worry about picking exactly the right job; we can always explore other options after starting the conversation. Your passion and interests will set you apart, especially if your background or career is unconventional. Join us!