Staff Backend Engineer, Node Ops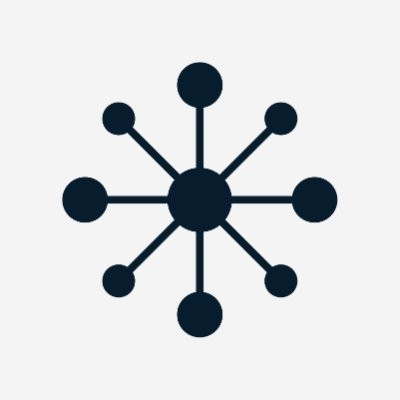 TRM Labs
Software Engineering, Operations
Remote
Posted on Wednesday, June 28, 2023
At TRM, we're on a mission to build a safer financial system for billions of people around the world. Our next-generation platform, which combines threat intelligence with machine learning, enables financial institutions and governments to detect cryptocurrency fraud and financial crime at an unprecedented scale.
TRM's Node Ops team is responsible for monitoring the flows of data on blockchain networks. We are looking for a Senior or Staff Engineer with a deep understanding of (or interest to learn) blockchain protocol development that will lead projects from research and ideation to feasibility in production. In this role, you will have the opportunity to expand your existing expertise in software engineering and applied research, and ultimately help build a safer financial system for billions of people.
The impact you'll have here:
Lead and develop a team of talented and high-impact engineers, providing cultural, technical, and hands-on leadership
Provide regular coaching and technical mentorship to your immediate team as well as the broader engineering department
Take direct responsibility for the quality and delivery of the team's work, and manage the end-to-end availability and performance of critical services
Drive work based on goals and measurable outcomes that are accountable to KPIs
Encourage best practices in design and usability, creating scalable engines with thorough documentation and knowledge sharing
Resolve escalations arising from operations and work with various teams to solve production incidents through to resolution
Collaborate with management and product teams to plan, estimate, and prioritize roadmap objectives and identify upcoming opportunities and risks.
What we're looking for:
Bachelor's degree (or equivalent) in Computer Science or related field
5+ years of experience building real-time and distributed system architecture, from whiteboard to production
Strong understanding or interest in acquiring knowledge in any Blockchain at the protocol level and Networks
Excellent verbal and written communication skills. Clear documentation and succinct communication are very important.
Ability to work independently, be proactive, prioritize, communicate, and set and meet goals
Mastery of time management skills and attention to detail
Flexibility in work schedule to coordinate amongst global timezones
Excellent intrapersonal skills to foster relationships with developers
The TRM way
We define high-impact targets through customer centricity, prioritization, and adaptability.
We execute efficiently to achieve our goals through good judgment, velocity, and humility.
We elevate our team's performance through integrity, apprenticeship, and positivity.
Why TRM Labs
Join a mission-driven company that's building a safer financial system for billions of people.
Do meaningful work alongside a bright and humble team.
Develop world-class products that are trusted by leading institutions and agencies.
Tackle novel challenges in blockchain, data science, and threat intelligence.
We've raised $150M from JPMorgan Chase, Visa, PayPal, Tiger Global, Bessemer, among others.
Enjoy a remote-first workplace with hubs in San Francisco, Washington, DC, and London.
Employee Benefits
Remote-first work environment, with optional in-person offices
Regular team off-sites and retreats
Competitive salaries and stock options
Premium health, dental, and vision insurance
FSA, HSA ,and 401K programs
Life & disability coverage
Generous paid time for vacation, volunteering, sick leave, and parental leave
Fitness, co-working, and home office reimbursements
Fertility, professional coaching, and mental health resources
We encourage you to reach out even if your experience doesn't precisely match the job description. Do not worry about picking exactly the right job; we can always explore other options after starting the conversation. Your passion and interests will set you apart, especially if your background or career is unconventional. Join us!