General Accountant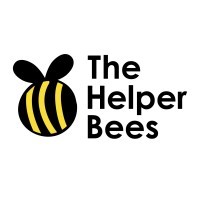 The Helper Bees
Job Functions:
Accounting & Finance
Employment Types:
Full-time
Compensation:
75,000 – 95,000 USD per year
The Helper Bees' General Accountant will be responsible for the daily & monthly accounting needs for this high growth organization. This role is generally independent and collaborative in nature, requires strong technical accounting experience. The role will have quickly increasing responsibilities and requires frequent interactions with all levels of the Company.
Job Duties:
● Processing invoices, credit card activity and assure that financial transactions are properly recorded on a monthly basis,
● Ensure account ledgers are reconciled and up to date each month, including resolving issues as the arise balance sheet and P&L accounts (for example, A/R collections, etc.)
● Working with the Senior Accountant and the CFO on timely preparation of complex consolidated financial statements and reporting on a monthly basis,
● Provide financial leadership and support for the largest business unit in the Company, including booking, analysis and reporting on gross to net revenues by service line, and related deferred revenues on a monthly basis,
● Support and participate in budgeting and forecasting processes and reporting through providing a solid understanding and analysis of the financial activity of the company,
● Manage monthly completion and compliance of bank and investor reporting requirements. This process includes monthly review with and feedback from CFO.
● Support completion of annual audits and tax filings.
Supervisory Responsibilities:
● None
Required Skills/Abilities:
● Detail-oriented and thorough,
● Flexibility and willingness to perform a variety of related tasks, including data entry, mathematical analysis, and organization and maintenance of historical records,
● Strong technical accounting and/or finance knowledge, including a working knowledge of cost accounting and management accounting/analysis,
● Proficient in Microsoft Office Suite (Excel, Word, Outlook, PowerPoint) or similar software (for example equivalent Google and/or Apple products), and
● Demonstrable understanding of accounting software – QuickBooks Online, including multi-dimensional reporting (by product, by department and total) and other platforms (NetSuite, etc.), and systems that connect with accounting software (e.g., FP&A, travel expense software, etc.).
Education and Experience:
● Bachelor's degree in accounting or finance or equivalent expertise
● Three to five years of experience through a combination of public accounting and private company accounting
● QuickBooks exam or ability to pass within one week being hired