Growth Operations Manager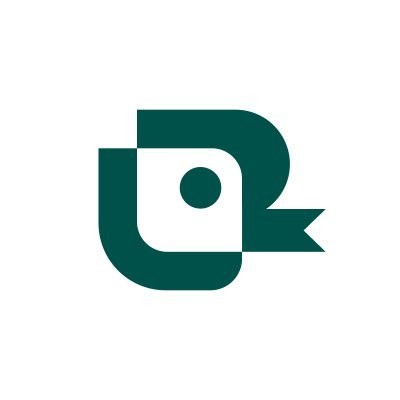 Teal
Sales & Business Development, Operations
Remote
Posted on Tuesday, November 14, 2023
Job Description
We're setting out to level the playing field for job seekers, building a truly consumer-first platform that equips people with the tools, technology, and resources they need to feel empowered to achieve career growth on their own terms. Our long-term goal: to help people make confident career decisions from the day they start working to the day they retire—and that starts with the job search.
Responsibilities
Continuously find opportunities to enrich, expedite steps across our various growth marketing processes to increase quality of output, volume
Conduct comprehensive SEO research around new topics for our programmatic, editorial and YouTube content strategies
Leverage automation to streamline the content planning and briefing processes for net new content and ongoing refreshes
Own the publishing process for our editorial content to ensure content is being shipped at an efficient pace without errors
Own the post-publishing workflow for all new content sitewide, including internal linking updates, indexing + discoverability tasks, content tracking, and ensuring our content mangement system is always in-sync with other tools
Work closely with APIs, analytics tools, and 3rd party SEO tools to fetch data to support decision making for different Growth Marketing projects
Build dashboards, visualizations, and regularly monitor performance data to identify key fluctations and promptly communicate trends
Requirements
3 years of experience in a SEO, Growth Ops, or Marketing Ops role, ideally in a startup environment for a B2C audience
Strong experience building and owning workflows as it relates to SEO, content research, briefing, content production, and publishing new website content on an ongoing basis
Proven experience building workflows and systems with the use of automation tools like Zapier, Make, Airtable, or Autocode, to streamline day-to-day tasks for other team members
Solid SEO experience with the ability to conduct topic research, optimize internal links, and run periodic website crawls using a variety of tools like Ahrefs, SEMRush, Google Search Console, Screaming Frog, among others
Hands-on experience working directly within content management systems (WordPress, Webflow, etc.) to create, update, and publish content on regular basis
Highly data-driven with experience and savviness working with Google Analytics 4, Google Search Console to analyze website traffic data, keyword ranking data, and conversion data to inform decision making across the scope of Growth
Nice-to-Haves
Experience working directly with APIs to fetch data regularly
Experience writing Python and/or NodeJS scripts for marketing use cases
Familiarity with the Webflow and Airtable APIs
Experience working with ChatGPT, Claude in a systemized manner
Experience building performance dashboards with tools like Looker Studio, Amplitude to monitor core KPIs on a daily basis
Skills & Tools You Will Use And Learn
Webflow
Zapier, Make, Autocode
Airtable
Notion
Ahrefs, Surfer
Screaming Frog
GA4, GTM, Google Search Console
Amplitude, Looker Studio
ChatGPT, Claude, Bard
Visual Studio Code
Cloudflare
What Great Looks Like
At 1 week:
The focus of week 1 is learning. Learning about our technology, our systems, our users, their challenges, and how we solve them.
You will become a Teal power user and understand the ins and outs of our KPIs, our tools, and platforms.
You will have launched a new or improved automation for one of our workflows.
You will immerse yourself in our content operations, existing data sets and growth platforms.
At 1 month:
You will have audited our current workflows, tracking systems, notification systems
You will have audited and optimized the internal links across our existing editorial content
You will have a deep understanding of our end-to-end content processes and have ideas about how to make improvements + address gaps
You will have preliminary ideas on how to better leverage automation, AI to accelerate Teal's growth marketing output
At 3 months:
You have led the content operations for 20+ new pieces of content and 10+ refreshes without a hitch
You have identified, tested, and implemented new solutions to help scale the efforts of our Growth team
You have developed a system to source, optimize, and scale image content for our various channels
You will have command of our various workflows and automation platforms
You will have a better sense of not only how to streamline operations, but how to improve processes in ways that will increase quality of output
What We Offer
Salary: $75,000 - $85,000
Incentive Stock Options proportionate to salary
Fully remote work & remote office stipend (coworking, laptop, etc.)
No company-wide meetings on Tuesdays, Thursdays & Fridays
Career development stipend
Unlimited vacation and sick days
Up to 12 weeks paid parental leave, earned 1 week for each month of tenure
80 - 100% coverage of health insurance (depending on chosen plan) & 401K Benefits with up to 4% company matching
As mentioned we are fully remote, however once per year we pay for the entire company to fly to the same city for a week of fun projects and general team building, think hackathons, boat rides and great food.
Guaranteed 1-month severance if things don't work out. You are trusting us with your career, and we want you to know we take it seriously.
Our Hiring Process
Apply
We read every application and make our best effort to reply to everyone.
Please read the job description. We love when people strive but if you do not meet more than 50% of the requirements, we are less likely to respond. PLEASE look at the requirements.
Exploratory Interview
Goal: High-level qualifications & mutual fit
30-minute Zoom with the hiring manager
We make sure to preserve 10 minutes for your questions.
We will provide the questions and guidance in advance.
Skills Interview
Goals: Deeper understanding of qualifications
2-3 hour Zoom with the hiring manager & another product team member
This is a realistic interview. No abstract puzzles. There is a question and answer session, some live working, and a problem solving session.
Work Culture Interview
Goal: Meet more of the Team
60-minute Zoom with 2 Teal team members
We will provide the questions and guidance in advance.
Reference Interviews
We will ask for 2 references from your most recent managers that you are comfortable using as references.