Growth Product Manager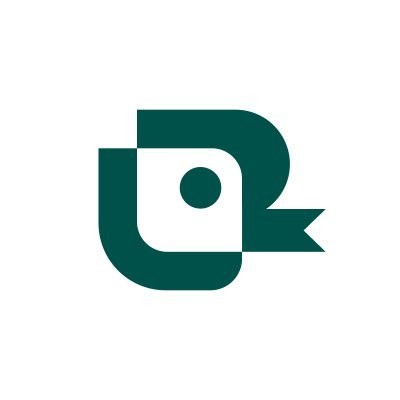 Teal
Product, Sales & Business Development
Remote
Posted on Monday, October 23, 2023
Short Description
The role focuses on leading growth strategy, research, optimization, project management, data analysis, and enhancing user experience for a tech product. Candidates require 4+ years of experience in product management, proficiency in analytical tools, and the ability to drive cross-functional collaboration; the position offers a salary range of $140,000-$160,000 with robust benefits, including fully remote work and annual team retreats.
Job Description
We're setting out to level the playing field for job seekers, building a truly consumer-first platform that equips people with the tools, technology, and resources they need to feel empowered to achieve career growth on their own terms. Our long-term goal: to help people make confident career decisions from the day they start working to the day they retire—and that starts with the job search.
We're looking for a fully remote, US-based Growth Product Manager. You will be working directly with our CEO, designers, and engineers to build features and journeys that surface insight, guidance and time savings to our users. Join us as we build the first truly consumer-first platform to help people grow and manage their careers.
Responsibilities
Growth Strategy and Roadmap Define, create, and manage the growth strategy with leadership and cross-functional stakeholders. Own the roadmap, ensuring it aligns with company targets and translates business logic into actionable product features.
Research and Customer Understanding Conduct in-depth research to grasp customer needs across various business types and develop engagement strategies based on findings.
Experimentation and Optimization Identify growth opportunities through hypotheses and experiments. Use A/B testing and other techniques to optimize conversion rates, analyzing and iterating based on results.
Project Management and Execution Drive projects from conception to launch, emphasizing consistent execution, stakeholder collaboration, and iterative improvement.
Data Analysis and Reporting Analyze patterns of adoption, revenue, and other metrics. Present insights and recommendations to stakeholders, synthesizing data to understand customer behavior and market dynamics.
User Experience Focus Identify and reduce friction in user journeys, ensuring an engaging and effective user experience throughout.
Requirements
4+ years of experience in product management with a strong focus on product growth, having launched consumer or B2B subscription products, and familiarity with high-growth, scaling companies.
Experience with "growth hacking" techniques, A/B testing, funnel optimization, and iterative hypothesis-driven product development with tools like LaunchDarkly, Optimizely, PostHog, Etc.
Strong analytical skills, adept at data analysis and optimization, with a mastery of data engagement tools like Amplitude, FullStory, Data Studio, Google Analytics, Google Tag Manager, Etc.
Proven expertise in defining, measuring KPIs, and using data to drive decision-making.
Extensive experience working with cross-functional teams, including product, engineering, design, marketing, and software developers. Familiar with driving alignment among a broad set of stakeholders.
Strong ownership mentality, with a bias towards action, willingness to roll up sleeves, solve problems, and delight users. Obsession with building delightful products emphasizing user experience.
Candidates must be based in the United States and possess valid work authorization. Regrettably, we are unable to provide sponsorship opportunities at this time. Applicants who do not fulfill these prerequisites will not be considered for further evaluation.
Nice-to-Haves
Experience scaling products in fast-growing environments.
Experience scaling products with organic growth channels through SEO and social media.
Experience with PLG (Product Led Growth) motions for SaaS Products
Experience increasing activation & retention for subscription business (Through product improvement and not pricing hacks 🤪 )
Skills & Tools You Will Use And Learn
Need to Know:
Amplitude, gSheets, Notion, Slack, Zoom, AirTable, A/B Testing, Experimentation, User Interviewing
Nice to Know:
FullStory or Hotjar, Google Analytics, UserTesting.com, Trello, SQL, User Research, QA, Loom
What Great Looks Like
At 1 Day:
You will have become familiar with Teal's tools and member profiles
You will meet with 2-3 team members
You will get setup on all tooling and systems at Teal
At 1 Week:
You will have gone through existing user journeys from Google search to Teal+ Upgrade
You will have made your first amplitude analysis
You will have identified problems or areas of investigation in existing journeys
At 1 Month:
You will have audited our current channels, funnels, and growth loops.
You will have a deep understanding of our existing data sets and growth platforms.
You will have audited our funnels & growth strategy & performance to date.
You will have preliminary ideas on how to accelerate Teal's growth.
At 3 Months:
You have led the successful launches 5-10 growth experiments (we run them weekly & bi-weekly)
You will have command of our various growth channels
You will have a strong command of CAC to LTV
You will know which channels we will be "doubling down" on
You will have a better sense of the most effective growth loops for Teal
What We Offer
Salary: $140,000 - $160,000
Incentive Stock Options proportionate to salary
Fully remote work & remote office stipend (coworking, laptop, etc.)
No company-wide meetings on Tuesdays, Thursdays & Fridays
Career development stipend
Unlimited vacation and sick days
Up to 12 weeks paid parental leave, earned 1 week for each month of tenure
80 - 100% coverage of health insurance (depending on chosen plan) & 401K Benefits with up to 4% company matching
As mentioned we are fully remote, however once per year we pay for the entire company to fly to the same city for a week of fun projects and general team building, think hackathons, boat rides and great food.
Guaranteed 1-month severance if things don't work out. You are trusting us with your career, and we want you to know we take it seriously.
Our Hiring Process
Apply
We read every application and make our best effort to reply to everyone.
Please read the job description. We love when people strive but if you do not meet more than 50% of the requirements, we are less likely to respond. PLEASE look at the requirements.
Exploratory Interview
Goal: High-level qualifications & mutual fit
30-minute Zoom with the hiring manager
We make sure to preserve 10 minutes for your questions.
We will provide the questions and guidance in advance.
Skills Interview
Goals: Deeper understanding of qualifications
2-3 hour Zoom with the hiring manager & another product team member
This is a realistic interview. No abstract puzzles. There is a question and answer session, some wiring framing, and a design session.
Work Culture Interview
Goal: Meet more of the Team
60-minute Zoom with 2 Teal team members
We will provide the questions and guidance in advance.
Reference Interviews
We will ask for 2 references from your most recent managers that you are comfortable using as references.