Sales Engineer - APAC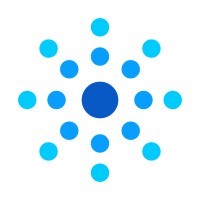 Tamr
Sales & Business Development
Australia · Singapore
Posted on Wednesday, January 11, 2023
Company Description
Tamr is the enterprise data mastering company trusted by large enterprises like Blackstone, the US Air Force, Toyota, and GSK. The company's patented software platform uses machine learning supplemented with human feedback to master and prepare data across myriad silos to deliver previously unavailable business-changing insights. With a co-founding team led by Andy Palmer (founding CEO of Vertica) and Mike Stonebraker (Turing Award winner) and backed by top-tier investors such as NEA and GV, Tamr is transforming how companies get value from their data.
Tamr Sales Engineers are highly technical data scientists and engineers who understand all aspects of the business. We know how to pitch the product to anyone from software architects to business executives. Often we're working on the most challenging problems in the enterprise and we have to dig deep to understand the business value and deliver technical solutions. As the company's outward-facing, technical resource, the work of the whole group is varied. We build prototypes, direct product development, work with sales on accounts, implement pilot solutions, and deploy full production rollouts. Sales Engineers are expected to be highly efficient and resourceful when leading these projects.
We are looking for someone who loves to write code, and has a genuine interest in being customer-facing. We are building and selling a human-in-the-loop machine learning platform for the enterprise to help companies automatically unify and categorize their data to drive new analytic insight. We are looking for Sales Engineers interested in creating solutions to solve real customer problems, ranging from back-end data processing and machine learning, to front end presentation and dashboarding.
As a Sales Engineer working at Tamr, you will be responsible for owning all technical aspects of the sales cycle in the APAC region
Responsibilities:
Performing education of the market on the Tamr solution by means of tailored product demonstrations - target audiences include end users, IT staff, executive sponsors, industry analysts
Defining and scoping the deliverables of proof of concept projects with clients
Leading customer-facing proof of concept engagements both remote and onsite, delivering on the technical components of the agreed SOW and presenting success
Providing feedback to Product Management on customer interactions with the Tamr solution
Providing technical content required for RFP submission
Assisting in the handoff of successful client engagements to post-sales delivery resources
Developing and maintaining demo environments
Qualifications:
3+ years in a pre-sales / sales engineering role
Experience in related software markets such as Data Integration, Data Quality, MDM, CRM, ERP, ETL, Data Warehouse, Data Management, and Business Intelligence
Intermediate knowledge of data management and databases
Experience of customer engagement management and / or experience of customer implementation execution
Proficiency with scripting languages (python, R, SQL, shell, etc)
Strong Linux / UNIX skillset
Experience coding against APIs
Other Preferred Qualifications:
Machine learning knowledge/experience
Cloud infrastructure platform experience - AWS, GCP
Dashboard application experience - Qlikview, Tableau, Power BI
Github
This position is available to candidates in Australia or Singapore with a preference for people living in Melbourne, Australia.
Tamr provides equal employment opportunities (EEO) to all employees and applicants for employment without regard to race, color, religion, gender, sexual orientation, gender identity or expression, national origin, age, disability, genetic information, marital status, amnesty, or status as a covered veteran in accordance with applicable federal, state and local laws.