Court Reporter Liaison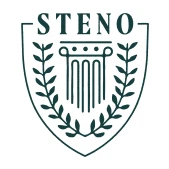 Steno
Marketing & Communications
Remote
Posted on Wednesday, November 15, 2023
Court Reporter Liaison, Provider Operations (Remote)
Full-Time, Remote / Salary, Exempt / Includes Benefits, PTO, Flexible Schedule, Equity
Steno is growing! We're looking for a Court Reporter Liaison to join our winning team, which is revolutionizing the court reporting industry every single day. We're a diverse team from all over the country (and beyond) and we're crazy about redefining the boundaries of an outdated industry.
In this role, you will be responsible for facilitating effective communication between court reporters and our clients, ensuring smooth operations and timely reporting.
Who are you?
We are looking for individuals who enjoy recruiting, onboarding, engaging with and building deep and meaningful relationships with court reporters nationwide.
If you're looking for a company that offers support, guidance, an abundance of killer giphys, and unlimited potential to grow into your best self, you can bet we'd love to have you too.
On a regular basis you will
Play a key role in building our network and community of court reporters by networking with the court reporter community and identifying potential partners

Serve as the primary point of contact for court reporters, addressing any inquiries or concerns promptly and professionally

Communicate changes or updates in procedures to the court reporters, ensuring compliance with legal requirements

Prepare and distribute necessary paperwork and documentation related to Steno's court reporting services

Work with the sales and marketing team to strategize and execute initiatives aimed at engaging with the court reporter community and expanding our network of court reporters in key markets for Steno's planned growth and expansion

Provide constructive feedback to court reporters when necessary

Stay updated on industry standards and best practices to ensure the highest quality of court reporting services
You're gonna crush it if
You have 4+ years of experience working at a court reporting agency, recruiting court reporters, and managing court reporter relationships

You have an existing network of court reporters in several states, and are adept at tapping into your network to find new talent

You are comfortable wearing multiple hats and work productively in a fast-paced environment

You have demonstrated success in designing and running court reporter engagement events

You have the ability to work under pressure and handle multiple tasks simultaneously

You have demonstrated the ability to work collaboratively in a team environment
Compensation & Benefits
Salary - $70,000 - $80,000

Health, Vision, & Dental Benefits - generous company-sponsored health plans for both employees and dependents, including comprehensive vision & dental

Wellness/Mental Health - shared benefits to be used among employees and families

Flexible Paid Time Off - allowing employees to find balance in their lives

Options of Equity - we know our success is nothing without our team

Access to a 401k through Guideline

A home office setup and a monthly stipend to offset internet and phone costs
Our Team
The Provider Operations team is the court reporter's best friend, always working to get the right reporter on the right job every time, and caring for them all along the way. Our recruiting, rates and relationship staff brings reporters into Steno and provides the tools court reporters need to have their best Steno experience. Our calendar staff manages the breadth of jobs Steno takes, and ensures they are covered completely and correctly.
Our Provider Operations team drives and refines our reporter base, ensuring a quality experience in depositions for all involved, with the ultimate goal of ensuring Steno continues to be a top court reporting and litigation support services agency for our law firm clients.
About Steno
Founded in 2018; grown from 9 to a fully remote team of about 200 in 5 years

Values: be highly reliable, constantly innovate, operate with a hospitality mindset

Diverse backgrounds welcome! Steno employees have a unique blend of legal, technology, operations and finance experience

We are revolutionizing the litigation and court reporting industry

Flexible litigation financing (e.g., DelayPay)

Cutting-edge technology - unique products and integrations to maximize the output of legal professionals

White glove, concierge customer service that our clients rave about
Steno is an equal opportunity employer and does not discriminate based on race, religion, color, sex, gender identity, sexual orientation, age, non-disqualifying physical or mental ability, national origin, veteran status, or any other basis covered by appropriate law. All employment is decided based on qualifications, merit, and business needs. Applicants needing special assistance or accommodation for interviews or website access may contact us by sending an email to hr@steno.com.
Note: Steno personnel will always have either a steno.com email address or will contact you via Rippling Recruiting. Act with caution if asked for personal information. Background checks, for example, are only conducted after an offer has been extended.