Product Marketing Manager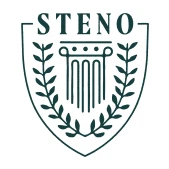 Steno
Marketing & Communications, Product
Remote
Posted on Friday, November 10, 2023
Product Marketing Manager, Marketing (Remote)
Full-Time, Remote / Salary, Exempt / Includes Benefits, PTO, Flexible Schedule, Equity
Steno is growing! We're looking for a Product Marketing Manager to join our winning team, which is revolutionizing the court reporting industry every single day. We're a diverse team from all over the country (and beyond) and we're crazy about redefining the boundaries of an outdated industry.
As Product Marketing Manager, you will play a pivotal role in driving the success of our products by developing and executing effective marketing strategies and enablement of our go-to-market teams.
Who are you?
We're looking for someone who has worked closely with both product and sales teams to enable them with the necessary insights and resources to effectively sell products. If you want an opportunity to combine your passion for technology with your marketing expertise to influence the growth and success of Steno, this role is for you.
If you're looking for a company that offers support, guidance, an abundance of killer giphys, and unlimited potential to grow into your best self, you can bet we'd love to have you too.
On a regular basis you will
Support product launches by creating compelling marketing collateral, including one sheeters, emails, sales decks, and case studies.

Enable the sales team to sell Steno's products and services effectively through materials, training, and resources

Engage with and activate Steno clients and guide them on how to experience greater success with various products & services

Develop and refine product positioning and messaging that resonates with target audiences, differentiates our solutions, and aligns with Steno's brand narrative.

Conduct experiments, market research and competitive analysis to optimize feature engagement, identify key market trends and customer needs, help support retention and conversion goals, and spot opportunities for differentiation.

Monitor and analyze performance indicators (KPI's) to evaluate the effectiveness of marketing campaigns and initiatives, and make data-driven recommendations for optimization.

Stay updated on industry trends, best practices, and the competitive landscape to drive continuous improvement and innovation in our product marketing efforts.
You're gonna crush it if
You have 4+ years in product marketing or a related field, in the technology industry. Having legal technology experience is a huge plus.

You are an excellent writer who has the passion for understanding what makes our clients tick, and the ability to deliver the right message

You have strong communication and interpersonal skills, with the ability to effectively collaborate with cross-functional teams.

You have a record of success in collecting client feedback, digging into pain points, and utilizing those insights to drive product development.

You have experience in developing and executing successful product marketing strategies.

You have an analytical mindset with the ability to leverage data to drive marketing decisions and optimizations.

You thrive in a fast-paced and dynamic startup environment
Compensation & Benefits
Salary - $110,000 - $140,000

Health, Vision, & Dental Benefits - generous company-sponsored health plans for both employees and dependents, including comprehensive vision & dental

Wellness/Mental Health - shared benefits to be used among employees and families

Flexible Paid Time Off - allowing employees to find balance in their lives

Options of Equity - we know our success is nothing without our team

Access to a 401k through Guideline

A home office setup and a monthly stipend to offset internet and phone costs
Our Team
Our GTM team is a high-growth, powerhouse group, focused on growing Steno's presence and impact. The team cultivates business relationships that help Steno achieve our big, audacious goals.
Composed of Marketing, BDR, Inside Sales, and Outside Sales teams, we work in direct partnership with our Customer Success and Executive teams to drive awareness and revenue while remaining laser-focused on creating and sustaining exceptional client relationships.
About Steno
Founded in 2018; grown from 9 to a fully remote team of about 200 in 5 years

Values: be highly reliable, constantly innovate, operate with a hospitality mindset

Diverse backgrounds welcome! Steno employees have a unique blend of legal, technology, operations and finance experience

We are revolutionizing the litigation and court reporting industry

Flexible litigation financing (e.g., DelayPay)

Cutting-edge technology - unique products and integrations to maximize the output of legal professionals

White glove, concierge customer service that our clients rave about
Steno is an equal opportunity employer and does not discriminate based on race, religion, color, sex, gender identity, sexual orientation, age, non-disqualifying physical or mental ability, national origin, veteran status, or any other basis covered by appropriate law. All employment is decided based on qualifications, merit, and business needs. Applicants needing special assistance or accommodation for interviews or website access may contact us by sending an email to hr@steno.com.
Note: Steno personnel will always have either a steno.com email address or will contact you via Rippling Recruiting. Act with caution if asked for personal information. Background checks, for example, are only conducted after an offer has been extended.