Accounts Receivable Specialist (West Coast)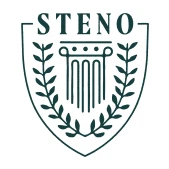 Steno
Accounting & Finance
Los Angeles, CA, USA · Remote
Posted on Tuesday, November 7, 2023
Accounts Receivable Specialist (PST required)
Full-Time, Remote / Hourly, Non-Exempt / Includes Benefits, PTO, Flexible Schedule, Equity
Steno is growing! We're looking for a highly-motivated and detail-oriented Accounts Receivable Specialist to join our Winning Team!
The West Coast Accounts Receivable Specialist will be responsible for interacting with our clients to resolve outstanding payments and working with internal teams to complete the collections process.
Who are you?
As an Accounts Receivable Specialist, you'll be supporting the accounting experience for our clients, a cornerstone of what we do here at Steno. As we work to streamline processes, you'll support efforts communicating effectively across a variety of teams and markets.
Our Accounts Receivable Specialists are extremely organized and thrive in a fast-paced environment. You'll do well in this role if you have knowledge of AR procedures and close attention to detail. Analytical skills are a plus!
On a regular basis you'll:
Send monthly statements of account to clients

Actively correspond with clients by phone and email to verify payment status, payment information, maintain good account standing, and when necessary, resolve outstanding account issues while maintaining a positive customer relationship

Communicate with billing and account management team to reconcile billing issues

Provide excellent and hospitable customer service
Our Team
Our Finance team is a small-but-hard-working group, focused on optimizing Steno's financial processes and maximizing performance. We work and support many other teams across the organization. Our team is humble, communicative, and motivated–we strive to cultivate an environment where all team members are empowered to innovate and lead initiatives.
You're gonna crush it if:
You have 1+ years of experience working in Court Reporting or a similar industry!

You have 1+ years of A/R and collections experience; a hospitality mindset is key!

You have amazing excel skills (a must!)--bonus points if you're familiar with tools like Looker, Zendesk, or Hubspot!)

You thrive while operating independently and dealing with ambiguity.

You are very comfortable with digital productivity tools like Google Workspace, Slack, and Zoom. We're a fully remote team and rely heavily on these applications to help us communicate smoothly and efficiently!

You're a critical thinker–someone who is creative and can come up with new and innovative solutions to day-to-day challenges.

You have the ability to work though highly-detailed processes at an efficient pace while staying organized.

You have the desire to work with a fast-paced and quickly growing tech start-up and you are enthusiastic about the opportunity for growth within the company; knowledge of the court reporting industry is a huge plus!
Compensation & Benefits:
Hourly range: $21-$23

Generous company-sponsored health benefits for both employees and dependents

Comprehensive vision & dental plans for both employee and dependents

Wellness and mental health benefits that can be shared between you and your family

Flexible Paid Time Off to allow you to find the balance you need between work and life

Options of company equity, because we know our success isn't anything without our team

A home office setup to help your feel comfortable and capable in our remote environment
About Steno
Founded in 2018; grown from 9 to a fully remote team of about 200 in 5 years

Values: be highly reliable, constantly innovate, operate with a hospitality mindset

Diverse backgrounds welcome! Steno employees have a unique blend of legal, technology, operations and finance experience

We are revolutionizing the litigation and court reporting industry

Flexible litigation financing (e.g., DelayPay)

Cutting-edge technology - unique products and integrations to maximize the output of legal professionals

White glove, concierge customer service that our clients rave about
Steno is an equal opportunity employer and does not discriminate based on race, religion, color, sex, gender identity, sexual orientation, age, non-disqualifying physical or mental ability, national origin, veteran status, or any other basis covered by appropriate law. All employment is decided based on qualifications, merit, and business needs. Applicants needing special assistance or accommodation for interviews or website access may contact us by sending an email to hr@steno.com.
Note: Steno personnel will always have either a steno.com email address or will contact you via Rippling Applicant Tracking. Act with caution if asked for personal information. Background checks, for example, are only conducted after an offer has been extended.