Virtual Tech Assistant (Part-Time/Remote)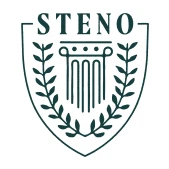 Steno
Remote
Posted on Thursday, September 28, 2023
Part-Time Virtual Tech Assistant (Remote)
Part-time, Remote / Hourly, Non-Exempt / Includes Benefits, PTO, Flexible Schedule, Equity
Steno is actively looking for Virtual Tech Assistants (AKA Video Specialists) to join our Winning Team!
Who are you?
If you're passionate about technology, tech-savvy, have live Zoom and video conferencing troubling shooting experience and enjoy working directly with clients, this is the job for you!
Our Video Specialists provide live technical support and excellent customer service for our Clients on deposition day using our Steno Connect platform. Operating with a hospitality mindset, sometimes under pressure, is critical to ensuring all of our clients have everything they need to have a successful deposition.
All Video Specialists get comprehensive, on-the-job training to become familiar with the deposition process and Steno's unique service processes.
On a regular basis, you'll be:
Providing face-to-face, on-camera technical, video, and audio support during remote depositions, troubleshooting audio and video issues for our clients in real time.

Organizing all documents needed for virtual depositions.

Ensuring that clients are comfortable using the platform (StenoConnect) and answering any technical questions as they arise.

Speaking to clients and being assertive, professional, and courteous.

Quickly learning multiple online platforms and keeping up to date with processes (and sometimes, dealing with ambiguity). Flexibility is key!

Providing exceptional and hospitable customer service before, during, and after depositions to ensure our clients are receiving white-glove service anytime they need it.
Our Team
Our team (AKA, the "Vid-Squad") includes people from a variety of backgrounds, ranging from film and television production, IT, retail, and the restaurant industry. The Vid-Squad is a highly reliable team, with senior teammates who help make sure the metaphorical "ship" (known as "Space Yachty") runs smoothly.
Employees that shine in this role are people who are patient and perform well under pressure, are multi-taskers and comfortable wearing multiple hats, and overall good communicators. If you're not comfortable commanding a (virtual) room, this job is not for you.
You're gonna crush it if:
You have 2+ years of Customer Service experience.

You have 1+ years of experience with video/audio conferencing. Previous Zoom experience is a requirement. You will be tested on Zoom proficiency during your interview process, so you should feel very comfortable with Zoom and are proficient in navigating and troubleshooting within the platform's features and functionalities.

You can coordinate many moving parts comfortably in a high-stress environment.

You are comfortable using multiple technologies and can quickly pick up new skills.

You are highly attentive, detail-oriented, and organized.

You have a minimum of 20 hours of availability Monday - Friday. More specifically, you must have full availability, at least three days a week.

You have the desire to work with a fast-paced and quickly growing tech startup, and you are enthusiastic about the opportunity for growth within the company.

You must be prepared and meet weekly training educational and training requirements.

You have at least 6 months experience working in a remote setting.

If you have experience in the court reporting or legal industry or with a start-up, that is a plus!
Compensation & Benefits:
Salary - $20/hr

Healthcare - You may be looking for part-time work, but your health is always a priority. We offer part-timers a reimbursement to help offset the costs of healthcare!

Options of Equity – we know our success is nothing without our team

A work-supplied computer, a monthly stipend to cover internet costs - And more!
Why Steno, Why Now?
Steno is revolutionizing the court reporting industry every single day. We're a diverse team from all over the country (and beyond), crazy about redefining the boundaries of an outdated industry. We're so excited about where we're headed and want to invite you along for what's next (something about wearing shades because Steno's future's so...bright? Forgive us…we don't get out much).
Our employees (@futureyou?) are essential to our success and we treat them that way. We offer health benefits, stock options, a 401k, flexible vacation, and several other unique perks to show our team how valued they are. We're all just here to do our best work, everyday, together.
If you're looking for a company that offers support, guidance, an abundance of killer giphys, and unlimited potential to grow into your best self, you can bet we'd love to have you too.
About Steno
Founded in 2018; grown from 9 to a fully remote team of over 200 in 5 years

Values: be highly reliable, constantly innovate, operate with a hospitality mindset

Diverse backgrounds welcome! Steno employees have a unique blend of legal, technology, operations and finance experience

We are revolutionizing the litigation and court reporting industry

Flexible litigation financing (e.g., DelayPay)

Cutting-edge technology - unique products and integrations to maximize the output of legal professionals

White glove, concierge customer service that our clients rave about
Steno is an equal opportunity employer and does not discriminate based on race, religion, color, sex, gender identity, sexual orientation, age, non-disqualifying physical or mental ability, national origin, veteran status, or any other basis covered by appropriate law. All employment is decided based on qualifications, merit, and business needs. Applicants needing special assistance or accommodation for interviews or website access may contact us by sending an email to hr@steno.com.
Note: Steno personnel will always have a steno.com email address. Act with caution if asked for personal information. Background checks, for example, are only conducted after an offer has been extended.