People Operations Coordinator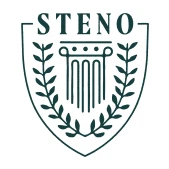 Steno
Administration, People & HR, Operations
Remote
Posted on Thursday, September 28, 2023
People Operations Coordinator, People Operations (Remote)
Full-Time, Remote / Hourly, Non-Exempt / Includes Benefits, PTO, Flexible Schedule, Equity
Steno is growing! We're looking for a People Operations Coordinator to join our winning team, which is revolutionizing the court reporting industry every single day. We're a diverse team from all over the country (and beyond) and we're crazy about redefining the boundaries of an outdated industry.
In this role, you will report to the Director of People Operations and play a crucial part in the coordination of various recruiting and onboarding-focused administrative tasks, ensuring that team members have access to intuitive, accurate data, and are set up for success in their roles. You will play an important role in talent acquisition, and overall People Operations functions, wearing many hats to ensure a seamless, people-focused experience.
Who are you?
We're looking for a passionate, career-driven, forward-thinking HR or people operations professional who enjoys and is proficient at collaboration - not just with their own team, but also cross-functionally with internal stakeholders across an organization. This role serves as a key resource for our team members, handling confidential information discreetly, and solving problems quickly and effectively.
If you're looking for a company that offers support, guidance, an abundance of killer giphys, and unlimited potential to grow into your best self, you can bet we'd love to have you too.
On a regular basis you will
Assist in the recruitment process by posting job openings, reviewing resumes, scheduling interviews, sharing information with hiring teams, and maintaining applicant tracking systems.

Coordinate and conduct new employee onboarding, including paperwork, training, and new hire orientation programs.

Help with administration of learning & development programs and coordination of events, surveys, and recognition programs.

Prepare and distribute reports illustrating employee experiences, including recruiting and onboarding engagement, L&D uptake and activity, and flexible PTO usage reports.

Maintain and update company data hierarchies, reference materials, internal wikis, applicant and employee-facing collateral, organizational charts and other requested items as needed.

Prepare supplementary training resources such as quick reference guides, onboarding checklists, and knowledge base articles or blogs.

Support ad-hoc projects and contribute to various administrative tasks as needed.
You're gonna crush it if
You have 1+ years of experience in recruiting coordination, and some other experience with human resources or people operations in an administrative capacity.

You are highly organized, meticulous about detail and accuracy, and get excited about process improvement.

You are a critical thinker who is capable of "managing up" and sharing your ideas with people from all walks of life.

You have a bias for action and won't rest until you see a project through to the end.

You have solid time management and multi-tasking skills and the flexibility to adapt to the changing needs of a start-up technology company.

You can quickly pick up new systems and excel in a work environment that utilizes tech tools regularly (if you have experience with Slack, Google Workspace, and both HRIS and ATS, you're going to feel right at home!).

You exemplify amazing people skills and professionalism and exercise solid decision-making ability when it comes to sharing of information.
Compensation & Benefits
Salary: $26 - 31/hour

Health, Vision, & Dental Benefits - generous company-sponsored health plans for both employees and dependents, including comprehensive vision & dental

Wellness/Mental Health - shared benefits to be used among employees and families

Flexible Paid Time Off - allowing employees to find balance in their lives

Options of Equity - we know our success is nothing without our team

Access to a 401k through Guideline

A home office setup and a monthly stipend to offset internet and phone costs
Our Team
The People Operations team works directly with leadership to ensure Steno fosters a culture that demonstrates our commitment to and investment in human capital (aka we care deeply about employee experience and hope you do too). Our commitment to diversity, equity and inclusion, and to the personal and professional development of our people, is a cornerstone of our team and our company strategy.
The People Operations Team has a direct impact in making our team feel supported so they can drive our business forward.
About Steno
Founded in 2018; grown from 9 to a fully remote team of about 200 in 5 years

Values: be highly reliable, constantly innovate, operate with a hospitality mindset

Diverse backgrounds welcome! Steno employees have a unique blend of legal, technology, operations and finance experience

We are revolutionizing the litigation and court reporting industry

Flexible litigation financing (e.g., DelayPay)

Cutting-edge technology - unique products and integrations to maximize the output of legal professionals

White glove, concierge customer service that our clients rave about
Steno is an equal opportunity employer and does not discriminate based on race, religion, color, sex, gender identity, sexual orientation, age, non-disqualifying physical or mental ability, national origin, veteran status, or any other basis covered by appropriate law. All employment is decided based on qualifications, merit, and business needs. Applicants needing special assistance or accommodation for interviews or website access may contact us by sending an email to hr@steno.com.
Note: Steno personnel will always have either a steno.com email address or will contact you via Rippling Applicant Tracking. Act with caution if asked for personal information. Background checks, for example, are only conducted after an offer has been extended.