Accounts Receivable Manager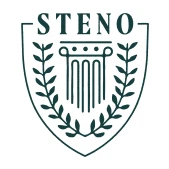 Steno
Accounting & Finance
Remote
Posted on Friday, August 18, 2023
Accounts Receivable Manager
Full-Time, Remote / Salary, Exempt / Includes Benefits, PTO, Flexible Schedule, Equity
Steno is growing! We're looking for an Accounts Receivable Manager to join our winning team, which is revolutionizing the court reporting industry every single day. We're a diverse team from all over the country (and beyond) and we're crazy about redefining the boundaries of an outdated industry.
In this role, you will lead the team responsible for the collection of payments from customers and the cash receipt and application of those payments. You will have the opportunity to work with both finance and operations team leaders to shape our end-to-end collections process and help institute process improvements and best practices, all to ensure a strong cash position for the company.
Who are you?
We're looking for an established Accounts Receivable professional who has built collections processes in the Legal Services industry from the ground up. Experience working with law firms or attorneys is a must. If you have a "let's figure this out" mentality, and are willing to both lead by example and provide space to grow for your colleagues, then this role is for you. You should also be comfortable providing insight as an analytical thought leader, you are biased toward action, and you are mission-driven.
If you're looking for a company that offers support, guidance, an abundance of killer giphys, and unlimited potential to grow into your best self, you can bet we'd love to have you too.
On a regular basis you will
Coordinate collection activities, working closely with team members and executive management, to monitor and ensure timely collections of accounts receivable.

Assist in developing new policies and procedures to improve collections; support collections team by identifying areas for process improvement and creating processes to communicate best practices and increase efficiency and productivity

Work cross-functionally with the Billing and Operations teams to ensure a seamless order to cash process flow, and support the Product team to develop more functional and efficient internal and client-facing products

Set goals for Collections team members and hold team members accountable; establish regular meetings with the Collections team to plan collections efforts, report client aging, and gauge team progress

Ensure cases are handled appropriately and according to company policies, procedures, and regulations; respond to inquiries from clients and research / resolve outstanding issues

Ensure timely payments are received, applied and posted in Steno's system; track overpayments and resolve them according to industry standards

Proactively research ways to improve DSO; work closely with Accounting to monitor accounts receivable (both Net30 and deferred payment or "DelayPay")

Use judgment to determine proper handling of aging accounts receivable balances (180+ days) including advising cross-functional leaders (including in Sales, Operations, and Executive team) when firms should be put on COD or No Book (i.e. stop accounts), negotiating with past due accounts, and advising on when and who to send to collections

Ensure information is correctly entered into internal systems to ensure Statements of Accounts are being delivered to correct entities/people, and collections team members are calling and emailing the correct entities responsible for payment

Ensure DelayPay cases are properly monitored and payments timely received

Perform analytical review; prepare monthly accounts and client aging reports for Executive Leadership

Complete other Accounts Receivable tasks as needed
You're gonna crush it if
You have at least 5 years of experience collecting in the legal industry, and a track record of established success in collections from lawyers and law firms

You have previous people management experience and the ability to synthesize, digest, and effectively train others on all stages of collections process

You have the capacity to establish collections KPIs and measure team progress

You are inquisitive, proactive, and curious, adaptable to feedback, and constantly striving to ensure the company's processes and standards are at par with the leading companies in the industry

You are detail oriented, organized, and you have excellent communication skills that enable you to conduct effective change management within all levels of the company and with clients

You carry a positive attitude, operate with integrity, and with professionalism

You're enthusiastic about the opportunity for growth within the company

You are comfortable rolling up your sleeves and leading by example, and similarly, you are capable of wearing multiple hats and have the ability to work independently in a fast-paced, remote environment

You have the ability to master new skills, technologies, and systems quickly

You are proficient on Mac and PC; Google Drive experience is a plus! (Bonus if you are familiar with accounting software or analytics tools such as Looker)
Compensation & Benefits
Salary - $85,000 - $125,000

Health, Vision, & Dental Benefits - generous company-sponsored health plans for both employees and dependents, including comprehensive vision & dental

Wellness/Mental Health - shared benefits to be used among employees and families

Flexible Paid Time Off - allowing employees to find balance in their lives

Options of Equity - we know our success is nothing without our team

Access to a 401k through Guideline

A home office setup and a monthly stipend to offset internet and phone costs
Our Team
Our Finance team is a small-but-hard-working group, focused on optimizing Steno's financial processes and maximizing its performance. We work and support other teams across the organization. Our team is humble, communicative, and motivated – we strive to cultivate an environment where all team members are empowered to suggest solutions and lead initiatives.
About Steno
Founded in 2018; grown from 9 to a fully remote team of about 200 in 4 years

Values: be highly reliable, constantly innovate, operate with a hospitality mindset

Diverse backgrounds welcome! Steno employees have a unique blend of legal, technology, operations and finance experience

We are revolutionizing the litigation and court reporting industry

Flexible litigation financing (e.g., DelayPay)

Cutting-edge technology - unique products and integrations to maximize the output of legal professionals

White glove, concierge customer service that our clients rave about
Steno is an equal opportunity employer and does not discriminate based on race, religion, color, sex, gender identity, sexual orientation, age, non-disqualifying physical or mental ability, national origin, veteran status, or any other basis covered by appropriate law. All employment is decided based on qualifications, merit, and business needs.
Applicants needing special assistance or accommodation for interviews or website access may contact us by sending an email to hr@steno.com.
Steno personnel will always have either a steno.com email address or will contact you via Rippling Applicant Tracking. Act with caution if asked for personal information. Background checks, for example, are only conducted after an offer has been extended.