Litigation Support Specialist 2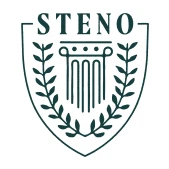 Steno
Customer Service
Los Angeles, CA, USA · Remote
Posted on Saturday, August 12, 2023
Litigation Support Specialist 2 (California preferred, PST required)
Full-Time, Remote / Salary, Exempt / Includes Benefits, PTO, Flexible Schedule, Equity
Steno is growing! We're looking for a Litigation Support Specialist 2 to join our winning team, which is revolutionizing the court reporting industry every single day. We're a diverse team from all over the country (and beyond) and we're crazy about redefining the boundaries of an outdated industry.
Our Litigation Support Specialists are the driving force behind our Litigation Support team, ensuring client orders are fulfilled per service agreements and supporting the rollout of new Steno product offerings across court filings, service of process, and document retrieval. As a Litigation Support Specialist 2, you'll review incoming customer requests for accuracy, answer customer questions, input orders into our database, dispatch assignments to the appropriate vendors, and communicate status updates throughout the lifecycle of client orders.
Who are you?
We're looking for a highly organized individual who thrives in a busy, fast-paced environment--we know you've heard this before, but we're not kidding. We're growing--fast--so we're looking for folks who are excited to match pace and help us expand our litigation support services offerings. If you are ready to hit the ground running and want to have a direct impact on the services we provide to our clients, then this role is for you!
If a fast-paced environment that is equal parts challenging and rewarding doesn't motivate you, then the operations team is probably not the right fit. But if you thrive in a forward-thinking environment where you can use your knowledge of the legal industry to help change the support services landscape (and don't mind facing new challenges), then you may just find the home you are looking for here. Similarly, if you're looking for a company that offers support, guidance, an abundance of killer giphys, and unlimited potential to grow into your best self, you can bet we'd love to have you too.
On a regular basis you will
Help develop and improve internal systems for tracking orders, enabling more efficient and effective workflows for our clients.

Work toward pre-established productivity goals, generating and sharing daily/weekly reports for management on individual metrics. You should feel comfortable in an environment where you're managed with KPIs relevant to your role and team.

Manage service of process (SOP) caseload, including checking status of open jobs, coordinating with vendors, and providing clients with updates on jobs completed.

Handle tier 2 customer escalations quickly, escalating to appropriate relationship owners when necessary.

Collaborate cross-functionally with customer success, sales, and billing teams to ensure client expectations are being met.

Update and maintain multiple databases of client information, including new assignments, updating documentation, customer communications and preferences, and closing orders.

Create and review status reports with team members to cultivate and sustain the highest industry standards and share progress toward goals transparently.

Identify, recommend, and implement workflow and product improvements that enhance team efficiency and enable scaling.

Establish and monitor department KPIs and measure team progress.

Collaborate with teammates to set goals and hold each other accountable through a combination of goal tracking, data analysis and regular team meetings to review goals and progress.

Proactively research ways to improve workflows in line with industry-specific best practices and regulations.

Assist as needed with day-to-day operations including entering and reconciling of client data, monitoring jobs on multiple databases to ensure status and fulfillment, reviewing customer-submitted court documents for accuracy in preparation for filing, service of process, or delivery, and closing/invoicing client requests.
You're gonna crush it if
You have 5+ years of litigation support experience, and strong familiarity with Service of Process in California, from document type recognition to proof of service generation.

You have a deep understanding of state and federal laws related to process serving, as well as industry standards and protocols, and you're a subject matter expert in the filing requirements and procedures for California Superior Courts

You have extensive experience working with process servers, managing caseloads and producing positive results, and also have experience working with legal support vendors and affiliates for the fulfillment of court assignments.

You have the ability to think outside the box to effectuate service of process.

You have experience eFiling documents with LegalConnect, GreenFiling or other eFiling portals, as well as experience with Legal CMS that facilitate service of process, court filings/copy jobs, and eFilings.

You're a natural communicator and feel comfortable interfacing with people in every level of an organization.

You have the ability to work though highly detailed processes at an efficient pace, staying organized.

You have the desire to work with a fast-paced and quickly growing tech start-up and are enthusiastic about the opportunity for growth within the company.

You have a demonstrated understanding of the current California eFiling landscape, the outlying technologies and industry players.

You understand how to motivate others and lead by example.

You reside in California (preferably) or in a location operating in pacific time (required).
Compensation & Benefits
Salary - $26 - $31/hr

Health, Vision, & Dental Benefits - generous company-sponsored health plans for both employees and dependents, including comprehensive vision & dental

Wellness/Mental Health - shared benefits to be used among employees and families

Flexible Paid Time Off - allowing employees to find balance in their lives

Options of Equity - we know our success is nothing without our team

Access to a 401k through Guideline

A home office setup and a monthly stipend to offset internet and phone costs
Our Team
Our Litigation Support team works directly with leadership to lead the charge into new markets and help evaluate and approve how our internal operations address the needs of our customers and our industry. We are a progressive and collaborative team, working cross-functionally with both internal and external employees to develop an innovative approach to litigation support service.
About Steno
Founded in 2018; grown from 9 to a fully remote team of about 200 in 4 years

Values: be highly reliable, constantly innovate, operate with a hospitality mindset

Diverse backgrounds welcome! Steno employees have a unique blend of legal, technology, operations and finance experience

We are revolutionizing the litigation and court reporting industry

Flexible litigation financing (e.g., DelayPay)

Cutting-edge technology - unique products and integrations to maximize the output of legal professionals

White glove, concierge customer service that our clients rave about
Note: Steno personnel will always have a steno.com email address or will contact you via Rippling Applicant Tracking. Act with caution if asked for personal information. Background checks, for example, are only conducted after an offer has been extended.