Billing Manager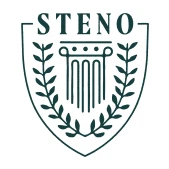 Steno
Remote
Posted on Friday, June 2, 2023
Billing Manager, Production (Remote)
Full-Time, Remote / Salary, Exempt / Includes Benefits, PTO, Flexible Schedule, Equity
Steno is growing! We're looking for a Billing Manager to join our winning team, which is revolutionizing the court reporting industry every single day. We're a diverse team from all over the country (and beyond) and we're crazy about redefining the boundaries of an outdated industry.
As a Billing Manager, you'll be instrumental in supporting the Production team, designing, planning, and leading court reporter and provider billing operations for a highly-adaptable department. We'll look to you to streamline effective processes, communicating effectively across a variety of teams and markets.
If you're looking for a company that offers support, guidance, an abundance of killer giphys, and unlimited potential to grow into your best self, you can bet we'd love to have you too.
Who are you?
We are looking for an experienced people manager who is approachable, organized, and thrives in a fast-moving environment. If you have excellent time management skills and feel comfortable delegating tasks to your team, this role is for you.
On a regular basis you will
Adjust rate cards for new and existing court reporter and provider proposals.

Navigate rate cards with the Sales team to make sure negotiated rates fit our Operations model.

Enter rate card data into our internal systems and communicate new rate card details to relevant teams as needed.

Research billing structures in new states and build training documents to help communicate key information to stakeholders throughout the org

Troubleshoot court reporter and provider billing issues and handle questions from vendors, clients, employees, and stakeholders to ensure smooth operations

Identify areas for process improvement and create playbooks to communicate best practices and increase team efficiency and productivity

Collaborate effectively with the Product Team to enhance and streamline workflows, and internal and client facing products.

Act as a mentor and coach for members of the Billing team, collaborate effectively with the Production team and its leadership, support the Director of Production & Billing, and handle other billing tasks as needed
You're gonna crush it if
You've got 5+ years of management experience in accounting, billing, or finance; prior court reporting experience is a must!

You have an in-depth understanding of relevant legal regulations and best practices

You operate with discretion and integrity, and are comfortable managing a team of individuals who often deal with sensitive information

You're organized and adaptable, and excel working cross-functionally in a startup environment

You're enthusiastic about the opportunity for growth within the company as well as jumping in with your team on the ground level, helping with the day to day workload

You are comfortable wearing multiple hats and capable of working independently in a fast-paced, remote environment, and mastering new skills and systems quickly

You are proficient on Mac and PC; Google Drive experience is a plus! (Bonus points for experience with a wiki platform!)
Compensation & Benefits
Salary - $85,000 - $100,000

Health, Vision, & Dental Benefits - generous company-sponsored health plans for both employees and dependents, including comprehensive vision & dental

Wellness/Mental Health - shared benefits to be used among employees and families

Flexible Paid Time Off - allowing employees to find balance in their lives

Options of Equity - we know our success is nothing without our team

Access to a 401k through Guideline

A home office setup and a monthly stipend to offset internet and phone costs
Our Team
The production team is a highly reliable and super motivated team. A diverse group working throughout the country, we're responsible for all final production of deposition transcripts.
We are tech-savvy perfectionists and collaborative team players. Not only do we work under tight deadlines, but we are also constantly evaluating and reevaluating our own processes to make them more efficient than they were the day before!
If a fast paced environment that keeps you on your toes is not for you, then the production team is probably not the right fit. But if you don't shy away from a little chaos and you are a natural troubleshooter, then you may just find the home you are looking for here.
About Steno
Founded in 2018; grown from 9 to a fully remote team of about 200 in 4 years

Values: be highly reliable, constantly innovate, operate with a hospitality mindset

Diverse backgrounds welcome! Steno employees have a unique blend of legal, technology, operations and finance experience

We are revolutionizing the litigation and court reporting industry

Flexible litigation financing (e.g., DelayPay)

Cutting-edge technology - unique products and integrations to maximize the output of legal professionals

White glove, concierge customer service that our clients rave about
Steno is an equal opportunity employer and does not discriminate based on race, religion, color, sex, gender identity, sexual orientation, age, non-disqualifying physical or mental ability, national origin, veteran status, or any other basis covered by appropriate law. All employment is decided based on qualifications, merit, and business needs. Applicants needing special assistance or accommodation for interviews or website access may contact us by sending an email to hr@steno.com.
Note: Steno personnel will always have either a steno.com email address or will contact you via Rippling Applicant Tracking. Act with caution if asked for personal information. Background checks, for example, are only conducted after an offer has been extended.