Director of Strategic Finance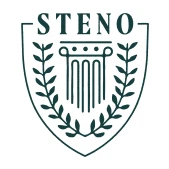 Steno
Accounting & Finance
Remote
Posted on Saturday, May 20, 2023
Full-Time, Remote / Salary, Exempt / Includes Benefits, PTO, Flexible Schedule, Equity
Steno is growing! We are looking for a Director of Strategic Finance to join our winning team. Are you looking for an opportunity to help scale an ambitious team? Looking to play a critical role in developing a financial model that will drive key decisions in the business?
Who are you?
You are a seasoned financial professional with a background in banking and / or private equity, and with exceptional analytical, quantitative, and statistical skills. You are also comfortable serving as a business partner to senior leadership, delivering on key financial and operational needs, serving as the lead point of contact in financial process improvement, monthly and annual budgeting and forecasting, and management analysis.
On a regular basis you will
Own the company financial model and utilize scenario modeling to help senior leaders make key decisions about the company's direction.

Make sound and data-driven business decisions to push Steno forward; monitoring performance and analyzing trends to reduce financial risk.

Prepare and convert complex models into simple terms that others can work with.

Manage the annual planning and budgeting process while creating usable budgets for the business, including evaluating the long term needs of each department.

Review historical data, predict future results, analyze and explain budget variances, and develop and present reports and analytics.

Review operations for cost-saving opportunities and work cross-functionally to incorporate changes and process improvements.

Manage relationships with finance and tax-related vendors and owning compliance deadlines alongside an accountant.

Work with the accounting team to ensure books are ready for future audits.

Offer advice to the VP of Finance and CEO regarding spending and budget.
You're going to crush it if
You have a background in investment banking and / or private equity, as well as an academic background in Finance. Prior operating experience is a plus.

You have excellent mathematical, analytic, and Excel / Google Sheets skills.

You possess excellent verbal and written communication skills (and know how to use them in a remote environment).

You have experience with data analysis and leveraging financial software.

You are a critical thinker–someone who is creative and can come up with new and innovative solutions to day-to-day business problems.

You have excellent presentation skills when it comes to sharing data with leaders and senior executives.

You have a track record of creating unbiased budget expectations for different departments, and are highly organized with a keen eye for detail.

You have the desire to work with a tech start up and to contribute to the growth of the company.

You are proficient with Mac and PC and comfortable learning new systems and software; familiarity with the Google Suite will help you excel in this role.
Compensation & Benefits
Salary range: $140k - 180k

Health, Vision, & Dental Benefits - generous company-sponsored health benefits for both employees and dependents, including comprehensive vision & dental

Wellness/Mental Health - shared benefits for employees and their families

Flexible Paid Time Off - allowing employees to find balance in their lives

Options Equity - we know our success is nothing without our team

Access to a 401k, a home office setup, a monthly stipend to cover internet/phone - and more!
Our Team
Our Finance team is a small-but-hard-working group, focused on optimizing Steno's financial processes and maximizing performance. We work and support other teams across the organization, but maintain a humble, communicative, and motivated mindset. We strive to cultivate an environment where all team members are empowered to suggest solutions and lead initiatives.
About Steno
Founded in 2018; grown from 9 to about 175 in 4 years

Values: be highly reliable, constantly innovate, operate with a hospitality mindset

Diverse backgrounds welcome! Steno employees have a unique blend of legal, technology, operations and finance experience

We are revolutionizing the litigation and court reporting industry

Flexible litigation financing (e.g., DelayPay)

Cutting-edge technology - unique products and integrations to maximize the output of legal professionals

White glove, concierge customer service that our clients rave about
Steno is an equal opportunity employer and does not discriminate based on race, religion, color, sex, gender identity, sexual orientation, age, non-disqualifying physical or mental ability, national origin, veteran status, or any other basis covered by appropriate law. All employment is decided based on qualifications, merit, and business needs.
Note: Steno personnel will always have a steno.com email address. Act with caution if asked for personal information. Background checks, for example, are only conducted after an offer has been extended.