Sales Manager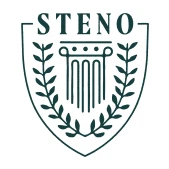 Steno
Sales & Business Development
Remote
Posted on Thursday, May 18, 2023
Sales Manager (Remote)
Full-Time, Remote / Salary, Exempt / Includes Benefits, PTO, Flexible Schedule, Equity
Steno is growing! We're looking for a Sales Manager with experience in either selling or managing within the legal technology industry to join our winning team.
In this role, you'll help us develop and manage part of our Outside Sales team, supporting both revenue generation by and professional development of our Account Executives.
Who are you?
We're looking for a sales professional who is highly organized and thrives in a busy, fast-paced environment--we know you've heard this before, but we're not kidding! We're growing rapidly and expanding into new legal markets around the country, so we're looking for someone who is excited to match pace. If you have experience selling to law firms or leading sales teams in the legal industry, and want to have a direct impact on our ability to grow nationwide, then this role is for you!
You're gonna crush it (seriously!) if you have experience coaching and developing sellers to be process and data-driven in their outreach, approach and closing of business. In addition to leading a team of AEs, you'll be interfacing directly with Steno's product, clients, and internal stakeholders in the go-to-market vision and strategy. To be impactful in this role, it's essential that you're comfortable selling to the high-standard of attorneys and law firms, and coordinating many moving parts while maintaining focus on driving team metrics.
On a regular basis you will
Oversee the performance and output of a robust sales team operating in territories nationwide

Design and implement a strategic sales plan that expands Steno's client base and ensures market presence in coordination with GTM leaders and executives

Set objectives and hold your team accountable, provide coaching, and conduct performance management of direct reports.

Recruit and network with Account Executives in the legal technology industry to build connections, gain visibility into industry best practices, and help grow the team

Prepare sales budgets and projections; monitoring team KPIs and generating reports and recommendations

Design and implement a sales enablement training program; educating members of the team on Steno's key differentiators, while ramping them up to full impact and utilization

Build and promote strong, long-lasting Steno-client relationships by partnering with our power-user clients to resolve issues and understanding their needs
You're gonna crush it if
You have successful previous experience as a sales manager in the legal industry, with a track record of coaching entry level sales professionals up to the point of exceeding their targets and beyond

You have established strong client relationships and have built a strong personal brand with clients and colleagues in the legal industry

You've demonstrated ability to communicate, present, diagnose, persuade, and influence credibly and effectively at all levels of an organization

You have the ability to set meaningful sales targets that are aligned with company strategy, hold your colleagues accountable, and create a pathway for achievement

You're experienced in using a CRM to manage the sales process and forecast sales

You have strong analytical skills to identify trends and sales patterns

You have successfully designed and implemented an impactful sales strategy in a fast-paced or startup environment
Compensation & Benefits
Salary - $130,000 - $160,000 in base salary, plus commission based on goals set by your manager

Health, Vision, & Dental Benefits - generous company-sponsored health plans for both employees and dependents, including comprehensive vision & dental

Wellness/Mental Health - shared benefits to be used among employees and families

Flexible Paid Time Off - allowing employees to find balance in their lives

Options of Equity - we know our success is nothing without our team

Access to a 401k, a home office setup, and a monthly stipend to cover internet/phone - and more!
Our Team
Our GTM team is a high-growth, powerhouse group with a ton of experience in court reporting and legal services, and focused on growing Steno's presence and impact. The team cultivates business relationships that help Steno achieve our big, audacious goals.
About Steno
Founded in 2018; grown from 9 to a fully remote team of about 200 in 4 years

Values: be highly reliable, constantly innovate, operate with a hospitality mindset

Diverse backgrounds welcome! Steno employees have a unique blend of legal, technology, operations and finance experience

We are revolutionizing the litigation and court reporting industry

Flexible litigation financing (e.g., Delaypay)

Cutting-edge technology - unique products and integrations to maximize the output of legal professionals

White glove, concierge customer service that our clients rave about
Steno is an equal opportunity employer and does not discriminate based on race, religion, color, sex, gender identity, sexual orientation, age, non-disqualifying physical or mental ability, national origin, veteran status, or any other basis covered by appropriate law. All employment is decided based on qualifications, merit, and business needs. Applicants needing special assistance or accommodation for interviews or website access may contact us by sending an email to hr@steno.com.
Note: Steno personnel will always have either a steno.com email address or will contact you via Rippling Applicant Tracking. Act with caution if asked for personal information. Background checks, for example, are only conducted after an offer has been extended.