Account Executive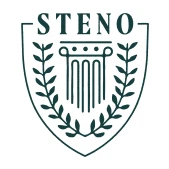 Steno
Sales & Business Development
Remote
Posted on Tuesday, March 14, 2023
Account Executive

Full-Time, Remote / Salaried, Exempt + Commission / Includes Benefits, PTO, Flexible Schedule, Equity
Steno's Sales Team is looking for a mid to senior level Account Executive to join our winning team!
In this role, you'll interface with law firms across the country, working alongside our team of experienced Account Executives to expand our client base and grow our market presence.
If you're looking for a company that offers support, guidance, an abundance of killer giphys, and unlimited potential to grow into your best self, you can bet we'd love to have you too.
Who are you?
You're an expert in building relationships with target clients and know how to design the right sell for each opportunity. You're a seasoned litigation support sales professional, reliable, and always operate with a hospitality mindset. You understand the importance of personalization at scale and how integral that is to providing amazing customer service.
As a revenue driver, you are metrics-focused and results-oriented. You're also confident when it comes to actively seeking business opportunities to expand your client network. If you have Outsides Sales experience and a proven track record you're excited to speak to, we'd love to hear from you.
On a regular basis, you will
Drive new and existing business, tracking sales targets and staying accountable to your personal KPIs.

Serve as the primary point of contact for your book of clients, responsible for developing and maintaining long-term relationships.

Support clients via phone and email with professionalism, timeliness, and exceptional communication skills–always operating with a hospitality mindset.

Consult with clients, answer their questions, anticipate their needs, and offer helpful and effective solutions to secure conversion.

Monitor and analyze client usage of our product and services, acting proactively to increase product adoption and revenue within your book of business.

Conduct virtual demonstrations of Steno's products for prospective clients.

Work cross-functionally with internal teams to keep up with new product and service releases and updates, including providing front-line feedback and objections to help us forecast market needs.

Travel to company-sponsored events and client functions to develop rapport, establishing new business relationships and deepening existing relationships.
You're gonna crush if:

You have 3 - 5 years of experience in a similar role, or have relevant Account Management or Sales experience.

Experience selling to law firms is a must

You're a high-activity, metrics-focused salesperson. You should understand the concepts of a predictable revenue model and can adapt your experience to meet Steno's specific sales targets.

You're experienced with case management software or matter management.

You're a quick learner and feel comfortable picking up new systems and processes. You're comfortable in a high-tech environment and are already a power user of tech in your daily work life. Familiarity with Google Workspace, CRMs, and digital-first communication are a must.

You should be skilled in solution selling, have exceptional listening skills, verbal and written communications skills, and presentation skills. We don't just mean that you can make a mean powerpoint - verbal reasoning skills are critical in our sales environment.

You have the desire to work with a fast-paced and quickly growing tech start-up and you're enthusiastic about the opportunity for growth within the company.

You are a conscientious, responsive, and professional teammate who views everyone as a client and strives to build strong, and cross-functional relationships.
Our Team
Our Sales team is a high-growth, powerhouse group, focused on growing Steno's presence and impact. The Sales team cultivates business relationships that help Steno achieve our big, audacious goals.
Composed of both Inside and Outside Sales, and working in direct partnership with our Marketing, Customer Success, and Executive teams, our Sales team helps drive our revenue while remaining laser-focused on beginning exceptional client relationships.
Compensation & Benefits
Salary: $82,500k-$110k - 5% commission on Steno Revenue - Anticipated first year earnings: $100k-$150k

Health, Vision, & Dental Benefits – generous company-sponsored health plans for both employees and dependents, including comprehensive vision & dental

Wellness/Mental Health – shared benefits to be used among employees and families

Flexible Paid Time Off – allowing employees to find balance in their lives

Options of Equity – we know our success is nothing without our team

Access to a 401k, a home office setup, a monthly stipend to cover internet/phone- And more!
About Steno
Founded in 2018; grown from 9 to a fully remote team of about 200 in 4 years

Values: be highly reliable, constantly innovate, operate with a hospitality mindset

Diverse backgrounds welcome! Steno employees have a unique blend of legal, technology, operations and finance experience

We are revolutionizing the litigation and court reporting industry

Flexible litigation financing (e.g., DelayPay)

Cutting-edge technology - unique products and integrations to maximize the output of legal professionals

White glove, concierge customer service that our clients rave about
Steno is an equal opportunity employer and does not discriminate based on race, religion, color, sex, gender identity, sexual orientation, age, non-disqualifying physical or mental ability, national origin, veteran status, or any other basis covered by appropriate law. All employment is decided based on qualifications, merit, and business needs. Applicants needing special assistance or accommodation for interviews or website access may contact us by sending an email to hr@steno.com.
Note: Steno personnel will always have either a steno.com email address or will contact you via Rippling Applicant Tracking. Act with caution if asked for personal information. Background checks, for example, are only conducted after an offer has been extended.