Sr. Manager / Director, Business & Project Development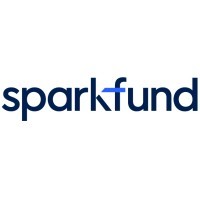 Sparkfund
Remote
Posted on Friday, November 10, 2023
About Sparkfund
Sparkfund is an energy technology platform company based in Washington, D.C. built to enable leading brands to deliver new offers to their customers across resilience, decarbonization & electrification. Our partners use our platform to capture new growth in the energy services market, differentiate their existing end-customer offerings, increase the lifetime value of customer relationships, and more efficiently manage capital structuring, risk appetite, and ongoing servicing. We deliver solutions through a flexible range of commercial structures, from fully managed subscriptions, where we handle everything from installation to ongoing maintenance and repairs, to simple installations for customers who prefer to manage systems themselves, to the monitoring of existing equipment for fault detection and replacement recommendations.
We enable our customers to focus on their core businesses. Sparkfund's mission is to combat climate change through healthier buildings and transportation. We strive to create positive change by deploying solutions that are good for business and good for the planet. We're building a diverse and collaborative culture to help us achieve all of that.
Position Summary
Sparkfund is hiring a Project Development leader to manage and accelerate the growth for our business. A successful candidate will be capable of developing deep competency in multiple critical disciplines including: sales, sales management, partnership/program development, and project modeling. You will work within one or more strategic partnerships which carry revenue goals based on successful execution of energy projects across the program's decarbonization, resiliency and electrification offerings. You will be responsible for deal intake, strategy, proposal development and internal management of the deal across relevant cross functional teams. You will not be responsible for deal origination! You will be responsible for hitting revenue targets, increasing our close rates, and infusing customer and product learnings throughout the organization.
This is a middle level management / director position, reporting directly to the Associate Vice President of Business Development, and working closely with the Program Management, Engineering, Deal Structuring and Finance teams. You will partner with our program management leads to sell under and alongside some of the largest and most recognizable brands in the energy industry. This position is perfect for someone who loves to problem solve, is excited for a new challenge every day, is excited to lead a project development team, and wants to rapidly build experience in the energy services industry.
Location
This position can be based remotely anywhere within the continental US, but preference will be given to applicants based in Minneapolis, Atlanta, Denver, Baltimore, and the Washington, DC metro area.
Key Responsibilities
Through the development of projects, proposals and contracts, lead and coach an internal team of financial and technical solution sales professionals
Effectively communicate, collaborate and work alongside external sales professionals within the program who originate, qualify, and own customer relationship on all deals
Bring best practices in sales process and project development to a rapidly growing organization
Manage all commercial customer account and opportunity data in terms of accuracy, consistency, reporting, analytics, governance and intelligence
Represent Sparkfund's partners in the market with senior buyers and support complex transactions that require creativity, problem-solving and a complete command of the industry
Lead and manage sales strategy, project modeling, pro formas, and proposal preparation for each project in your pipeline
Work in alignment with, and providing input to, Sparkfund's Program Management team to ensure partners are trained and have confidence in Sparkfund policies and best practices related to these relationships
Support complex transactions with a variety of buyers that require creativity, problem-solving and a relatively high degree of financial and technical acumen
Simultaneously help to optimize our sales process and enable our team while executing against immediate growth opportunities in the pipeline
Required Skills & Qualifications
3-10 years in a relevant field, such as sales, finance, consulting, project management, etc.
An ability to inspire and communicate at all levels of the organization, in written and verbal mediums
A master of sales process and enabling sales team to succeed in highly complex enterprise environments
Experience using pricing tools to model project economics across different contracting structures
Familiarity with the energy services and financing industries, including financing solutions; leases, loans, or as-a-service agreements
Growth mindset with the self-confidence to tackle new challenges
Proven ability to demonstrate good judgment and composure in difficult situations and with incomplete information
Comfort tracking and documenting details associated with multiple projects
Demonstrated mental agility and ability to switch between contexts quickly
Knack for building long-term relationships and trust
Natural ability to find a creative solution to every problem
Not be afraid to roll-up your sleeves and do what it takes to deliver outcomes
Dedication to what we're building at Sparkfund and a passion for combating climate change
Experience working with or within Utilities, Energy Efficiency, Renewable Energy, Resilience, or ESCO industries
Competency in software and cloud-based information management tools including Salesforce, Google Workspace, Slack, Asana, Excel, PowerPoint, and project management tools
Benefits
Competitive compensation and stock option plans - we believe in shared ownership.
Comprehensive benefits package including medical, vision, and dental insurance; pre-tax commuter benefits; disability and life insurance.
Flexible vacation policy that encourages ~4 weeks of paid time off.
We honor all of the federal holiday, and believe in a long weekend. Sparkfund is closed every Friday before a Monday holiday as well.
8 weeks gender-neutral paid leave for caregivers when they have a new addition to their families and an additional 4 weeks of paid leave for birthing parents.
A one-time, work-from-home stipend to help cover any equipment, hardware, etc. you need to set up your remote office.
We Want You To Know
You can be a great candidate even if you don't fit everything we've described above. You can also have important skills we haven't thought of. If that's you, don't hesitate to apply and tell us about yourself. We are dedicated to environmental stewardship, and recognize we need diverse perspectives to successfully tackle this massive challenge. To change the world, we must first change ourselves, which is why Sparkfund has created a space that sources viewpoints from people who look and think differently.
We are committed to diversity and building an equitable and inclusive environment for people of all backgrounds and experiences, and we're taking steps to meet that commitment.
We especially encourage members of traditionally underrepresented communities to apply, including women, people of color, LGBTQ+ people, veterans, and people with disabilities.