Senior Manager / Director, Deal Structuring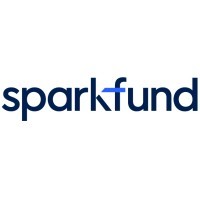 Sparkfund
Remote
Posted on Friday, September 15, 2023
About Sparkfund
Sparkfund is an energy technology platform company based in Washington, D.C. built to enable leading brands to deliver new offers to their customers across resilience, decarbonization & electrification. Our partners use our platform to capture new growth in the energy services market, differentiate their existing end-customer offerings, increase the lifetime value of customer relationships, and more efficiently manage capital structuring, risk appetite, and ongoing servicing. We deliver solutions through a flexible range of commercial structures, from fully managed subscriptions, where we handle everything from installation to ongoing maintenance and repairs, to simple installations for customers who prefer to manage systems themselves, to the monitoring of existing equipment for fault detection and replacement recommendations.
We enable our customers to focus on their core businesses. Sparkfund's mission is to combat climate change through healthier buildings and transportation. We strive to create positive change by deploying solutions that are good for business and good for the planet. We're building a diverse and collaborative culture to help us achieve all of that.
Position Summary
Sparkfund is hiring a Deal Structuring Manager (or a Director based on the experience) who will be responsible for managing the project development process, including distilling underwriting, engineering, and customer data into compelling prices, proposals, and business cases that convey the value of Sparkfund's offerings to the customer. This role is a part of the broader Project Development team and will work closely with the External Sales, Underwriting, Engineering, Delivery, and Legal teams. You'll work across the organization and with external stakeholders to gather the data we need, understand the assumptions around it, ensure supporting documentation is in place, and optimize price and value proposition to craft proposals and presentations for our customers. You will be the go-to person for understanding and conveying the in's and out's of Sparkfund's projects to Sparkfund's partners and end- customers. This opportunity is perfect for someone who has experience with both the world of quantitative and qualitative challenges, has a knack for process management and organization, and is comfortable and excited about being external facing.
Location
This position can be based remotely anywhere within the continental US, but preference will be given to applicants based in Minneapolis, Atlanta, Denver, Baltimore and the Washington, DC metro area.
Key Responsibilities
● Work with external Sales, Underwriting, Engineering, Delivery, and Legal teams as a project manager to develop Sparkfund's projects.
● Have a complete understanding of the project's details and value proposition, pulling in our subject matter experts as needed for support during the proposal creation and presentation.
● Develop custom business case analyses that target the specific needs of each customer we are working with.
● Ensure that key diligence criteria have been satisfied on each deal you work on with our Finance, Legal, Engineering, and Delivery teams.
● Track and communicate status of deal development in order to ensure proper internal and external expectations on proposal delivery

Required Skills and Qualifications
● 3-10 years in a relevant field, such as finance, consulting, project management, operations or another quantitatively focused pursuit
● Exposure to financial and business case concepts
● Strong Excel, PowerPoint, organizational and writing skills
● Experience in translating quantitative outputs into compelling stories for customers
● Proven ability to demonstrate good judgment and composure in difficult situations
● Comfort working in quick turn environments and juggling multiple projects and priorities at once
● Demonstrated ability to apply critical thinking skills to act in alignment with company objectives
● Fluency in software and cloud-based information management tools including Salesforce, Google Suite, Slack, and project management tools
● Dedication to what we're building at Sparkfund and a passion for increasing access to energy efficiency across the economy

We'd love if you have

● A bachelor's degree in a quantitatively-focused major, such as economics, finance, or engineering
● Experience with project and/or process management
● Experience with financial modeling
● Comfort explaining complex analyses, as well as their quantitative and qualitative results, to customers
● A knack for understanding customer needs and pain points from our sales team, and using this knowledge to guide thoughtful, targeted business case analysis and proposal development
● Bias toward identifying and recommending opportunities for improvement in processes, calculation methods, and customer-facing materials
● Experience in the clean energy space (or at minimum a strong desire to learn) including Distributed Energy Resources, Renewables, Energy Efficiency, Electrification, and Resiliency
Benefits
Competitive compensation and stock option plans - we believe in shared ownership.
Comprehensive benefits package including medical, vision, and dental insurance; pre-tax commuter benefits; disability and life insurance.
Flexible vacation policy that encourages ~4 weeks of paid time off.
We honor all of the federal holiday, and believe in a long weekend. Sparkfund is closed every Friday before a Monday holiday as well.
8 weeks gender-neutral paid leave for caregivers when they have a new addition to their families and an additional 4 weeks of paid leave for birthing parents.
A one-time, work-from-home stipend to help cover any equipment, hardware, etc. you need to set up your remote office.
We Want You To Know
You can be a great candidate even if you don't fit everything we've described above. You can also have important skills we haven't thought of. If that's you, don't hesitate to apply and tell us about yourself. We are dedicated to environmental stewardship, and recognize we need diverse perspectives to successfully tackle this massive challenge. To change the world, we must first change ourselves, which is why Sparkfund has created a space that sources viewpoints from people who look and think differently.
We are committed to diversity and building an equitable and inclusive environment for people of all backgrounds and experiences, and we're taking steps to meet that commitment.
We especially encourage members of traditionally underrepresented communities to apply, including women, people of color, LGBTQ+ people, veterans, and people with disabilities.