Head of Customer Operations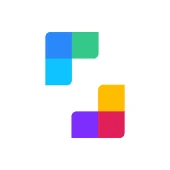 Snappr
Customer Service, Sales & Business Development, Operations
San Francisco, CA, USA
Posted on Friday, July 21, 2023
Note - This is a lighthearted reflection of what you'd get yourself into with this role. Some may call it a job description.
At Snappr, we're changing the world by making amazing visual content accessible to everyone. We tackle crazy challenges so that content creators, consumers and businesses can connect in more than 200 cities around the world to create and access beautiful visual content. If you like building beautiful things that people love and solving hairy problems that others are afraid to touch, come join our rocket-ship.
About the role:
Our Ops team is the heart and soul of Snappr. Our Ops Managers are like NFL quarterbacks coordinating plays, soccer midfielders dictating possession, and orchestra conductors maintaining harmony. As the Head of Customer Ops, you'll be the captain of an elite team focused on Consumer Experience, Enterprise Onboarding, and Enterprise Growth. This data-driven role calls for a rare combination of leadership skills, analytical thinking, operational prowess, user empathy, and interpersonal ability to lead our highest impact initiatives.
As you run the show, you'll be working with global cross-functional counterparts to drive innovation, scale our most impactful processes and initiatives, and incubate new experiments to improve the experience of our most valuable customers.
Warning: This role isn't for the faint of heart. Most people would be intimidated by a challenging opportunity like this. We won't hold it against you if you don't apply. But if you're crazy enough to want to join the ride, then what on earth are you waiting for?
What you'll do:
lead the Support Ops, Enterprise Logistics, Sales Ops, and Customer Central Ops teams, and enable our consumers and enterprise clients to access on-demand visual content worldwide
identify, incubate and lead cross-functional special projects to drive global marketplace growth and solve our most complex challenges
work closely with the product team to launch and operationalize new products for Consumers and Enterprises from scratch
work with our marketing and sales teams to drive customer growth and retention
utilize data to understand customer behavior and incubate new initiatives to improve their experience
develop & optimize processes by breaking projects into actionable steps with aggressive timelines for completion
build, track, and communicate detailed metrics dashboards to make data driven decisions at scale
hustle - take ownership of Snappr's growth and do whatever it takes to get the job done
You'll thrive in this role if you:
have 5+ years of experience managing operations at high-growth marketplaces
are a wizard with spreadsheets and SQL
have high energy and can dial up the intensity on-demand
laugh more than you frown
appreciate the finer things in life (we are a photography company)
communicate with deadly precision
eat growth for breakfast (we love to eat)
enjoy putting out fires
have obsessive attention to detail
hustle like a car salesperson
project-manage like a wedding planner
get bored easily
can run through brick walls (we don't like blockers)
are looking for a 9 to 5 job
can read sarcasm
Job benefits:
generous equity package (duh!)
lots of workplace banter (you need to be able to dish out some)
front row seat on a rocket-ship (not for people with motion sickness)
global, elite team of passionate and fun individuals (i.e. we're nerds)
hyper-growth (fancy tech speak for "chaos")
work directly with the founding team to aggressively scale (watch out for those guys)
flexible work-from-anywhere policy (we'll judge you by where you're taking your Friday calls from)
About the team:
Snappr is the largest on-demand marketplace for professional photography and visual content in the world. We are a global team of driven, entrepreneurial individuals who are redefining visual content creation everywhere.