Customer Experience Associate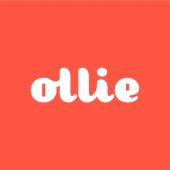 Ollie
Customer Service
Nashville, TN, USA
Posted on Wednesday, November 1, 2023
Ollie was born with the mission of improving the lives of pets and pet parents nationwide. We make human-grade pet food, tailored for each dog's nutritional needs, and deliver directly to our customers' doors. Through Ollie's carefully crafted meals and health services for members, dogs can truly live their healthiest, happiest lives.
As a member of our growing team, you'll take part in a company culture that cares deeply about its work and its team members.
Come join the Ollie Canine Care team!
Ollie is driven to make pets' lives healthier by making freshly-cooked, human-grade food for dogs that's delivered right to our customers' doorsteps. And our customers want the very best for their dogs. Together, we're hoping to embark (no pun intended) on some very long healthy journeys for our dogs powered by good fresh food.
That's where you come in…
We're looking for new members to join our Canine Care team, a small-knit pack that serves Ollie's best pups and their parents to our high-quality standards. We make sure that, from box to bowl, all our dogs (and our customers) are having the best experience possible.
This role will report to the Customer Experience Shift Manager. While we're currently hiring for fully remote positions, we will expect to co-locate this team in Nashville when the time is appropriate, and are seeking candidates in or local to Nashville.
Responsibilities:
Represent the Ollie brand voice to our current and prospective customers
Deliver a memorable customer experience that helps to build long-term relationships with our pups and their pet parents
Manage customer relationships across multiple channels, including emails, phones, our order management system, and more!
Accurately track and monitor customer feedback and interactions
Help drive initiatives to accomplish our CX Vision of creating a world-class genuinely kind customer experience.
Develop and lead projects and initiatives that improve the Ollie experience in Canine Care and beyond!
About You:
Put pets first. You love dogs and approach every dog with the same empathy and understanding as if it were your own.
Value patience. You leverage your knowledge and communication skills (written and oral) to provide the best answers to our pup parents' many questions.
Improvisation. You like finding new ways to tackle challenges, and nothing catches you off guard. You prefer guardrails to rules.
Problem solver. Cutting through to the core of a problem and figuring out how to fix it energizes you.
Fun. You don't mind occasional sloppy dog kisses and love sharing memes.
Other Experience:
Bachelor's Degree from an accredited four-year college or university.
Previous experience in customer-centric roles (retail, food service, etc.)
Experience with pets or health-foods preferred
Experience with Gladly or a similar platform a plus
Interest in working in a pet-friendly, fast-moving environment
Benefits
Competitive hourly salary and a stake in the company
Sponsored 401k program with employer match up to 4%
Comprehensive health coverage including medical, dental and vision
Paid parental leave
1-week paw-ternity leave for new dog parents
Ollie subscription for one dog
Inspiring pack members!
If you'd like to stand out, tell us in your cover letter why you're interested in joining Ollie and how your skills match the responsibilities detailed in this posting.
Ollie embraces diversity and equal opportunity. We're committed to building a team that represents a variety of backgrounds, perspectives, and skills. Ollie is an equal opportunity employer and does not discriminate on the basis of race, national origin, gender, gender identity, sexual orientation, protected veteran status, disability, age, or other legally protected status. For individuals with disabilities who would like to request an accommodation, please include that in your application.