Project engineer - Manufacturing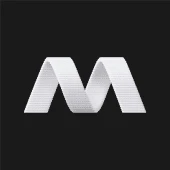 Mighty Buildings
Monterrey, Nuevo Leon, Mexico
Posted on Thursday, September 28, 2023
Mighty Buildings is a construction technology company with offices in Oakland, and Monterrey.

We are disrupting the construction industry by creating beautiful, sustainable, and high-quality homes using 3D printing, advanced materials, and robotics automation.

We've raised Series B funding and are backed by top investors like Khosla Ventures, Zeno Ventures, and Y-Combinator.
What We're Looking for
As a Manufacturing Project Engineer at Mighty Buildings, you will be the bridge between our production technology & process and project management. You will leverage your technical engineering skills to help external and internal teams understand how different manufacturing equipment and production processes impact each other and identify strategies to improve production metrics through technological capability and due to the project management approach.
In this role, you will work closely with the manufacturing operations team (supply chain, maintenance, shop floor operators, engineering teams) and external parties, including subcontractors, and local authorities, to collect requirements, identify budget constraints, project schedule, and maintain project track.
Responsibilities
Develop projects for the retrofitting and modernization of the production line in accordance with specified efficiency parameters (OEE) using lean manufacturing approaches.
Develop projects for the automation of production areas or specific processes based on identified inefficiencies in existing processes, considering the expected financial performance metrics of the factory.
Plan the implementation of engineering projects based on predefined efficiency metrics, budgets, and expected project timelines.
Conduct validation of engineering projects to ensure compliance with environmental, healthcare, and safety standards(EHS), industrial standards, and industry standards such as NFPA and OSHA.
Coordinate work with contractors, internal and external engineering teams, plant maintenance teams, and operational management teams to achieve the best results in projects related to equipment installation, commissioning, as well as upgrades to auxiliary structures and components of the production line.
Validate solutions through Design for Manufacturing and Assembly (DFM/DFA) analysis.
Collaborate with the local authorities to achieve the project quality result.
Develop and maintain project documentation and standard project procedures.
Motivate and lead project teams to achieve project goals.
Ensure project deliverables meet quality standards and expectations.
What's Required
Bachelor's Degree or higher in Mechatronic or Manufacturing Engineering (or similar technical engineering discipline), or evidence of equivalent exceptional experience.
•3+ years working in a manufacturing environment, in a mix of engineering and project management roles.
Well-versed in relevant software (e.g. CAD, MS Office, MS project).
Strong analytical, problem-solving, and decision-making skills.
Leadership skills.
Ability to work cross-functionally and manage large teams across disciplines ranging from controls, process engineering, equipment engineering, and quality.
Proven ability to operate under pressure while managing multiple priorities simultaneouslyAbility to work under pressure and manage multiple projects simultaneously.
Strong communication, leadership, and interpersonal skills.
Strong knowledge of Lean Manufacturing, Six Sigma, and other process improvement methodologies.
Experience in budget management and cost control.
Fluent English.