Amazon PPC Specialist / Account Manager US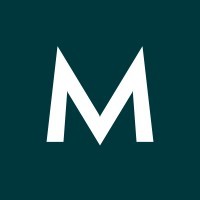 Mayan
Sales & Business Development
Remote
Posted on Thursday, February 23, 2023
Who We Are
Mayan is a technology and data company that develops growth automation software for Amazon sellers. We currently offer advertising optimization, which manages the performance of our customers' ad campaigns to deliver higher sales and profits.
We are a venture-backed and Y Combinator W21 startup that is delivering significant results for our customers across the growing e-commerce space. We are looking to expand the team! For more information about Mayan, please visit www.mayan.co.
Our Culture
We value data-driven processes through innovation, collaboration, and a passion for getting things done. For our hires, we aim to cultivate the best + diverse employees as we continue to foster a culture of open communication and transparency. We are redefining what it means to be a remote company with team members living and working across the globe, from the US, Mexico, Spain, Vietnam, India, and more. We embrace world-views, diversity in background, diversity in make-up, and diversity in thought.
We are driven and hard-working but also committed to having fun along the way with weekly virtual happy hours, semi-annual off-sites, and unlimited paid time off. We embrace life-work balance. We know you have a life outside of Mayan and we want to help you nurture that too. We understand that helping you stay happy and healthy are key ingredients to enable you to deliver your best work.
The Team
At Mayan, we build innovative tech products that create significant competitive advantages for our customers. Transparency, quality, urgency, and intellectual honesty are central tenets of our work ethics while embracing experimentation and collaboration to produce results that customers love. The core MIT founding team brings experience across e-commerce, tech infrastructure, marketing, finance and deep expertise in the Amazon seller ecosystem. Our founder brings experience of being an early team member at the fastest U.S. startup on record to reach "unicorn" status - also operating within the Amazon ecosystem.
The Role
Mayan brings a data-driven approach to the Amazon ecosystem.
The Account Manager is an integral part of our digital advertising team, working with our founding team closely on client strategies, execution, data analysis, and reporting. While our focus will be on the Amazon ads, having experience across multiple platforms is key as we offer a full suite of advertising solutions for our customers. The right candidate must be able to work both independently and collaboratively with the team, as well as be willing to step up in helping push forward the development of our product. The Account Manager works with customers and provides data-driven support, delivering results to help our customers' revenues grow.
Key Areas of Responsibility:
Actively manage, strategize for, and grow customer accounts
Analyze new opportunities, help develop strategy, and execute campaigns across digital advertising channels
Track campaign performance against key performance indicators, including but not limited to: ROAS, conversion rate, clicks, CTR
Work alongside our data science team to build additional automations into our product suite
Present digital media analytics reports to clients and the team
Tell a concise data story to drive actionable media decisions
Make recommendations for new techniques, metrics, and strategies to improve targeting and results in the future
Help to lead in our approach to cross-platform budget allocation, and interpreting data from all paid channels
Work with campaign managers to optimize campaigns and budgets through disciplined analysis for the best possible ROAS and sales growth
Qualifications
Must Haves
BS degree in an advertising, marketing, digital media, or a quantitative discipline: statistics, finance, economics, etc.
3+ years of experience managing accounts or working within a Customer Success team
Must be a self-starter, able to work independently and in a team environment
Must be proficient in Excel and other Microsoft Office and Google Suite applications
Ability to work in a fast-paced environment, multi-task, and prioritize accordingly with a flawless client-centric focus
Experience interpreting, analyzing, and reporting on data trends, and making strategic and creative recommendations based on findings
Experience presenting analytics reports in a clear, effective, and dynamic manner to clients and agency account managers
English skills (ability to effectively communicate via written and spoken English)
Nice to Haves
Experience with data visualization software is a big plus (Looker or Tableau)
Coding experience is a big plus (SQL, Python, etc)
Familiarity with inventory or supply chain is a plus
Excellent communication skills, with the ability to synthesize, compile compelling narratives, simplify and explain complex problems to different types of audience, including customers, customer success and executives
Experience influencing strategy through data-driven analysis and presentations
Certifications (Google, Facebook, Amazon) are a plus
Benefits
Competitive pay

Unlimited paid time off (PTO)

Fully remote - work from anywhere you're comfortable

Stipend for laptop & home office set up

Semiannual company-wide offsite trips

401(k) investing plan with employer match

Health benefits

Paid maternity/paternity leave