Full Stack Software Engineer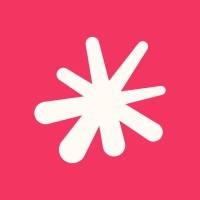 Mainstay
Software Engineering
Remote
Posted on Saturday, September 16, 2023
Who We Are
Do you have questions? Our users have millions, so it's imperative that our systems are stable, robust, and scalable. As a Senior Software Engineer at Mainstay, you will help implement features that help our partners and end users.
At Mainstay, we believe one conversation can spark a brighter future. Our Engagement Platform makes it easy for colleges and businesses to start and measure conversations that drive action at scale. From our rigorous research methods to our Behavioral Intelligence framework — everything we do is designed to help people take the next step toward achieving their goals.
This is your chance to drive impact at Mainstay and for our users by building and enhancing the systems that power our product. We'll provide the environment for you to master your skills and find both personal and professional growth. We are invested in promoting from within and providing the support and mentorship aimed at your long term success.
The engineering team is a group of talented full stack developers, data engineers, data analysts, and AI experts. Engineers collaborate closely with their counterparts in the product and design team and external stakeholders to build new functionality and enhance existing products to delight our partners and end users. The team is excited to continue tackling new challenges and leverage cutting edge technologies to solve impactful problems.
What You'll Do
Rapidly prototype, develop, and ship server-side and user-facing code every single day

Work in full stack React (written in Typescript) frontend and Python(Django Rest Framework) backend

Write high-quality, maintainable code and corresponding tests

Work with SRE's to ensure that code is stable once deployed

Collaborate with Engineering, Product, and Design team members through product discovery, implementation, and testing
What You'll Have
8+ years of experience as a software engineer and/or senior software engineer in an Agile environment

Acquired proficient knowledge of computer science fundamentals

Flexibility and team player mentality

Strong communication skills with an ability to collaborate cross-functionally
Mainstay is committed to creating a company where all employees regardless of background can show up and feel they belong. This is an ongoing journey, and we welcome questions on where we're at during your interview process. We are proud to be an equal opportunity employer. All qualified applicants will receive consideration for employment without regard to race, color, religion, gender, gender identity or expression, sexual orientation, national origin, genetics, disability, age, veteran status, or fitness level.
The minimum pay for this role is between $130,000 and $137,000 depending on the level you're hired at. Actual compensation packages are based on a wide array of factors unique to each candidate including but not limited to demonstrated skill set, years & depth of experience, and some role dependent factors that can include certifications and software expertise. We also hope you'll consider and be open to what else we provide outside of our base compensation. This includes our benefits, perks, equity, and other aspects of our overall employer brand including our culture which is built on our mission, vision and values. We welcome direct conversations with each candidate about compensation in all our initial calls.