Shift Lead, Licensed Cosmetologist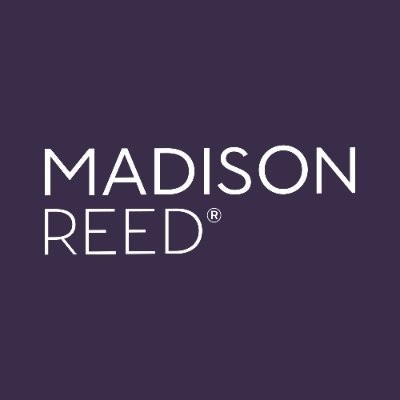 Madison Reed
Coconut Creek, FL, USA
Posted on Tuesday, October 31, 2023
Shift Lead, Hair Color Bar
Madison Reed's Hair Color Bar Shift Leads are responsible for ensuring the client experience is seamless from arrival to departure. This role is important to our team members' performance and clients' Hair Color Bar experience by recognizing the unique and diverse needs of each client. The Shift Lead is the expert on Madison Reed, including consultations, color services, hair care products, unlimited roots membership program and subscriptions while providing services to Hair Color Bar clients and leading the team.
What you'll do:
Actively works in the Hair Color Bar providing all color services, including but not limited to; all over color, roots treatment, roots and gloss treatment, highlights, toning glaze treatment, and blowout services

Performs additional services as needed, such as, consultations, shampoo and blowout services, and as well as retail product recommendations

Engages with clients to deliver a distinct and delightful client experience, mapped to their diverse needs, resulting in future client engagement with the Hair Color Bar

Leads the team, at times without the Manager, by managing and guiding the team, valuing their ideas and insights to expand the positive experience for the client

Coaches and develops team members to ensure the highest level of team culture, client satisfaction, and Hair Color Bar performance through aligning individuals' unique talents and abilities with the most relevant responsibilities

Supports as needed front-end operations while adhering to all company standard operating procedures, including but not limited to buy online pick up in store (BOPIS) and assisting clients with their retail orders

Generates incremental revenue for the Hair Color Bar by building the service order through additional services, sales of unlimited roots memberships, subscriptions, hair care, and home hair care products and accessories

Utilizes all Madison Reed systems to efficiently manage the business and drive retail and service sales, including service capacity, digital waitlist and buy online pick up in store (BOPIS)

Exhibits sales and service behaviors in all interactions and communication with clients

Regularly meets and exceeds daily, weekly, and monthly sales goals

Demonstrates a positive and cooperative approach towards teammates

Ability to work evenings, weekends and holidays as needed
Who you are:
Based on state requirements, Cosmetology/Hairdressing license required hours completed to perform hair color services
1+ years of operational management experience, with 2+ years of experience working in a service-oriented business
Outstanding communication, problem solving & troubleshooting skills

Ability to multitask in a fast-paced environment

Exceptional organizational skills with high attention to detail

Computer skills and POS (Point of Sale) system experience are desired
By applying for this job, I agree to receive text (SMS) messages, including via autodialer, related to my application and, if I am hired, to my employment and Madison Reed business. Message and data rates may apply. Text "STOP" at any time to cancel.
Physical Demands:
While performing the duties of this position, team members will regularly stand/walk for 4 consecutive hours or more at a time; regularly bend and twist at the waist, manipulate fingers and hands, bend wrists and arms, reach with hands and arms, speak, see, hear, and lift/move up to 3 pounds. May on occasion sit, kneel, stoop, crouch, and lift/push/pull up to 20 pounds.
Big on Benefits
The Perks? Glad you asked...
Comprehensive Medical, Dental, and Vision Benefits

Generous Paid Time Off program

Company Paid Short and Long Term Disability and Life Insurance

100% Company Paid Mental Health Benefits through Talkspace

HSA Employer Contributions and FSA Options

401k Participation

Learning and Education Programs

Madison Reed Gratis + Discounts on Hair Color Bar Services and Products

Company Sponsored Events + Surprise and Delights

But wait, there's more…
We are Madison Reed.
We're disrupting a $50 billion industry.
Since 2013, we've offered our clients the option to truly own their beauty with a revolutionary choice—your place or ours? Home or Hair Color Bar? Our professional hair color is truly omnichannel, with the option to order or subscribe through our website, pick up in-store at our Hair Color Bars, or make an appointment at one of our Hair Color Bar locations. At our Hair Color Bars, clients can choose from a variety of color services from licensed cosmetologists—permanent hair color, roots only, hair gloss, highlights, blowout services and more. With our men's line launched in 2020, we're shaking up the $50 billion hair care industry with products that continue to raise the bar for doing hair at home.
We live our values.
Here at our San Francisco headquarters and in every Hair Color Bar, we truly live our values—Love, Joy, Courage, Responsibility, and Trust. Our values inform everything we do, from how we treat our clients to how we treat every member of our fast-growing team. Our founder & CEO, Amy Errett, has fostered a one-of-a-kind culture based on transparency, accountability, and fun; where diversity and inclusion are of utmost importance and every team member feels supported to succeed.
We are hair color that breaks the rules.
Our commitment to the ultimate client experience, paired with our dedication to product innovation and the latest beauty technology, has attracted a devoted, consistently-growing base of fans, converts, and color evangelists. We love what we do—and it shows.
Join us in our mission to live life colorfully and make personal care more personal.
ALERT: We are aware of a scam whereby imposters are posing as employees from Madison Reed. Beware of anyone requesting financial or personal information.
At Madison Reed, we take pride in creating a best-in-class candidate experience. During the recruitment process, no recruiter or employee will request financial or personal information (Social Security Number, credit card, driver's license, or bank information, etc.) from you via text or email. If you are suspicious of a job posting or job-related email mentioning Madison Reed, let us know by contacting us at hiring@madison-reed.com
Information for Recruiters: Madison Reed only accepts resumes directly from candidates. Madison Reed does not accept unsolicited resumes from staffing vendors, including recruitment agencies and/or search firms, and does not pay fees to any such vendors for any unsolicited resumes.
Madison Reed is proud to be an Equal Opportunity Employer. We do not discriminate on the basis of race, color, ancestry, national origin, religion or religious creed, mental or physical disability, medical condition, genetic information, sex (including pregnancy, childbirth and related medical conditions), sexual orientation, gender identity, gender expression, age, marital status, military or veteran status, citizenship, or other characteristics protected by state or federal law or local ordinance. Madison Reed has a zero tolerance for discrimination, racism, xenophobia or misogyny in any form in our workplace. We strive to create a workplace where everyone feels empowered to bring their full, authentic selves to work every day.
Pursuant to the San Francisco, Los Angeles, and New York City Fair Chance Ordinance, we will consider for employment qualified applicants with arrest and conviction records.