Assistant Colorist, Licensed Cosmetologist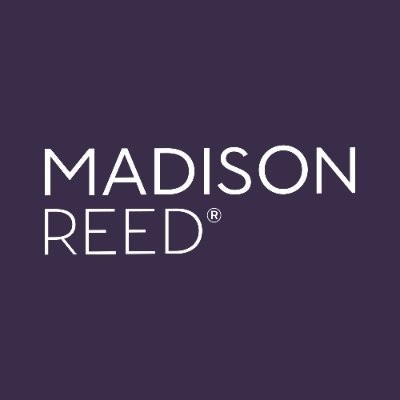 Madison Reed
Coconut Creek, FL, USA
Posted on Wednesday, October 25, 2023
Assistant Colorist, Hair Color Bar
As the Madison Reed Hair Color Bar Assistant Colorist, you will be part of providing a seamless client experience from arrival to departure. The Assistant Colorist is the expert on Madison Reed consultations, hair care products, blowout services, unlimited roots membership program and subscriptions while providing services to Hair Color Bar clients.
What you'll do:
Assist in finishing services not limited to shampooing/conditioning services, styling (blow out) and add-on product application per client request.
Provide a top tier customer experience aligned with our values of Love, Joy, Trust Courage and Responsibility. Foster a positive and cooperative approach towards teammates, valuing their ideas and insights to expand the positive experience for clients.
Demonstrate the drive to learn and grow your career within Madison Reed through apprenticing with leadership and Colorists in HCB.
Increasing your earning potential and HCB revenue targets by assisting team members in building the service order through additional services, sales of unlimited roots memberships, subscriptions, home hair care and more!
Work a variety of shifts to support business initiatives, working various shifts such as evenings, weekends and holidays as needed.
Who you are:
Based on state requirements, a Cosmetology/Hairdressing license is required with 1+ year of experience within a salon environment.
Possess a high attention to detail, while demonstrating outstanding organization, communication, problem solving & troubleshooting skills with the ability to multitask in a fast paced environment.
Tech savvy mindset and comfortability operating POS (Point of Sale) systems experience is highly desired.
Physical Demands: While performing the duties of this position, team members will regularly stand/walk for 4 consecutive hours or more at a time; regularly bend and twist at the waist, manipulate fingers and hands, bend wrists and arms, reach with hands and arms, speak, see, hear, and lift/move up to 3 pounds. May on occasion sit, kneel, stoop, crouch, and lift/push/pull up to 20 pounds.
We are Madison Reed.
We're disrupting a $50 billion industry.
Since 2013, we've offered our clients the option to truly own their beauty with a revolutionary choice—your place or ours? Home or Hair Color Bar? Our professional hair color is truly omnichannel, with the option to order or subscribe through our website, pick up in-store at our Hair Color Bars, or make an appointment at one of our Hair Color Bar locations. At our Hair Color Bars, clients can choose from a variety of color services from licensed cosmetologists—permanent hair color, roots only, hair gloss, highlights, blowout services and more. With our men's line launched in 2020, we're shaking up the $50 billion hair care industry with products that continue to raise the bar for doing hair at home.
We live our values.
Here at our San Francisco headquarters and in every Hair Color Bar, we truly live our values—Love, Joy, Courage, Responsibility, and Trust. Our values inform everything we do, from how we treat our clients to how we treat every member of our fast-growing team. Our founder & CEO, Amy Errett, has fostered a one-of-a-kind culture based on transparency, accountability, and fun; where diversity and inclusion are of utmost importance and every team member feels supported to succeed.
We are hair color that breaks the rules.
Our commitment to the ultimate client experience, paired with our dedication to product innovation and the latest beauty technology, has attracted a devoted, consistently-growing base of fans, converts, and color evangelists. We love what we do—and it shows.
Join us in our mission to live life colorfully and make personal care more personal.
ALERT: We are aware of a scam whereby imposters are posing as employees from Madison Reed. Beware of anyone requesting financial or personal information.
At Madison Reed, we take pride in creating a best-in-class candidate experience. During the recruitment process, no recruiter or employee will request financial or personal information (Social Security Number, credit card, driver's license, or bank information, etc.) from you via text or email. If you are suspicious of a job posting or job-related email mentioning Madison Reed, let us know by contacting us at hiring@madison-reed.com
Information for Recruiters: Madison Reed only accepts resumes directly from candidates. Madison Reed does not accept unsolicited resumes from staffing vendors, including recruitment agencies and/or search firms, and does not pay fees to any such vendors for any unsolicited resumes.
Madison Reed is proud to be an Equal Opportunity Employer. We do not discriminate on the basis of race, color, ancestry, national origin, religion or religious creed, mental or physical disability, medical condition, genetic information, sex (including pregnancy, childbirth and related medical conditions), sexual orientation, gender identity, gender expression, age, marital status, military or veteran status, citizenship, or other characteristics protected by state or federal law or local ordinance. Madison Reed has a zero tolerance for discrimination, racism, xenophobia or misogyny in any form in our workplace. We strive to create a workplace where everyone feels empowered to bring their full, authentic selves to work every day.
Pursuant to the San Francisco, Los Angeles, and New York City Fair Chance Ordinance, we will consider for employment qualified applicants with arrest and conviction records.