Colorist, Licensed Cosmetologist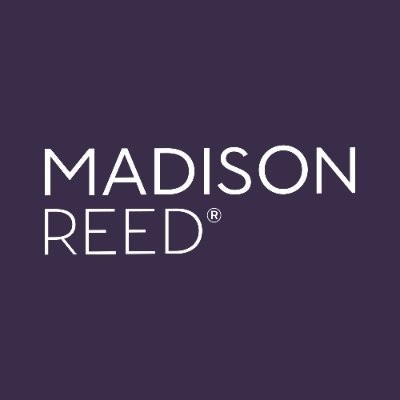 Madison Reed
New York, NY, USA
Posted on Thursday, October 19, 2023
Colorist (Part Time)
Are you obsessed with making people feel beautiful and confident? SO ARE WE!
You think best when you have a color brush in hand. You are a can't stop, won't stop daymaker! You are committed to making each client count with personalized hair color and creativity.
Who you are:
Passionate about color and making your clients day.

A natural problem solver, always looking for creative and effective solutions.

You understand how important and unique your work is for each client.

You are eager to learn and grow your knowledge with hair color.

You appreciate natural ingredients and a brand that you can be excited about.

Making people feel beautiful is important to you, and part of your creative process.

You're looking for growth and opportunity with a company that values Love, Trust, Responsibility, Courage, and Joy.

Availability to work Saturdays, Sundays and Holidays as needed.
What you will need:
Active cosmetology license - Must be licensed in the state in which you are applying

1+ year working in beauty service/salon/spa experience, sales experience highly desired.

Experience and passion for hair color.

Computer Skills and POS (Point of Sale) experience.

Ability to multitask in a fast pace environment.
Physical Demands:
While performing the duties of this position, the employee will regularly stand/walk for 4 consecutive hours or more at a time; regularly bend and twist at the waist, manipulate fingers and hands, bend wrists and arms, reach with hands and arms, speak, see, hear, and lift/move up to 3 pounds. May on occasion sit, kneel, stoop, crouch, and lift/push/pull up to 20 pounds.
We are Madison Reed.
We're disrupting a $50 billion industry.
Since 2013, we've offered our clients the option to truly own their beauty with a revolutionary choice—your place or ours? Home or Color Bar? Our professional hair color is truly omnichannel, with the option to order or subscribe through our website, pick up in-store at our Color Bars, or make an appointment at one of our Color Bar locations (over 20 & growing). At our Color Bars, clients can choose from a variety of color services from licensed cosmetologists—permanent hair color, roots only, hair gloss, highlights and more. With our men's line launched in 2020, we're shaking up the $50 billion hair care industry with products that continue to raise the bar for doing hair at home.
We live our values.
Here at our San Francisco headquarters and in every Color Bar, we truly live our values—Love, Joy, Courage, Responsibility, and Trust. Our values inform everything we do, from how we treat our clients to how we treat every member of our fast-growing team. Our founder & CEO, Amy Errett, has fostered a one-of-a-kind culture based on transparency, accountability, and fun; where diversity and inclusion are of utmost importance and every team member feels supported to succeed.
We are hair color that breaks the rules.
Our commitment to the ultimate client experience, paired with our dedication to product innovation and the latest beauty technology, has attracted a devoted, consistently-growing base of fans, converts, and color evangelists. We love what we do—and it shows.
Join us in our mission to live life colorfully and make personal care more personal.
Information for Recruiters: Madison Reed only accepts resumes directly from candidates. Madison Reed does not accept unsolicited resumes from staffing vendors, including recruitment agencies and/or search firms, and does not pay fees to any such vendors for any unsolicited resumes.
Madison Reed. is an equal opportunity employer. We are committed to recruiting, training, compensating and promoting our employees regardless of race, color, religion, sex, disability, national origin, age, sexual orientation, gender or any other protected classes as required by applicable law that might make us unique or different. As a company, we are dedicated to reflecting the diversity, multiculturalism, and inclusion found in the communities we serve. Inclusion is at the heart of what we do, from the way we craft our job descriptions, to the values we espouse daily.