Industrial Designer (Contract)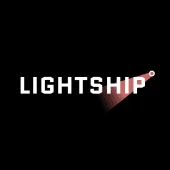 Lightship
Design
San Francisco, CA, USA
Posted on Saturday, June 3, 2023
Overview
Lightship is the first American all-electric recreational vehicle manufacturer currently developing an aerodynamic, battery-powered trailer for the electric age. As the macro transition to an all-electric transportation ecosystem accelerates, Lightship is bringing the increased convenience and superior performance that electrification offers to a pastime enjoyed by over 11 million American families.
Honoring Diverse Perspectives
Lightship is committed to hiring and developing top talent from diverse backgrounds. We believe representing and supporting diverse groups is key to the success of our team members, customers, shareholders and the achievement of our mission and vision. We operate in a collaborative environment with a flat organizational structure and expect a high degree of integrity, autonomy and creativity from all members of the team.
About the Role
Lightship is seeking a talented Industrial Designer to work alongside our team in creating the future of electric recreational vehicles. As an Industrial Designer, you will take part in directly shaping the physical experience of our brand to our customers. You will work closely with ID, CMF, and 3D on various needs - across the exterior and interior - in various capacities. You will also engage with engineering and other organizational teams to solve real design challenges. The nature of the product and program will fluctuate from quickly exploring design solutions to supporting/progressing/developing existing design directions.
Responsibilities
Work with the Lightship design team on a number of design opportunities across Interior, Exterior, and Accessories.
Create and communicate thoughtful design concepts and themes to the design team.
Refine existing design solutions under direction from the design team.
Interface with 3D modeler, engineering, and cross-functional teams to progress designs toward a production ready solution.
Drive one or multiple simultaneous projects.
Execute design deliverables (2D/3D/documentation) to the highest standards.
Deliver quality work with a positive and respectful manner in a fast paced environment.
Minimum Requirements
All experience levels are considered.
A portfolio that demonstrates strong aesthetic sensibilities and ability to think through design challenges.
Strong visual communication skills through hand sketches.
Proficiency in 2D tools of choice to explore and communicate design intent.
Proficiency in 3D tools of choice, although high fidelity A-surface delivery is not required.
Experience in working within all phases of the design process is preferred.
Understanding of a wide variety of manufacturing processes is preferred.
Self-driven, ability to be a team player, and work well under ambiguity and/or clear direction.
Ability to work in our San Francisco office 3 days/week is preferred.
Ability to commit 25-40hrs per week.
Bachelor's or Master's degree in Industrial Design
US citizen or qualified US work visa.
Employee Benefits & Philosophy - Applies to Full Time
- Healthcare, Dental, Vision (full time only)
- 401k
- Unlimited Paid Time Off
that we actually want you to use! 3-4 weeks is common at Lightship.
-12 weeks paid parental leave
- $2,000 per year towards an RV trip of your own, we call this a LightTrip (full time only)
Lightship offers all of its employees and their dependents full benefits including health, dental and vision insurance and covers 100% of the insurance premium. We are on a mission to create a more healthful all-electric experience for a pastime that millions of families enjoy and believe strongly that our team should not have to worry about quality healthcare for themselves or their loved ones along the way.
Onsite/Hybrid Work
Most roles at Lightship require onsite work from our offices Monday, Wednesday, and Thursday, though some roles may require all days in office. Speak to the hiring manager to learn more.