Staff Manufacturing Engineer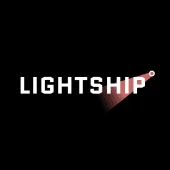 Lightship
Other Engineering
Boulder, CO, USA
Posted on Friday, May 19, 2023
Overview
Lightship is the first American all-electric recreational vehicle manufacturer currently developing an aerodynamic, battery-powered trailer for the electric age. As the macro transition to an all-electric transportation ecosystem accelerates, Lightship is bringing the increased convenience and superior performance that electrification offers to a pastime enjoyed by over 11 million American families.
Honoring Diverse Perspectives
Lightship is committed to hiring and developing top talent from diverse backgrounds. We believe representing and supporting diverse groups is key to the success of our team members, customers, shareholders and the achievement of our mission and vision. We operate in a collaborative environment with a flat organizational structure and expect a high degree of integrity, autonomy and creativity from all members of the team.
About the Role
Lightship RV is seeking a highly experienced and talented Staff Manufacturing Engineer to join our team. As a Staff Manufacturing Engineer, you will be responsible for leading the engineering development and in-house manufacturing of our cutting-edge hardware product. You will be tasked with creating manufacturing lines from the ground up and managing the bring up of production . This is a critical role in ensuring our product is manufactured at the highest quality level, while meeting cost, schedule, and performance requirements.
Responsibilities
Manage the design, procurement, installation, and ramp of an RV production line
Provide manufacturing and operations technical guidance for manufacturing-adjacent team members
Direct the development of manufacturing processes and equipment from concept through production implementation.
Partner with product mechanical design engineers on product design for manufacturability (DFM) and design for assembly (DFA) principles.
Manage the installation and commissioning of manufacturing lines in-house, including equipment selection, procurement, and qualification.
Develop station requirements - work content, buffering strategy, staffing, tooling, capex
Develop and execute testing plans to ensure manufacturing lines meet performance and quality requirements.
Create detailed Manufacturing Instructions to document new processes
Work closely with cross-functional teams, including engineering design, supply chain, and operations to ensure seamless product launch through production ramp.
Identify and drive continuous improvement opportunities to optimize product and manufacturing cost, quality, and manufacturability.
Complete process failure mode and analysis (PFMEA)
Ensure compliance with all safety, regulatory, and environmental requirements.
Required Qualifications
Bachelor's or Master's degree in Mechanical, Manufacturing, Industrial, or related field.
6+ years of experience in manufacturing engineering, with a proven track record of creating and implementing manufacturing lines from the ground up
Experience developing new manufacturing processes for manual stations including tooling for assembly, part handling, and ergonomics
Experience in hardware product development and manufacturing, with a focus on DFM and DFA
Experience as the lead manufacturing engineer on a highly diversified production line
Strong knowledge of lean manufacturing concepts, process control, and statistical process control (SPC).
Strong project management skills, with the ability to drive cross-functional teams and manage complex projects.
Experience with New Product Introduction - close collaboration or as a process driver
Excellent communication skills, both written and verbal, and the ability to present technical information to all levels of the organization.
Demonstrated experience developing line layouts in AutoCAD or equivalent
Experience with applying industrial manufacturing concepts such as line balancing and timing charts
Experienced user of CAD programs
Understanding of tolerance stack-up
Ideal Qualifications
Experience in the RV or automotive industry
Experience working closely with facilities on utilities installation
Experience with adhesives and adhesive dispense equipment
Comfortable in CATIA V6
Experience with MES and database system architecture and tracking
Employee Benefits & Philosophy
- Healthcare, Dental, Vision (full time only)
- 401k
- Unlimited Paid Time Off
that we actually want you to use! 3-4 weeks is common at Lightship.
-12 weeks paid parental leave
- $2,000 per year towards an RV trip of your own, we call this a LightTrip (full time only)
Lightship offers all of its employees and their dependents full benefits including health, dental and vision insurance and covers 100% of the insurance premium. We are on a mission to create a more healthful all-electric experience for a pastime that millions of families enjoy and believe strongly that our team should not have to worry about quality healthcare for themselves or their loved ones along the way.