Senior Brand Designer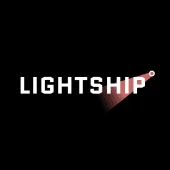 Lightship
Design
San Francisco, CA, USA
Posted on Friday, May 19, 2023
Overview
Lightship is the first American all-electric recreational vehicle manufacturer currently developing an aerodynamic, battery-powered trailer for the electric age. As the macro transition to an all-electric transportation ecosystem accelerates, Lightship is bringing the increased convenience and superior performance that electrification offers to a pastime enjoyed by over 11 million American families.
Honoring Diverse Perspectives
Lightship is committed to hiring and developing top talent from diverse backgrounds. We believe representing and supporting diverse groups is key to the success of our team members, customers, shareholders and the achievement of our mission and vision. We operate in a collaborative environment with a flat organizational structure and expect a high degree of integrity, autonomy and creativity from all members of the team.
About the Role
Lightship is looking for a versatile creator to be the first member or our brand design team – leveraging graphic design, animation, photography and video to translate ideas and concepts into engaging, clear, and impactful visual experiences. This role will craft and deliver design solutions from the website, to video, social media, and more. The successful candidate will have experience working with creative and marketing teams, be able to work at a high level across multiple projects simultaneously, and be incredibly attentive to design detail. A strong portfolio demonstrating design excellence is a requirement. This is a great opportunity to be an integral voice in bringing the Lightship brand to life. This role reports to the Head of Creative. Positioned within Brand, you will have the opportunity to be a prolific design team member with ownership of the Lightship visual brand—always ensuring a high level of taste, creating meaningful customer experiences by refining a visual language that is clear, scalable, flexible, and anchored in brand messaging, values and strategy.
Responsibilities
Maintain the Lightship visual brand across marketing and community channels. Push the Lightship brand forward with the successful conception and execution of digital campaigns that engage audiences and support brand awareness, acquisition, and retention.
Lead design projects from start to finish, crafting bold and compelling creative solutions through brainstorming, concept development, and pixel-perfect delivery.
Unlock the storytelling potential of the Lightship brand message through graphic design, animation, video, and photography.
Be a brand evangelist by strengthening the Lightship visual toolkit, ensuring cohesive and consistent application across internal and external departments and teams.
Suggest and refine processes and tactics, implementing best practices for design development and go-live execution.
Collaborate with our marketing and social media team, web developers, and agency partners to ensure cohesive brand experiences across touchpoints, including guiding creative decision making through feedback and art direction.
Manage and establish best practices for brand assets.
Qualifications
6+ years working as a designer.
Bachelor's degree in related field or commensurate experience.
The ability to work independently across multiple projects simultaneously.
Online portfolio that showcases project work, clearly outlining your role and contribution within each project.
Portfolio evidence creating motion graphics and animations.
Experience maintaining brand across channels and campaigns.
Fluency with design, video, and animation software (full Adobe Suite including After Effects, and Figma), Google Slides, and Powerpoint, etc
A passion for meaningful design solutions, and high proficiency in the formal principles and elements of design, including typography, layout, balance, hierarchy, proportion, color, emphasis and unity.
Experience with digital and interactive design with a finger on the pulse of what's new in digital design.
Conceptual thinker with the ability to visually communicate complex themes and ideas in a clear and intentional way.
Strong written and visual communication skills.
Detail oriented, with scrupulous and intelligent file management while collaborating with other team members, including non-designers.
Employee Benefits & Philosophy - Applies to Full Time
- Healthcare, Dental, Vision (full time only)
- 401k
- Unlimited Paid Time Off
that we actually want you to use! 3-4 weeks is common at Lightship.
-12 weeks paid parental leave
- $2,000 per year towards an RV trip of your own, we call this a LightTrip (full time only)
Lightship offers all of its employees and their dependents full benefits including health, dental and vision insurance and covers 100% of the insurance premium. We are on a mission to create a more healthful all-electric experience for a pastime that millions of families enjoy and believe strongly that our team should not have to worry about quality healthcare for themselves or their loved ones along the way.
Onsite/Hybrid Work
Most roles at Lightship require onsite work from our offices Monday, Wednesday, and Thursday, though some roles may require all days in office. Speak to the hiring manager to learn more.