Mechanical Design Engineer - Vehicle Fluid Management Systems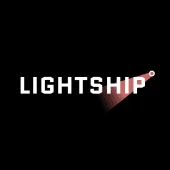 Lightship
Design
San Francisco, CA, USA
Posted on Friday, April 14, 2023
Overview
Lightship is the first American all-electric recreational vehicle manufacturer currently developing an aerodynamic, battery-powered trailer for the electric age. As the macro transition to an all-electric transportation ecosystem accelerates, Lightship is bringing the increased convenience and superior performance that electrification offers to a pastime enjoyed by over 11 million American families.
Honoring Diverse Perspectives
Lightship is committed to hiring and developing top talent from diverse backgrounds. We believe representing and supporting diverse groups is key to the success of our team members, customers, shareholders and the achievement of our mission and vision. We operate in a collaborative environment with a flat organizational structure and expect a high degree of integrity, autonomy and creativity from all members of the team.
Responsibilities
Develop and execute mechanical design for vehicle fluid storage and distribution systems from conception through prototyping and production, selecting manufacturing technologies well matched to program volumes and in line with vehicle cost and performance targets.
Develop and release design data and documentation to adequately specify subsystem content at RFQ, prototype and production release phases.
Support selection of suppliers and act as primary contact for vehicle fluid management system suppliers through the DFM, prototyping, and production readiness phases.
Plan and carry out component and subsystem level testing to validate designs and identify opportunities for design improvement throughout the phases.
Provide input into, and support the execution of system and vehicle level testing as needed.
Prior Experience & Professional Qualities
BS engineering or similar (MS preferred)
4+ years of relevant experience
Experience designing and engineering similar products, taking them from concept to production manufacturing, ideally in a lower volume environment.
Prior experience in design and development of RV fluid management systems would be ideal.
Experience with sustainable design and engineering practices preferred
You are curious, fundamentals-oriented, and you question founding assumptions
Collaborative mindset, dedication to excellence and thoroughness, clear communication style
Solid 3D CAD design skills using Catia 3DX
Employee Benefits & Philosophy - Applies to Full Time
- Healthcare, Dental, Vision (full time only)
- 401k
- Unlimited Paid Time Off
that we actually want you to use! 3-4 weeks is common at Lightship.
-12 weeks paid parental leave
- $2,000 per year towards an RV trip of your own, we call this a LightTrip (full time only)
Lightship offers all of its employees and their dependents full benefits including health, dental and vision insurance and covers 100% of the insurance premium. We are on a mission to create a more healthful all-electric experience for a pastime that millions of families enjoy and believe strongly that our team should not have to worry about quality healthcare for themselves or their loved ones along the way.
Onsite/Hybrid Work
Most roles at Lightship require onsite work from our offices Monday, Wednesday, and Thursday, though some roles may require all days in office. Speak to the hiring manager to learn more.