Clinic Director- Walnut Creek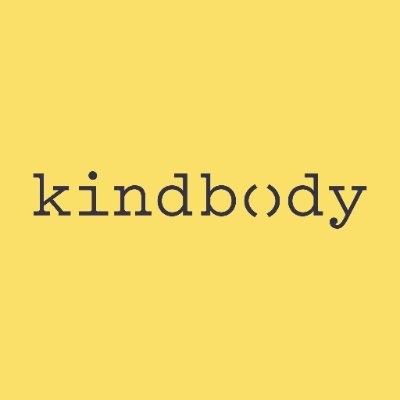 Kindbody
Walnut Creek, CA, USA
Posted on Saturday, November 18, 2023
About Kindbody
Kindbody is a leading fertility clinic network and global family-building benefits provider for employers offering the full-spectrum of reproductive care from preconception to postpartum through menopause. Kindbody is the trusted fertility benefits provider for 127 leading employers, covering more than 2.7 million lives. Many thousands more receive their fertility care directly from Kindbody throughout the country at signature clinics, mobile clinics, and partner clinics. As the fertility benefits provider, technology platform, and direct provider of care, Kindbody delivers a seamless, integrated experience with superior health outcomes at lower cost, making fertility care more affordable and accessible for all. Kindbody has raised $315 million in funding from leading investors.
Founded in 2018, CB Insights recognized Kindbody as one of the world's promising health companies. Kindbody was named to Inc.'s Best In Business list of most admired companies, Forbes Best Startup Employers, Fast Company's Brands that Matter, 2023 Linkedin Top 50 Startups list, and Fierce Healthcare named Kindbody to its Fierce 15 list of 2022, which recognizes the most promising healthcare companies in the industry world. Kindbody was named to the 2023 CNBC Disruptor 50 list for revolutionizing the way fertility care is delivered in the U.S.
About the Role
As an experienced Clinic Director, you will be working in a fast-paced, rapidly growing environment where you will be relied on for your expertise, professionalism, and collaboration. This role is a full-time position and is based out of our Walnut Creek Clinic located at 1700 N. Main, Walnut Creek, CA 94596
Responsibilities
Oversee practice and clinical team members comprised of practice coordinators, nurses, medical assistants, and sonographers to ensure they are meeting their day-to-day responsibilities

Provide regular feedback and reviews

Track KPIs and deliverables

Manage performance improvement plans

Coordinate team meetings and oversee takeaways

Serve as the liaison between team members and the physicians and lab team

Perform hiring procedures for all clinic staff

Oversee the onboarding program for the team members. The onboarding role involves but is not limited to, executing training materials, training in all SOPs, training on the process for the documentation, shadowing/coaching, and proficiency testing and sign-offs

Responsible for managing all internal staff escalations in collaboration with the Operations leadership and the People team

Work with Operations leadership to address all patient questions, complaints, and feedback within 24-48 hours by collaborating with the clinical, operations, and laboratory teams.

Work with the Operations leadership team and Finance team to ensure overhead and cost of goods and services are in line with budget and continue to push for budget improvement

Approve and ensure all purchase orders are in line with budget

Execute patient conversion lists for specific markets by holding regular meetings with appropriate clinic staff to ensure coordination is being handled and patients are moving into treatment timely

Update and maintain the Anticipated List for specific markets for accurate forecasting

Coordinate clinic staff schedules to ensure there is appropriate in-office support, cross-team collaboration, patient recovery support, and 24/7 customer support by team members

Manage the schedule of per-diem and temp employees, if applicable

Oversee time cards, PTO, and leave requests for the clinic for both direct and indirect reports

Manage procedural scheduling for all OR cases and ensure the appropriate teams, including the external anesthesia team, are aware of and available for cases.

Oversee procedural scheduling for all procedures (hysteroscopies, egg retrievals, embryo transfers, and IUIs)

Scrub clinic schedule daily to ensure appropriate access is available and patients are scheduled correctly

Coordinate provider cross-regional coverage in collaboration with local leadership

Troubleshoot scheduling issues and make changes to the patient portal & provider templates as needed

Address customer billing & insurance questions including, but not limited to accepting payments, refunds processing, and insurance claims submissions in collaboration with the RCM/Finance teams

Ensure all copays, patient responsibilities, and self-pay or outstanding balances are collected at the time of check-in

Maintain the highest degree of ethics when handling patient payments and bill processing

Report KPIs weekly in an effort to forecast company revenue accurately

Assist with business improvement and marketing efforts

Manage clinic P&L in alignment with company goals and objectives

Monitor clinic activities for compliance with health industry regulations

Oversee facilities and maintenance issues

Manage annual retraining of SOPs as necessary

Responsible for the management and tracking of provider's licensing, credentialing, and hospital privilege applications and renewals

Manage all RN BLS renewals

Establishes a compassionate environment by providing emotional and psychological support to patients and patient's families
Works independently to assure the program goals are achieved
Support and promote excellence in customer service
Provide feedback to HQ on process improvement and job specifications to help gain efficiencies in your day to day
Who You Are
3+ years of managerial experience

Bachelor's of Science or clinical background is a plus

Strong change management skills

Experienced in EMR and G-Suite

Able to start intravenous access (IVs)

Experience in and a passion for women's health, and fertility is a plus

Strong communication skills & a team player

Detail oriented

Exemplifies strong customer service skills and professionalism
Perks and Benefits
Compensation Range: $110,000-$120,000 (depending on education and years of experience)
Kindbody values our employees and wants to do everything to ensure that our employees are happy and professionally fulfilled, but also that they have the opportunity to be healthy. We are committed to providing a number of affordable and valuable health and wellness benefits to our full time employees, such as paid vacation and sick time; paid time off to vote; medical, dental and vision insurance; FSA + HSA options; Company-paid life insurance; Short Term + Long Term Disability options; Paid Parental Leave (up to 12 weeks fully paid dependent on years of service); 401k plans; monthly guided meditation and two free cycles of IVF/IUI or egg freezing and free egg storage for as long as you are employed.
Additional benefits, such as paid holidays, commuter transit benefits, job training & development opportunities, social events and wellness programming are also available. We are constantly reevaluating our benefits to ensure they meet the needs of our employees.
In an effort to protect our employees and our patients, Kindbody strongly encourages all employees to be fully vaccinated against Covid-19. However, some states are requiring that all healthcare workers be fully vaccinated. Candidates seeking employment at Kindbody in the following states will be required to be fully vaccinated against COVID-19 and provide proof of your COVID-19 vaccine prior to your start date of employment: California, Colorado, Illinois, New York, New Jersey and Washington. All other states are exempt from this requirement. If you cannot receive the COVID-19 vaccine because of a qualifying legal reason, you may request an exception to this requirement from the Company.
--
Kindbody is an Equal Employment Opportunity employer. We strongly support the principles of equal employment opportunity in all of our employment and hiring policies and practices and believe that a more diverse and inclusive workplace will benefit our patients, care partners, and Kindbody employees. We administer our employment and hiring policies and practices without regard to race, color, religion, sex, gender, gender identity, gender expression, pregnancy, citizenship, national origin, ancestry, age, disability, medical condition, military service, military or veteran status, genetic information, creed, marital status, sexual orientation, or any other status protected by federal, state, or local law.