Clinic Nurse- San Francisco (Sign- On Bonus)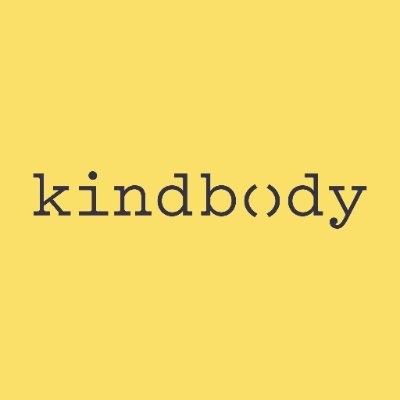 Kindbody
San Francisco, CA, USA
Posted on Wednesday, November 15, 2023
About Kindbody
Kindbody is a leading fertility clinic network and global family-building benefits provider for employers offering the full-spectrum of reproductive care from preconception to postpartum through menopause. Kindbody is the trusted fertility benefits provider for 127 leading employers, covering more than 2.7 million lives. Many thousands more receive their fertility care directly from Kindbody throughout the country at signature clinics, mobile clinics, and partner clinics. As the fertility benefits provider, technology platform, and direct provider of care, Kindbody delivers a seamless, integrated experience with superior health outcomes at lower cost, making fertility care more affordable and accessible for all. Kindbody has raised $315 million in funding from leading investors.
Founded in 2018, CB Insights recognized Kindbody as one of the world's promising health companies. Kindbody was named to Inc.'s Best In Business list of most admired companies, Forbes Best Startup Employers, Fast Company's Brands that Matter, 2023 Linkedin Top 50 Startups list, and Fierce Healthcare named Kindbody to its Fierce 15 list of 2022, which recognizes the most promising healthcare companies in the industry world. Kindbody was named to the 2023 CNBC Disruptor 50 list for revolutionizing the way fertility care is delivered in the U.S.
About the Role
As an experienced fertility or women's health Clinical Nurse reporting to our Clinical Manager, you will be working in a fast-paced, rapidly growing environment where you will be relied on for your expertise, professionalism, and collaboration.
Responsibilities:
Educate patients on infertility evaluations, medications, treatment protocols and procedures
Oversee patients' cycling process - injection training, consent reviews, medication questions, and answer general process questions throughout the cycle
Coordinates patient treatment plans, such as Egg Freezing, IUI, In Vitro Fertilization and Frozen Embryo Transfers
Provides patient/couple counseling, procedure teaching, communicates physician orders and instructions
Ensure all patient information is documented appropriately in our EMR according to our procedures
Routine phlebotomy as needed
Administering injections as needed.
Establishes a compassionate environment by providing emotional and psychological support to patients and patients' families
Works independently to assure the program goals are achieved
Support and promote excellence in customer service
Provide feedback to HQ on process improvement and job specifications to help gain efficiencies in your day to day
Works closely with Physicians and Collaborates with the Clinical team.
Assisting physician with lab reviews and patient communications
Managing patients requirements for treatment including maintaining informed consents, reviewing patient checklists, and consistent communication with patient about next steps
Other nursing duties as assigned.
Who You Are
5+ years experience as a nurse in a fertility practice or Ob/GYN
A passion for women's health, fertility
Current Registered Nurse license in the state of California
BLS and ACLS Certification
Experienced in EMR and G-Suite
Ultrasound experience preferred
Strong phlebotomy skills
Strong communication skills & a team player
Willingness to be flexible and can adapt to challenging situations.
Detail oriented
Experience working in a fact paced environment
Exemplifies strong customer service skills and professionalism
Care Coordination
Be comfortable taking on calls when needed.
Experienced working with high patient volume.
Perks and Benefits
Kindbody values our employees and wants to do everything to ensure that our employees are happy and professionally fulfilled, but also that they have the opportunity to be healthy. We are committed to providing a number of affordable and valuable health and wellness benefits to our full-time employees, such as paid vacation and sick time; paid time off to vote; medical, dental and vision insurance; FSA + HSA options; Company-paid life insurance; Short Term + Long Term Disability options; Paid Parental Leave (up to 12 weeks fully paid dependent on years of service); 401k plans; monthly guided meditation and two free cycles of IVF/IUI or egg freezing and free egg storage for as long as you are employed
Additional benefits, such as paid holidays, commuter transit benefits, job training & development opportunities, social events and wellness programming are also available. We are constantly reevaluating our benefits to ensure they meet the needs of our employees.
In an effort to protect our employees and our patients, Kindbody strongly encourages all employees to be fully vaccinated against Covid-19. However, some states are requiring that all healthcare workers be fully vaccinated. Candidates seeking employment at Kindbody in the following states will be required to be fully vaccinated against COVID-19 and provide proof of your COVID-19 vaccine prior to your start date of employment: California, Colorado, Illinois, New York, New Jersey and Washington. All other states are exempt from this requirement. If you cannot receive the COVID-19 vaccine because of a qualifying legal reason, you may request an exception to this requirement from the Company.
Please note that Kindbody interview requests and job offers only originate from an @kindbody.com email address. Kindbody will also never ask for bank account information (including routing or account numbers), social security numbers, passwords or any other sensitive information to be delivered over email or phone. Always reference our career site, careersatkindbody, to see if the position that you are applying to is legitimate. If you receive a scam issue or a security issue involving Kindbody please notify us at talent@kindbody.com.
--
Kindbody is an Equal Employment Opportunity employer. We strongly support the principles of equal employment opportunity in all of our employment and hiring policies and practices and believe that a more diverse and inclusive workplace will benefit our patients, care partners, and Kindbody employees. We administer our employment and hiring policies and practices without regard to race, color, religion, sex, gender, gender identity, gender expression, pregnancy, citizenship, national origin, ancestry, age, disability, medical condition, military service, military or veteran status, genetic information, creed, marital status, sexual orientation, or any other status protected by federal, state, or local law.
$38/hr-$60/hr

Based on education and years of experience.
Clinical Nurse California Pay Range