Verification of Benefits Coordinator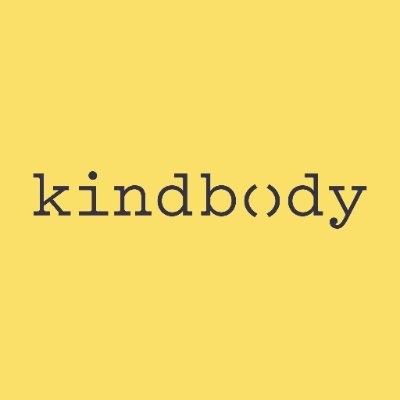 Kindbody
Accounting & Finance
Remote
Posted on Thursday, November 9, 2023
About Kindbody
Kindbody is the leading fertility clinic network and global family-building benefits provider for employers offering the full-spectrum of reproductive care from preconception to postpartum through menopause. Kindbody is the trusted fertility benefits provider for 132 leading employers, covering almost 2.7 million lives. As the fertility benefits provider, technology platform, and direct provider of care, Kindbody delivers a seamless, integrated experience with superior health outcomes at lower cost, making fertility care more affordable and accessible for all. Kindbody has raised $315 million in debt and equity funding from leading investors including Perceptive Advisors, JP Morgan Chase's Morgan Health, GV (formerly Google Ventures), RRE Ventures, Claritas Health Ventures, Rock Springs Capital, Distributed Ventures, Whatif Ventures and TQ Ventures. Visit www.kindbody.com. and follow us on Instagram, Twitter, and Linkedin.
Kindbody's clinically-managed program covers the full-spectrum of reproductive health, including both female and male fertility, which encompasses fertility assessments and education, fertility preservation, genetic testing, in vitro fertilization (IVF), donor and surrogacy services, and adoption, as well as a full continuum of reproductive care including physical, mental, and emotional support.
Visit www.kindbody.com. and follow us on Instagram, Twitter, and Linkedin.
About the Role
As an experienced Insurance Verification of Benefits Coordinator reporting to our Associate Director, you will be working in a fast-paced, rapidly growing environment where you will be relied on for your expertise, professionalism, and collaboration. This position is a fully remote role.
The hourly range for this position: $20.00- $24.00 depending on years of experience.
Responsibilities
Verify patient insurance benefits

Explain insurance coverage and treatment costs and identify the need for any pre-authorizations

Advise patients of coverage, limitations and exclusions, co-insurance, deductible, special

program requirements

Communicate coverage, via electronic, phone, and in person communications

Determine patient responsibility amounts in advance of the related procedures

Serve as a Patient Advocate for patients when patients have difficulty navigating with their insurance company

Respond to patient calls/correspondence regarding billing questions, financial policies, claims submission

Review of medical records for required information related to authorization requirements

Communicate to clinic about pre authorization requirements and any update any changes

Update patient accounts, including verification of insurance coverage and changes in patient information, with appropriate documentation.

Respond to a high volume of telephone inquiries in a positive and professional manner, resolve and follow up on all issues within designated timeframes.

Meet positional metrics and benchmarks.

Maintain the highest degree of ethics when handling patient payments and bill processing

Follow all department standard operating procedures carefully and accurately

Other duties as assigned by the Director.
General Administrative Duties:
Manage inbound customer communication (phone, email & chat) and ensure all messages are answered in a timely fashion

Maintain clear communication with the clinics about insurance requirements

Other duties and projects as assigned
Who You Are
2+ years of benefit verification strongly preferred

3+ years of healthcare front reception billing experience in a fast-paced, customer focused environment, Fertility clinic experience, a plus

Possess a strong working knowledge of insurance benefits, Managed Care policies

A passion for women's health, fertility is a plus

Strong written and verbal communication skills & a team player

Willingness to be flexible, roll with the punches, multi-task and troubleshoot problems

Detail oriented with strong organizational skills

Exemplifies amazing customer service skills and professionalism

Medical terminology
Perks and Benefits
Kindbody values our employees and wants to do everything to ensure that our employees are happy and professionally fulfilled, but also that they have the opportunity to be healthy. We are committed to providing a number of affordable and valuable health and wellness benefits to our full time employees, such as paid vacation and sick time; paid time off to vote; medical, dental and vision insurance; FSA + HSA options; Company-paid life insurance; Short Term + Long Term Disability options; Paid Parental Leave (up to 12 weeks fully paid dependent on years of service); 401k plans; monthly guided meditation and two free cycles of IVF/IUI or egg freezing and free egg storage for as long as you are employed.
Additional benefits, such as paid holidays, commuter transit benefits, job training & development opportunities, social events and wellness programming are also available. We are constantly reevaluating our benefits to ensure they meet the needs of our employees.
In an effort to protect our employees and our patients, Kindbody strongly encourages all employees to be fully vaccinated against Covid-19. However, some states are requiring that all healthcare workers be fully vaccinated. Candidates seeking employment at Kindbody in the following states will be required to be fully vaccinated against COVID-19 and provide proof of your COVID-19 vaccine prior to your start date of employment: California, Colorado, Illinois, New York, New Jersey and Washington. All other states are exempt from this requirement. If you cannot receive the COVID-19 vaccine because of a qualifying legal reason, you may request an exception to this requirement from the Company.
--
Kindbody is an Equal Employment Opportunity employer. We strongly support the principles of equal employment opportunity in all of our employment and hiring policies and practices and believe that a more diverse and inclusive workplace will benefit our patients, care partners, and Kindbody employees. We administer our employment and hiring policies and practices without regard to race, color, religion, sex, gender, gender identity, gender expression, pregnancy, citizenship, national origin, ancestry, age, disability, medical condition, military service, military or veteran status, genetic information, creed, marital status, sexual orientation, or any other status protected by federal, state, or local law.