Practice Coordinator- Orlando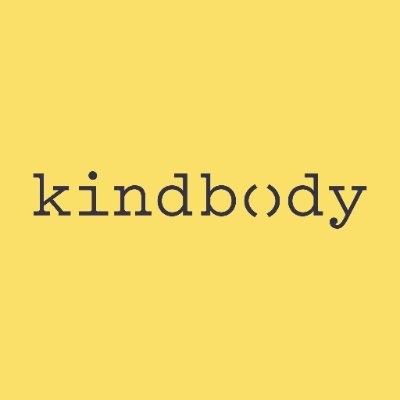 Kindbody
Orlando, FL, USA
Posted on Saturday, November 4, 2023
About Kindbody
Kindbody is a leading fertility clinic network and global family-building benefits provider for employers offering the full-spectrum of reproductive care from preconception to postpartum through menopause. Kindbody is the trusted fertility benefits provider for 127 leading employers, covering more than 2.7 million lives. Many thousands more receive their fertility care directly from Kindbody throughout the country at signature clinics, mobile clinics, and partner clinics. As the fertility benefits provider, technology platform, and direct provider of care, Kindbody delivers a seamless, integrated experience with superior health outcomes at lower cost, making fertility care more affordable and accessible for all. Kindbody has raised $315 million in funding from leading investors.
Founded in 2018, CB Insights recognized Kindbody as one of the world's promising health companies. Kindbody was named to Inc.'s Best In Business list of most admired companies, Forbes Best Startup Employers, Fast Company's Brands that Matter, 2023 Linkedin Top 50 Startups list, and Fierce Healthcare named Kindbody to its Fierce 15 list of 2022, which recognizes the most promising healthcare companies in the industry world. Kindbody was named to the 2023 CNBC Disruptor 50 list for revolutionizing the way fertility care is delivered in the U.S.
About the Role
As an experienced Practice Coordinator, reporting to the Practice Manager you will be working in a fast-paced, rapidly growing environment where you will be relied on for your expertise, professionalism and collaboration. This role is a full time position and is based out of our Orlando Clinic located at 1530 Celebration Blvd, Suite 200,Celebration, FL 34747
Work Schedule: Monday - Friday alternating opening and closing work schedule: 7:45am - 4:15pm and 9:30am - 6:00pm (occasional weekends and/or holidays may be needed)
Responsibilities:
Front Desk
Greet patients with a warm and friendly welcome

Check patients in and out through our EMR calendar

Ensure all patients have an intake form & insurance information on file prior to appointment starting

Serve complimentary beverages to our guests & hang belongings in closet

Go above and beyond to make guests feel comfortable

Maintain clinic reception and lobby cleanliness

Restock retail displays and maintain display cleanliness

Merchandising and inventory projects as assigned

Provide exceptional service representative of Kindbody
Scheduling & Billing
Oversee clinic schedule and calendar -- assist with booking and rescheduling patients

Troubleshoot any scheduling issues and make changes to the patient portal when needed

Elevate scheduling concerns to clinical team when necessary

Handle all customer billing & insurance questions including, but not limited to accepting payments, refunds processing, and insurance claims submissions

Maintain the highest degree of ethics when handling patient payments and bill processing
General Administrative Duties
Manage inbound customer communication (phone, email & chat) and ensure all messages are answered in a timely fashion

Manage clinic supply inventory and communicate needs to HQ

Maintain clear communication with HQ about overall shop operations

Manage event preparation & set up on an as needed basis

Sell packages, products and memberships

Other duties and projects as assigned
Patient Experience & Brand Cheerleading
Provide exceptional service as a representative of Kindbody

Confidently manage conflict in high pressure situations

Ensure that the patient experience was positive and encourage patient engagement
Who You Are
2+ years of administrative or receptionist experience in a fast-paced, customer focused environment, medical office is a plus

A passion for women's health, fertility is a plus

Strong communication skills & a team player

Willingness to be flexible, roll with the punches, multi-task and troubleshoot problems

Detail oriented with strong organizational skills

Exemplifies amazing customer service skills and professionalism
Nice to Have:
Experience in handling medical and insurance billing

Desire to be actively involved in events

Experience in front desk sales
Perks and Benefits
Kindbody values our employees and wants to do everything to ensure that our employees are happy and professionally fulfilled, but also that they have the opportunity to be healthy. We are committed to providing a number of affordable and valuable health and wellness benefits to our full time employees, such as paid vacation and sick time; paid time off to vote; medical, dental and vision insurance; FSA + HSA options; Company-paid life insurance; Short Term + Long Term Disability options; Paid Parental Leave (up to 12 weeks fully paid dependent on years of service); 401k plans; monthly guided meditation and two free cycles of IVF/IUI or egg freezing and free egg storage for as long as you are employed.
Additional benefits, such as paid holidays, commuter transit benefits, job training & development opportunities, social events and wellness programming are also available. We are constantly reevaluating our benefits to ensure they meet the needs of our employees.
In an effort to protect our employees and our patients, Kindbody strongly encourages all employees to be fully vaccinated against Covid-19. However, some states are requiring that all healthcare workers be fully vaccinated. Candidates seeking employment at Kindbody in the following states will be required to be fully vaccinated against COVID-19 and provide proof of your COVID-19 vaccine prior to your start date of employment: California, Colorado, Illinois, New York, New Jersey and Washington. All other states are exempt from this requirement. If you cannot receive the COVID-19 vaccine because of a qualifying legal reason, you may request an exception to this requirement from the Company.
--
Kindbody is an Equal Employment Opportunity employer. We strongly support the principles of equal employment opportunity in all of our employment and hiring policies and practices and believe that a more diverse and inclusive workplace will benefit our patients, care partners, and Kindbody employees. We administer our employment and hiring policies and practices without regard to race, color, religion, sex, gender, gender identity, gender expression, pregnancy, citizenship, national origin, ancestry, age, disability, medical condition, military service, military or veteran status, genetic information, creed, marital status, sexual orientation, or any other status protected by federal, state, or local law.