Facilities Manager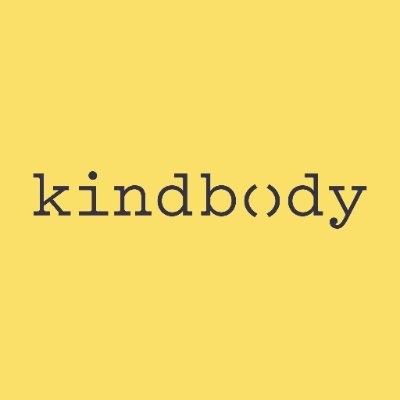 Kindbody
Operations
Posted on Friday, November 3, 2023
About Kindbody
Kindbody is a leading fertility clinic network and global family-building benefits provider for employers offering the full-spectrum of reproductive care from preconception to postpartum through menopause. Kindbody is the trusted fertility benefits provider for 127 leading employers, covering more than 2.7 million lives. Many thousands more receive their fertility care directly from Kindbody throughout the country at signature clinics, mobile clinics, and partner clinics. As the fertility benefits provider, technology platform, and direct provider of care, Kindbody delivers a seamless, integrated experience with superior health outcomes at lower cost, making fertility care more affordable and accessible for all. Kindbody has raised $315 million in funding from leading investors.
Founded in 2018, CB Insights recognized Kindbody as one of the world's promising health companies. Kindbody was named to Inc.'s Best In Business list of most admired companies, Forbes Best Startup Employers, Fast Company's Brands that Matter, 2023 Linkedin Top 50 Startups list, and Fierce Healthcare named Kindbody to its Fierce 15 list of 2022, which recognizes the most promising healthcare companies in the industry world. Kindbody was named to the 2023 CNBC Disruptor 50 list for revolutionizing the way fertility care is delivered in the U.S.
About the Role
The Manager of Facilities Maintenance is responsible for facilities maintenance, repairs, service, and small projects in a rapid-growth team environment with existing and upcoming medical clinic facilities across the United States. Fast-paced, this position will act as the primary point of contact for all aspects of warranty, repair, and service-related issues for current clinics and establish protocols for the maintenance and upkeep of existing clinics. This position will coordinate with a variety of stakeholders, business partners, and Kindbody management throughout multiple divisions of operations.
The Manager of Facilities Maintenance is responsible for applying effective management techniques to ensure that all work meets Kindbody's standards of on-time and on-budget while ensuring coordination and communication across all internal stakeholders for onsite work and completion. Recommends and maintains a network of highly effective and competitive service contractors and manages ongoing maintenance budgets to ensure successful and timely completion of any related service calls and proper commissioning.
This role is part of a larger coordinated department that fully integrates ongoing improvements with the design, construction, and planning teams to ensure program requirements are documented, options are developed, and the best solutions are executed. This role also holds responsibility for understanding key business drivers and developing both short and long-term service and maintenance-related strategies based on sound financial and operational needs.
Responsibilities
Responsible for developing and managing the physical plant department
Oversees the maintenance/repair of heating, ventilating, and air conditioning systems, electrical distribution systems, mechanical equipment, plumbing systems, and all other core building systems as needed.
Responsible for tracking and measuring against annual budgets
Manages repair and services process, ensuring sites are turned over successfully in a timely manner, and manages expectations with key stakeholders.
Maintains effective, collaborative relationships with a network of competent service-orientated vendors. Manage vendor relationships, providing regular formal and informal performance feedback.
Negotiating difficult matters (vendor claims/dispute resolution, budget variance meetings, etc.)
Develop project scopes and design recommendations that ensure financial and operations objectives are met.
Manage processing, tracking, and release of payments relative to all work performed, contracts, and initiatives.
Create a reporting structure to ensure that the local clinic team and necessary stakeholders are informed of repair work or service calls.
Participate in punch list site visits at Turnover with MEP Engineers and architectural firms.
Prepare and review maintenance manuals with local clinical teams
Establish new maintenance contracts as needed- HVAC in particular.
Perform any special or new work assignments as requested.
Who You Are
Minimum five (5) years of experience in a Facilities Maintenance management role required, experience with rapid growth expansion and/or multi-site rollout preferred.
Experience with Healthcare facilities & Medical equipment required.
Experience with and knowledge of HVAC systems and BAS highly desirable.
Effective communication across all levels of the business: presenting information and responding to management, staff, regulatory agencies, and/or Executive Management Team.
Strong leadership and people management skills required with good motivational and collaboration emphasis; communicates change effectively, overcomes resistance, and builds commitment.
Experience with & implementation of FM ticketing systems highly desirable.
Organized and able to effectively manage multiple, diverse tasks and adhere to tight deadlines.
High degree of proficiency MS Office Suite, Outlook & Internet applications
Strong analytical, prioritizing, interpersonal, problem-solving, presentation, budgeting, project management (from conception to completion), & planning skills
Ability to work well autonomously and within a team in a fast-paced and deadline-oriented environment.
Self-motivated with critical attention to detail, deadlines and reporting.
Able to travel 30% - 50% or more in emergency situations.
Perks and Benefits
The compensation range for this position is: $70,000-$85,000 (depending on experience)
Kindbody values our employees and wants to do everything to ensure that our employees are happy and professionally fulfilled, but also that they have the opportunity to be healthy. We are committed to providing a number of affordable and valuable health and wellness benefits to our full time employees, such as paid vacation and sick time; paid time off to vote; medical, dental and vision insurance; FSA + HSA options; Company-paid life insurance; Short Term + Long Term Disability options; Paid Parental Leave (up to 12 weeks fully paid dependent on years of service); 401k plans; monthly guided meditation and two free cycles of IVF/IUI or egg freezing and free egg storage for as long as you are employed.
Additional benefits, such as paid holidays, commuter transit benefits, job training & development opportunities, social events and wellness programming are also available. We are constantly reevaluating our benefits to ensure they meet the needs of our employees.
In an effort to protect our employees and our patients, Kindbody strongly encourages all employees to be fully vaccinated against Covid-19. However, some states are requiring that all healthcare workers be fully vaccinated. Candidates seeking employment at Kindbody in the following states will be required to be fully vaccinated against COVID-19 and provide proof of your COVID-19 vaccine prior to your start date of employment: California, Colorado, Illinois, New York, New Jersey and Washington. All other states are exempt from this requirement. If you cannot receive the COVID-19 vaccine because of a qualifying legal reason, you may request an exception to this requirement from the Company.
--
Kindbody is an Equal Employment Opportunity employer. We strongly support the principles of equal employment opportunity in all of our employment and hiring policies and practices and believe that a more diverse and inclusive workplace will benefit our patients, care partners, and Kindbody employees. We administer our employment and hiring policies and practices without regard to race, color, religion, sex, gender, gender identity, gender expression, pregnancy, citizenship, national origin, ancestry, age, disability, medical condition, military service, military or veteran status, genetic information, creed, marital status, sexual orientation, or any other status protected by federal, state, or local law.