Application Manager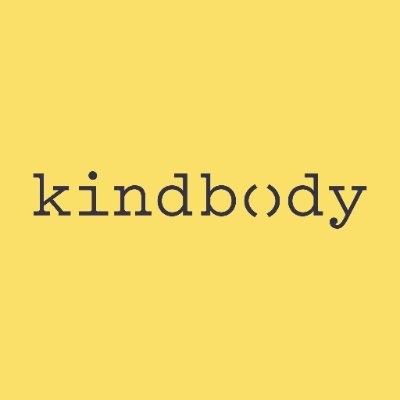 Kindbody
Administration
Remote
Posted on Thursday, September 28, 2023
About Kindbody
Kindbody is a leading fertility clinic network and family-building benefits provider for employers offering comprehensive virtual and in-person care.Kindbody's clinically managed program includes fertility assessments and education, fertility preservation, genetic testing, in vitro fertilization (IVF), donor and surrogacy services, and adoption, as well as physical, mental, and emotional support from preconception through postpartum. Kindbody is the trusted fertility benefits provider for more than 110 employers, covering more than 2.4 million lives. Many thousands more receive their fertility care directly from Kindbody throughout the country at signature clinics, mobile clinics, and partner clinics. As the fertility benefits provider, technology platform, and direct provider of high-quality care, Kindbody delivers a seamless, integrated experience with superior health outcomes at lower cost, making fertility care more affordable and accessible for all.
Visit www.kindbody.com. and follow us on Instagram, Twitter, and Linkedin.
About the Role
Kindbody's Application Manager is responsible for defining product requirements and tracking/executing them to completion. This cross-functional and hands-on leader collaborates and communicates across the organization with multiple stakeholders, utilizing data to prioritize initiatives with the highest ROIs.
Responsibilities
The Application Manager guides technology product development across all functional areas and stakeholders (patients, clinicians, and business partners) and across multiple revenue channels (consumer, employer, and managed care).
Define

Collaborate broadly to ensure the roadmap utilizes a top-down approach while addressing the needs of all stakeholders, in a deliberate and transparent manner

Proactively ask questions and think creatively to solve real user problems to drive conversions

Build

Work with UX to define the prototype

Write product requirements by translating business needs to technical solutions

Prioritize and balance work accordingly while managing multiple competing priorities between maintenance and new feature development

Perform QA on features to ensure accuracy

Plan and track project timelines with the development team and communicate any risks

Analyze

Analyze product metrics, understand the user journey and make improvements based on data, and measure impact of features on our business through tools, reports and dashboards

Document

Ensure smooth transitions between business and engineering and communicate releases effectively

Create user guides that document how the product functions for training purposes
Who You Are
Have 3+ years in Product Development and Management, with increasing levels of leadership and responsibilities, in the healthcare industry with RCM focus preferred

Have worked in Agile environments and the SDLC process

Have experience setting up and analyzing product metrics to make data driven decisions

Working knowledge of Jira

Creative, strategic thinker who enjoys digging in and problem-solving

Have exceptional verbal and written communication skills, an eye for design and UX, and technical understanding of software development

A highly collaborative team-player, with both internal and external stakeholders

Self-starter; ability to work independently in a lean, high-growth environment

Desire to learn outside of current skill set

Flexible, organized, and detail-oriented in a fast-paced environment

Perks and Benefits
e.
Kindbody values our employees and wants to do everything to ensure that our employees are happy and professionally fulfilled, but also that they have the opportunity to be healthy. We are committed to providing a number of affordable and valuable health and wellness benefits to our full time employees, such as paid vacation and sick time; paid time off to vote; medical, dental and vision insurance; FSA + HSA options; Company-paid life insurance; Short Term + Long Term Disability options; Paid Parental Leave (up to 12 weeks fully paid dependent on years of service); 401k plans; monthly guided meditation and two free cycles of IVF/IUI or egg freezing and free egg storage for as long as you are employed.
Additional benefits, such as paid holidays, commuter transit benefits, job training & development opportunities, social events and wellness programming are also available. We are constantly reevaluating our benefits to ensure they meet the needs of our employees.
In an effort to protect our employees and our patients, Kindbody strongly encourages all employees to be fully vaccinated against Covid-19. However, some states are requiring that all healthcare workers be fully vaccinated. Candidates seeking employment at Kindbody in the following states will be required to be fully vaccinated against COVID-19 and provide proof of your COVID-19 vaccine prior to your start date of employment: California, Colorado, Illinois, New York, New Jersey and Washington. All other states are exempt from this requirement. If you cannot receive the COVID-19 vaccine because of a qualifying legal reason, you may request an exception to this requirement from the Company.
--
Kindbody is an Equal Employment Opportunity employer. We strongly support the principles of equal employment opportunity in all of our employment and hiring policies and practices and believe that a more diverse and inclusive workplace will benefit our patients, care partners, and Kindbody employees. We administer our employment and hiring policies and practices without regard to race, color, religion, sex, gender, gender identity, gender expression, pregnancy, citizenship, national origin, ancestry, age, disability, medical condition, military service, military or veteran status, genetic information, creed, marital status, sexual orientation, or any other status protected by federal, state, or local law.