Lab Manager- Atlanta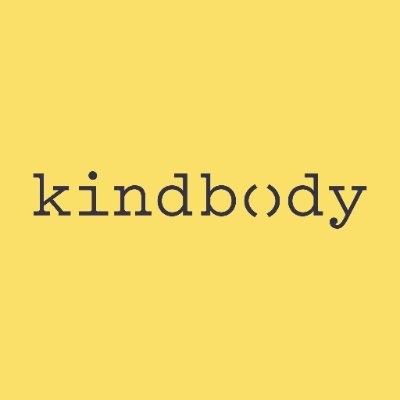 Kindbody
Atlanta, GA, USA
Posted on Wednesday, September 20, 2023
About Kindbody
Kindbody is a leading fertility clinic network and family-building benefits provider for employers offering comprehensive virtual and in-person care.
Kindbody's clinically managed program includes fertility assessments and education, fertility preservation, genetic testing, in vitro fertilization (IVF), donor and surrogacy services, and adoption, as well as physical, mental, and emotional support from preconception through postpartum. Kindbody is the trusted fertility benefits provider for more than 110 employers, covering more than 2.4 million lives. Many thousands more receive their fertility care directly from Kindbody throughout the country at signature clinics, mobile clinics, and partner clinics. As the fertility benefits provider, technology platform, and direct provider of high-quality care, Kindbody delivers a seamless, integrated experience with superior health outcomes at lower cost, making fertility care more affordable and accessible for all.
Visit www.kindbody.com. and follow us on Instagram, Twitter, and Linkedin.
About the Role
As an experienced Embryology Lab Manager reporting to our Regional Laboratory Director, you will be working in a fast-paced, rapidly growing environment where you will be relied on for your expertise, professionalism, and collaboration. This role is a full time position and is based out of our Atlanta Clinic.
Responsibilities:
Supervision and performance of assisted reproductive technology procedures in IVF and Andrology Laboratories.

Supervision of andrology testing and endocrine testing, if qualified, or via delegation to the Clinical Laboratory Technical Supervisor

Monitoring of procedures such as semen sample processing for Cryopreservation, IUI and IVF, oocyte identification conventional IVF, ICSI, embryo culture and grading, laser assisted hatching, trophectoderm biopsy, sperm, oocyte and embryo cryopreservation (vitrification).

Follow the laboratory's procedures for specimen handling and processing, test analyses, reporting, and maintaining accurate laboratory records

Training and evaluation of laboratory personnel

Maintain records that demonstrate that proficiency testing samples are tested in the same manner as patient specimens

Coordinate personnel schedules for adequate staffing coverage of the laboratories

Adhere to the laboratory's quality control policies, document all quality control activities, instrument and procedural calibrations and maintenance performed

Coordinate with, and report to the Laboratory Director on the execution and implementation of specific tasks, Standard Operating Procedures, and Policies

Perform quality control procedures and monitor KPIs

Participate in the laboratory's quality management program

Follow the laboratory's established policies and procedures whenever test systems are not within the laboratory's established acceptable levels of performance

Be capable of identifying problems that may adversely affect test performance or reporting of test results and either must correct the problems or immediately notify the director

Coordinate with reproductive endocrinologists and OB/GYNs to assist their patients with reproductive health issues and clinical research.

Educate patients on infertility evaluations, medications, treatment protocols and procedures

Provide patient/couple counseling, procedure teaching, communicates physician orders and instructions

Ensure all patient information is documented appropriately in our EMR according to our procedures

Works independently to assure the program goals are achieved

Support and promote excellence in customer service

Provide feedback to HQ on process improvement and job specifications to help gain efficiencies in the day to day operations of the labs
Who you are
5+ years experience in clinical embryology/andrology

TS certification(ABB) certified or eligible, to be obtained within 1 year

Specific state licensure mandatory, if required

Able to work independently with minimal supervision

Proficiency in all laboratory methods including micromanipulation techniques and vitrification

Detail oriented, meticulous record-keeping

Strong communication skills & a team player

Willingness to be flexible

Familiarity with all state and local regulations including tissue bank licensing

Experienced in EMR and G-Suite
Perks and Benefits
Kindbody values our employees and wants to do everything to ensure that our employees are happy and professionally fulfilled, but also that they have the opportunity to be healthy. We are committed to providing a number of affordable and valuable health and wellness benefits to our employees, such as paid vacation and sick time; paid time off to vote; medical, dental and vision insurance; FSA + HSA options; Company-paid life insurance; Short Term + Long Term Disability options; Paid Parental Leave (up to 12 weeks fully paid dependent on years of service); 401k plans; equity offering, monthly guided meditation and two free cycles of IVF/IUI or egg freezing and free egg storage for as long as you are employed
Additional benefits, such as paid holidays, commuter transit benefits, job training & development opportunities, social events and wellness programming are also available. We are constantly reevaluating our benefits to ensure they meet the needs of our employees.
In an effort to protect our employees and our patients, Kindbody strongly encourages all employees to be fully vaccinated against Covid-19. However, some states are requiring that all healthcare workers be fully vaccinated. Candidates seeking employment at Kindbody in the following states will be required to be fully vaccinated against COVID-19 and provide proof of your COVID-19 vaccine prior to your start date of employment: California, Colorado, Illinois, New York, New Jersey and Washington. All other states are exempt from this requirement. If you cannot receive the COVID-19 vaccine because of a qualifying legal reason, you may request an exception to this requirement from the Company.
--
Kindbody is an Equal Employment Opportunity employer. We strongly support the principles of equal employment opportunity in all of our employment and hiring policies and practices and believe that a more diverse and inclusive workplace will benefit our patients, care partners, and Kindbody employees. We administer our employment and hiring policies and practices without regard to race, color, religion, sex, gender, gender identity, gender expression, pregnancy, citizenship, national origin, ancestry, age, disability, medical condition, military service, military or veteran status, genetic information, creed, marital status, sexual orientation, or any other status protected by federal, state, or local law.