Practice Liaison- Chicago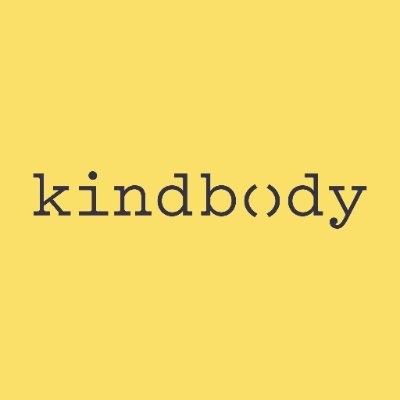 Kindbody
Chicago, IL, USA
Posted on Tuesday, August 8, 2023
About Kindbody
Kindbody is a leading fertility clinic network and family-building benefits provider for employers offering comprehensive virtual and in-person care.
Kindbody's clinically managed program includes fertility assessments and education, fertility preservation, genetic testing, in vitro fertilization (IVF), donor and surrogacy services, and adoption, as well as physical, mental, and emotional support from preconception through postpartum. Kindbody is the trusted fertility benefits provider for more than 110 employers, covering more than 2.4 million lives. Many thousands more receive their fertility care directly from Kindbody throughout the country at signature clinics, mobile clinics, and partner clinics. As the fertility benefits provider, technology platform, and direct provider of high-quality care, Kindbody delivers a seamless, integrated experience with superior health outcomes at lower cost, making fertility care more affordable and accessible for all.
Visit www.kindbody.com. and follow us on Instagram, Twitter, and Linkedin.
About the Role
As an experienced Practice Liaison, you serve as a brand ambassador, field marketer, and sales representative for Kindbody. You are responsible for identifying and converting referral sources - such as OBGYNs, urologists, oncologists, family care practitioners, holistic care practitioners, and community organizations - to refer their patients, constituents, or clients to Kindbody. You will be working in a fast-paced, rapidly growing environment where you will be relied on for your expertise, professionalism, and collaboration.
Monday- Friday, 9 AM - 5 PM, with flexibility and some evenings/weekends may be required to support local marketing initiatives
Responsibilities
Develop and grow a MD centered referral network in an identified territory. Manage referral source & community databases, identify targets and activities to activate and retain relationships and referrals

Introduce and promote Kindbody, its providers, and offerings to potential referring practices, complimentary service providers, and community organizations via in person visits, telephone, and electronic means

Increase referral percentages/volume for New Patient Assessments and expand services utilized

Effectively manage territory, conducting field visits and events to reach these goals including:

Provider meetings, lunch & learns, dinners, tours and other events to allow potential referral sources face-to-face interaction with our providers and team

Education on Kindbody values and approach, services offered, and new advances

Introducing new products/services/ protocols to distinguish Kindbody as the leading fertility and family building provider in the region

Obtaining feedback from referral sources and communicating issues and opportunities to appropriate management/staff in a timely manner

Offering excellent customer service

Support when needed Sales & Marketing Teams to ideate and execute local events, including, but not limited to, Mobile Fertility Bus, Fertility 101 seminars, virtual events , employer and influencer activations, and social media content creation

Work with local office teams to continually build culture, expand brand awareness, enhance customer experience and recruit Kindbody patient ambassadors

Work with marketing to provide insight into local market dynamics to develop collateral and content and optimize social media and advertising

Develop an annual activity calendar and conduct monthly meetings with provider & office teams to review results and discuss upcoming activity and support requirements

Monitor outcomes and pivot strategy to ensure goals are achieved within budget

Provide regular communication, activity tracking, strategy planning, and other administrative tasks to ensure goals are being reached

Identify any metric tracking gaps and work with related teams on both clinic and product level to ensure proper KPI measurements
Who You Are
5+ years' experience in a blended sales/marketing role within an agency, professional services firm environment, medical sales position, or pharmaceutical sales

Experience working with women's healthcare and building referral or influencer networks

Proficiency in CRM system management & standard business communication technologies (e.g. HubSpot, Google Suite, Zoom, etc.)

Firm grasp of digital and social media, including Linkedin

Proactive, collaborative, team player

Self starter with a high level of creativity, curiosity, and attention to detail

Dynamic personality with excellent people skills, especially with those at a senior level

Strong, persuasive, communicator in both written and verbal forms

Quick learner, grasping the intricacies of our services to apply to lead generation efforts

Reliable transportation is required, as this an outside sales position with very little time being spent at Kindbody office(s)
Availability to work some nights and weekends as required to accommodate specific events
Other responsibilities and ad-hoc projects from time to time, based on business needs
Perks and Benefits
Kindbody values our employees and wants to do everything to ensure that our employees are happy and professionally fulfilled, but also that they have the opportunity to be healthy. We are committed to providing a number of affordable and valuable health and wellness benefits to our full time employees, such as paid vacation and sick time; paid time off to vote; medical, dental and vision insurance; FSA + HSA options; Company-paid life insurance; Short Term + Long Term Disability options; Paid Parental Leave (up to 12 weeks fully paid dependent on years of service); 401k plans; monthly guided meditation and two free cycles of IVF/IUI or egg freezing and free egg storage for as long as you are employed.
Additional benefits, such as paid holidays, commuter transit benefits, job training & development opportunities, social events and wellness programming are also available. We are constantly reevaluating our benefits to ensure they meet the needs of our employees.
In an effort to protect our employees and our patients, Kindbody strongly encourages all employees to be fully vaccinated against Covid-19. However, some states are requiring that all healthcare workers be fully vaccinated. Candidates seeking employment at Kindbody in the following states will be required to be fully vaccinated against COVID-19 and provide proof of your COVID-19 vaccine prior to your start date of employment: California, Colorado, Illinois, New York, New Jersey and Washington. All other states are exempt from this requirement. If you cannot receive the COVID-19 vaccine because of a qualifying legal reason, you may request an exception to this requirement from the Company.
--
Kindbody is an Equal Employment Opportunity employer. We strongly support the principles of equal employment opportunity in all of our employment and hiring policies and practices and believe that a more diverse and inclusive workplace will benefit our patients, care partners, and Kindbody employees. We administer our employment and hiring policies and practices without regard to race, color, religion, sex, gender, gender identity, gender expression, pregnancy, citizenship, national origin, ancestry, age, disability, medical condition, military service, military or veteran status, genetic information, creed, marital status, sexual orientation, or any other status protected by federal, state, or local law.