✏️ Founding Designer (Senior Product/UX Designer)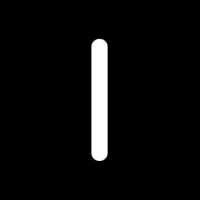 Inventive
Product, Design
San Francisco, CA, USA
Posted on Friday, August 18, 2023
About the job 🚀
Our mission is to transform the way people work by helping anyone rapidly build and share smart, trusted data apps with their customers.
We're looking for a designer excited to build the single AI-powered system for sharing and operationalizing data across organizations. Design is critical to the success or our company; you will own and execute on an E2E design process (e.g. user research, exploration, UX specs) to ship delightful and usable products with agility. In addition, you will lay the design foundation and vision for the Inventive brand and platform.
It's an incredible time to join — you'll work directly with the founding team to shape, influence, and execute on our product strategy. You'll help build a fast-growing startup culture of excellence, diversity, and impact.
---
About us
We've raised significant seed venture capital from some of the most successful investors, operators and founders in Silicon Valley. (Our lead investor also led Snowflake's Seed.)
---
About you
You're a user-focused product designer who takes pride in being able to combine high-level systems thinking with detail-obsessed craft.
You're passionate about the transformative possibilities of Data, AI, and LLMs, and thrilled with the opportunity to redefine industry interaction patterns by creating human <> AI interfaces that have never existed before, all while using the newest and best AI tools (e.g. ChatGPT) to get more done faster.
You have strong communication skills to interface with customers and to collaborate with teammates on-site in a hybrid work environment with offices in San Francisco and Toronto.
You embody an ownership mindset and are a hands-on contributor eager to play to your strengths while learning from and helping cultivate a top-tier team — Maybe you even want to start your own company one day!
You excel in ambiguity, relish the ownership in solving undefined problems, and take pride in your impact in high-performance, outcome-driven environments.
---
Preferred Qualifications
Significant experience as a designer collaborating with product/engineering teams to ship entirely new products (e.g. startup, side hustle, new product area at larger company).
Experience with and interest in building transformative enterprise-grade products that are extremely simple. (Read: Loved by non-technical users.)
Exploratory experience prototyping with front end code.
Strong passion/interest in how AI can impact the way we all work.
---
How we hire
We believe that diverse and inclusive teams lead to bigger successes.
Apply - Along with your Linkedin/Resume, be sure to submit your design portfolio. Ideally this should include some case studies and demonstrate your strengths and interests as a designer and how you have been involved in each project.
Introduction - video call to build conviction you'll succeed in the role (15-25m)
Project Review - video call presentation of 2-3 portfolio projects to the team (60m)
Design Exercise - video call collaborating on a design problem together. Skills applicable here are: wire-framing, basic product design, making trade-offs, and overall communication skills (60-90m)
Culture Fit - meet more of the team and validate mutual fit (30m)
References - we'll learn from outside perspectives about how best to empower you.
The Decision - we'll give you a call to welcome you to the team!
---
Benefits
🏖 Time Away
We have unlimited out-of-office time available to our employees so they can recharge and enjoy life outside of work, as well as paid company holidays.
💙 Competitive Salary & Health Benefits
We provide medical, dental, and vision insurance to all of our employees and dependents.
💻 Tools
We equip our employees with all-new equipment including a laptop, monitor, and anything else needed for you to do your best work.