Staff Product Engineer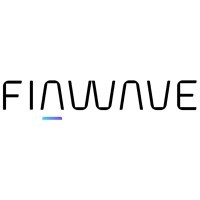 Finwave Semiconductor
Product
San Diego, CA, USA
Posted on Sunday, October 22, 2023
The team at Finwave Semiconductor, Inc. is passionate about solving the power efficiency challenges standing in the way of the disruptive innovations of tomorrow with the cutting-edge gallium nitride (GaN) technology from MIT. If you share our enthusiasm for GaN technology and sustainability, we invite you to join our remarkable team. Finwave offers a dynamic environment, great potential for personal growth and competitive compensation packages. Finwave is an equal opportunity employer. All qualified applicants will receive consideration for employment without regard to race, color, religion, gender, gender identity or expression, sexual orientation, national origin, genetics, disability, age, or veteran status.
The engineer selected for the position will have the opportunity to apply their experience in a way that will have a direct impact on the success of Finwave. The responsibilities will be broad-reaching and will include work that is both hands-on and more strategic by establishing standard methodologies for product engineering. The individual will be expected to work cross-functionally to deliver cutting edge GaN products to our customers. The Staff Product Engineer will report to the Senior Director of Quality and Engineering. The position will begin on January 1, 2024.
Key Responsibilities
·
Technical ownership of new products going through the product development process until production release
·
Own product sustaining activities for products in volume production
·
Define and develop characterization hardware necessary to characterize new products.
·
Perform hands-on lab work to evaluate & characterize new products, including wafer probe and PCB level characterization.
·
Provide technical support relating to reliability testing performed both in-house and also with subcons
·
Provide technical oversight for IC packaging needs, working with internal designers and external OSATS to identify packages for new
products, bonding diagrams
·
Must be self-motivated and driven to work freely with minimal direction
Required Qualifications
·
10+ years of progressive experience working for a RF semiconductor company in a Product engineering or similar role
·
Successful track-record of releasing RF IC products to volume production and maintaining products throughout the product life cycle
·
Demonstrated hands-on experience working with test and measurement of RF components such as RF power amplifiers, switches,
attenuators, LNA's, mixers
·
Experience with characterizing RF IC's
·
Experience analyzing large datasets to understand product performance in order to identify & mitigate potential issues when
released to production
·
Must have experience working with 3rd party subcons and OSATS to complete technical work such as IC packaging, reliability testing,
or production test development
·
Experience with fundamentals of semiconductor technologies such as SOI, GaAs, GaN
·
Authorized to work in the United States.
Preferred Qualifications
·
Background with production wafer sort and final test of RF IC's
·
Experience working with RF IC's in a startup environment
·
Experience writing code to automate lab testing and data analysis
·
Experience with the some of the following: JMP, Python, ADS, PCB CAD tools
·
Experience with failure analysis
·
Experience working directly with sub-contractors in the back-end of semiconductor manufacturing such as: Packaging, Wafer Bump,
Reliability Testing, Test development, Foundry