Sr. Reliability Engineer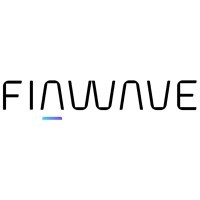 Finwave Semiconductor
Software Engineering
Waltham, MA, USA
Posted on Wednesday, December 7, 2022
The team at Finwave Semiconductor, Inc. is passionate about solving the power efficiency challenges standing in the way of the disruptive innovations of tomorrow with the cutting-edge gallium nitride (GaN) technology from MIT. If you share our enthusiasm for GaN technology and sustainability, we invite you to join our remarkable team. Finwave offers a dynamic environment, great potential for personal growth and competitive compensation packages. Finwave is an equal opportunity employer. All qualified applicants will receive consideration for employment without regard to race, color, religion, gender, gender identity or expression, sexual orientation, national origin, genetics, disability, age, or veteran status.
The individual selected for this position will work with the team on reliability characterization of gallium nitride (GaN) devices and qualification of GaN products. Projects will include characterization of device failure mechanisms, reliability test setup and product qualification.
Key Responsibilities
·
Develop test methodologies, conduct reliability testing and model device failure mechanisms.
·
Identify reliability challenges and collaborate with process and device engineers to develop solutions.
·
Interact with production fab and partners to support process and product qualification.
·
Other responsibilities will be expected as the employee grows professionally in the company.
Required Qualifications
·
PhD degree in engineering, materials science, physics or related areas.
·
Strong understanding in solid-state device physics and reliability methodologies. Familiar with TDDB, HCI, NBTI/PBTI and HTRB reliability mechanisms and JEDEC qualification standards.
·
5+ years working experience of GaN transistor reliability tests and track record of qualifying GaN process and devices.
·
Strong communication skills, self-motived and accountability in a team environment.
·
Authorized to work in the United States
We encourage candidates of all levels to apply. Salary is negotiable depending upon qualifications.
Finwave offers a generous benefits package that includes:
401(k) matching
Health /Dental/Vision insurance/HSA
Life insurance
Paid time off
Pre-IPO Stock options