Senior Field Application Engineer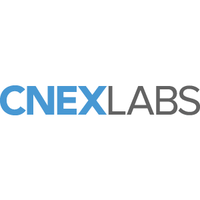 CNEX Labs
Other Engineering
Boulder, CO, USA
Posted on Tuesday, November 10, 2020
CNEX Labs, Inc. is a stealth mode start-up company chartered with developing hardware and software solutions for solid-state-storage. Led by an experienced management team and well-funded by strategic investments from tier 1 companies in storage and networking, CNEX is quickly advancing product technology to deliver high-performance and extreme scalability for the next generation of storage. CNEX has 40+ employees in the US and Europe, and 80+ employees in China.
Job Overview:
Sr. Field Applications Engineer
Responsibilities
· Help manage and resolve customer issues and address product specific questions.
· Conduct ASIC validation and characterization and driving improvements back into the ASIC design process.
· Conduct target application research to aid in support/development of our internal and external customers.
· Create application notes for internal and external customers.
· Setup oscilloscope and/or logic and protocol analyzer to facilitate development or debug issues.
· Provide technical training to customers.
· Assist in first silicon debug and bring-up.
Requirements:
· Excellent understanding of customer/application needs relative to product(s), technology, technical trends, competition, design process and design cycle.
· Design and test experience in solid state storage product applications. This can include system design, product engineering, debug and test.
BSEE or equivalent with a minimum of 3 years professional industry experience in an application engineering role.
C programming
· Able to acquire additional knowledge in a fast paced and informal learning environment as well as demonstrated ability to acquire deep technical understanding of key data storage technologies.
Able to work with test and lab equipment (e.g. oscilloscope, logic analyzer, PCIe protocol analyzer).
· A good understanding of NVMe, PCIe, Toggle/ONFI protocols is a plus.
Competitive salary and benefits package offered
Contact
Doris Diatte